I know I have many fellow font lovers in my readership so I can see you all going nuts over the latest fonts bundle from Design Cuts. This is their biggest and most varied collection yet with 22 font families, including artistic hand-drawn fonts, corporate fonts, elegant fonts, traditional fonts, script fonts and more! All these popular, best selling products come with web font variants and extended licensing so you can use them in any design project, even items you intend to sell.
Unfortunately this deal has now expired
Join the mailing list to be the first to hear about awesome offers like this in the future!
There's an impressive variety of font styles in this bundle, giving you a complete library of typefaces in just one purchase. This is particularly good for anyone just starting out, as it provides a thorough selection of premium fonts that can be used in any kind of design project. What's more, the discounted price is unbelievable, saving a massive $1600 off the total value, with web fonts and extended licenses even included at no extra cost.
There's way too many fonts to feature in my review, but since there's such a wide variety, here's a little taster of the styles you expect to find. Make sure you scroll through the full overview to really appreciate the incredible value of this bundle.
Artistic Hand Drawn Fonts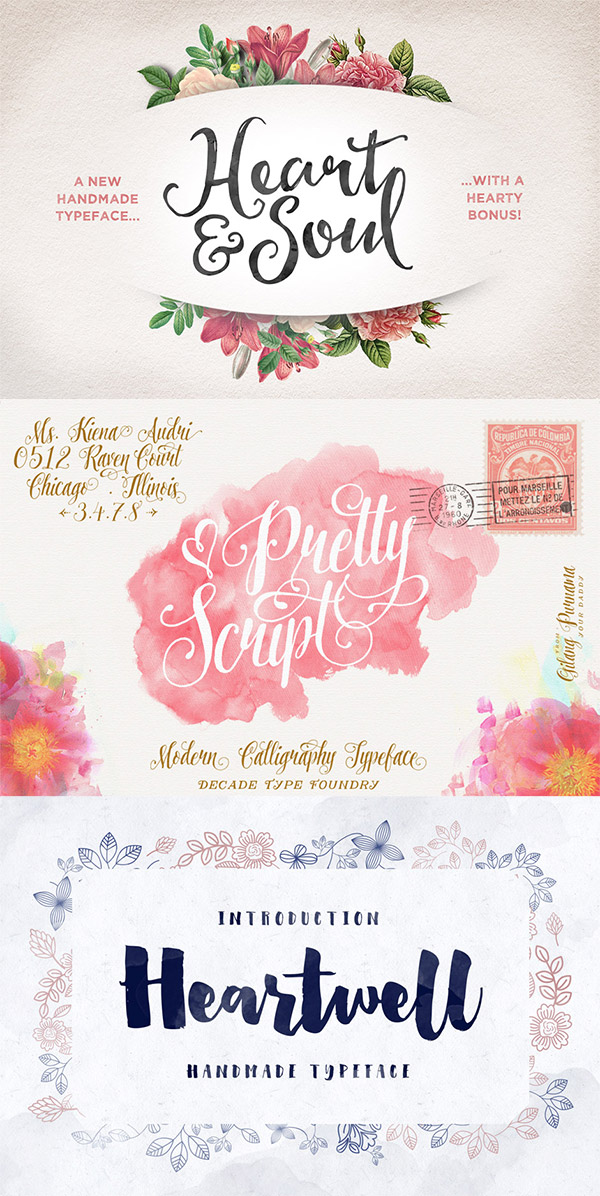 Artistic fonts like Heart & Soul, Pretty Script and Heartwell are beautifully hand lettered with brushes to add character with natural irregularities. These fonts even come with additional extras such as doodled ornaments to decorate your design with perfectly complementing elements.
Corporate Fonts

It's important to have a range of professional serif, sans-serif and slab serif typefaces in your arsenal for use in corporate designs. Font families such as Roble Alt, Andes, Modernica and Santis are perfect for print design and come in a huge variety of weights and styles.
Elegant Fonts

Cute typefaces such as La Chic, Espresso Beans, Local Market, Capriccio and Pacific Northwest have friendly styles which make them great for use in kid's themed designs, cafes, greeting cards, and anything that could be described as fun!
Traditional Fonts
Some my favourite fonts are those that replicate traditional styles from retro or vintage labels and signage. Yonder, Burford, Growler and True North are great examples. They all have an old letterpressed appearance and come with multiple alternates to ensure no two letters look the same!
Script Fonts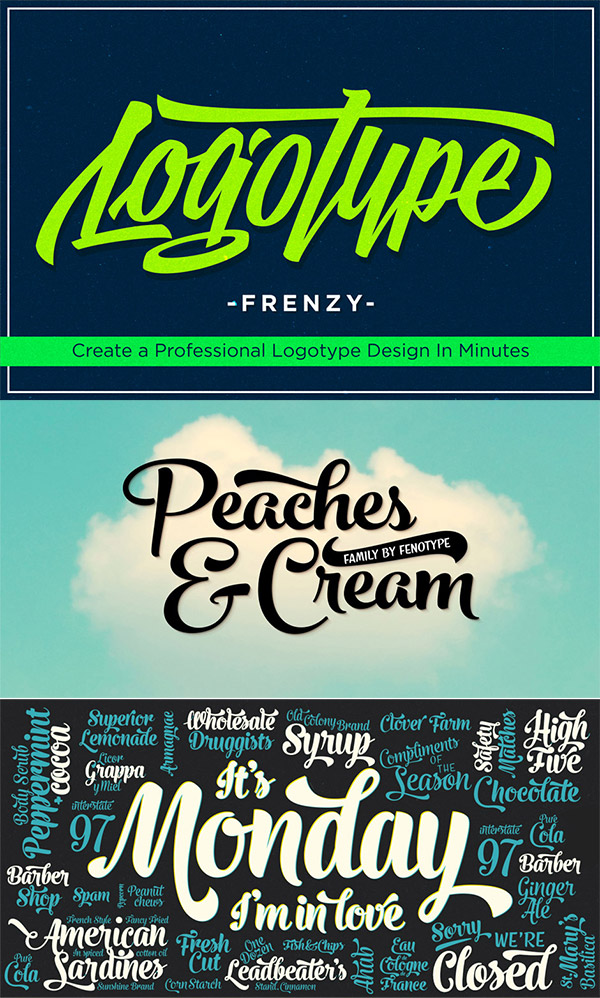 One of the best uses for Script fonts is to create loud logos, headings and posters. Logotype Frenzy, Peaches and Cream, and Monday are all bold brush scripts that grab your attention. They even contain stylistic alternates and ligatures to give your designs even more attitude!
Loads more fonts and a free bonus!
This bundle contains loads more fonts that I haven't even mentioned. See them all, along with details of a cool free retro text kit bonus item over on the Design Cuts deal page. Here you'll see the full value of the bundle and everything it contains. This is a limited time offer so don't miss out!