I've shared some staggering design bundles from Design Cuts over recent months, but nothing compares to the latest design package on offer. This all new bundle covers the very best resources across every category – from fonts, to vectors, textures, brushes, mockup templates, scene creators, effects packs and more! It contains 1000s of items that you'll be using in your projects for years to come. What's more, it has been reduced in price by an insane 98%. When was the last time you paid just 2% of something's value?!
Unfortunately this deal has now expired
Join the mailing list to be the first to hear about awesome offers like this in the future!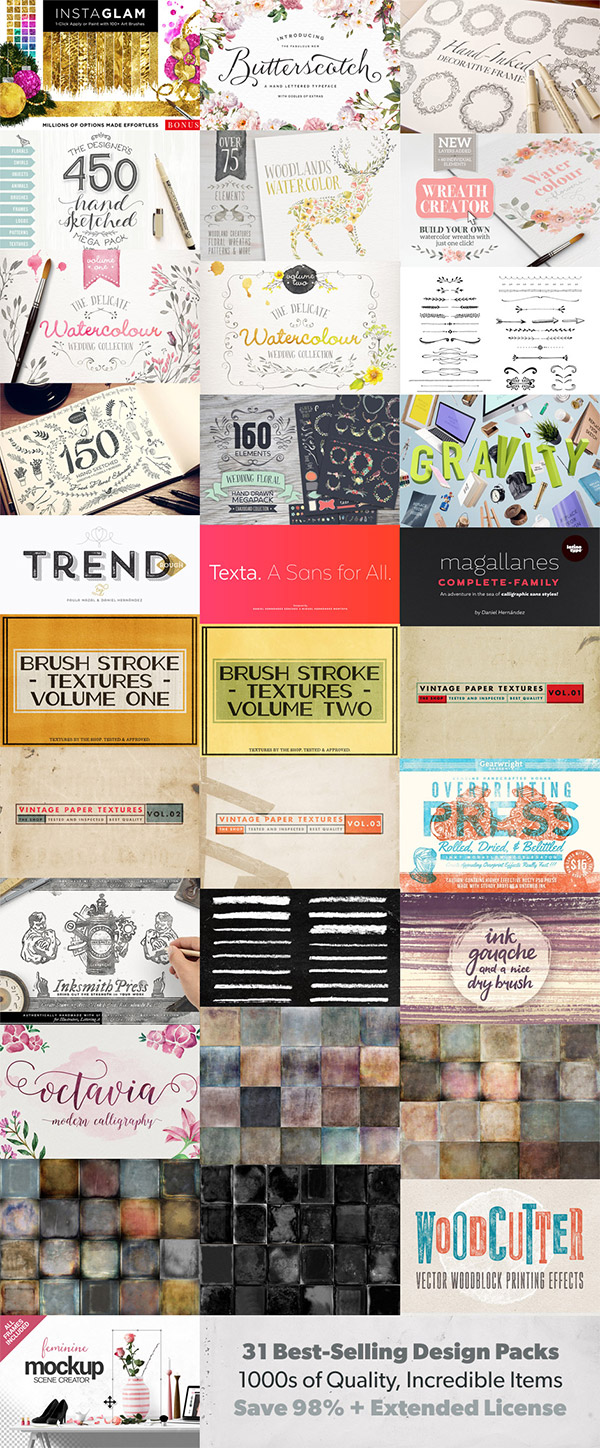 The Essential, Creative Design Arsenal contains thousands of the most popular design resources in the world. These are items that are best sellers on creative marketplaces and often sell for more than the bundle itself. The combined value of all 31 packs is $1409, which is discounted to just $29 and even includes Extended Licenses so you can use all the resources in your design projects and items you intend to resell. The vast range of products this his pack contains means there's something for everyone, but these are some of the items that convinced me:
Butterscotch Typeface
I can't get enough hand lettered fonts! They all have such unique characters and the new Butterscotch font from Nicky Laatz is no exception. The great thing about Butterscotch is it comes loaded with oodles of extras, such as catchwords and ornaments so you can easily put together beautiful typography designs.
450 Hand Sketched Mega Pack
Humongous and diverse are the best words to describe the Hand Sketched Mega Pack! It's a comprehensive library of hand drawn vectors covering all kinds of subjects and topics, making it your go-to resource every time you need a vector element for your projects.
Instaglam PSD System
Gold and foil are some of the most difficult effects to create. Not any more thanks to the Instaglam PSD System! I love how this kit is a comprehensive mix of Actions, Brushes, Layer Styles and Patterns to cater for every scenario.
Magallanes Font Family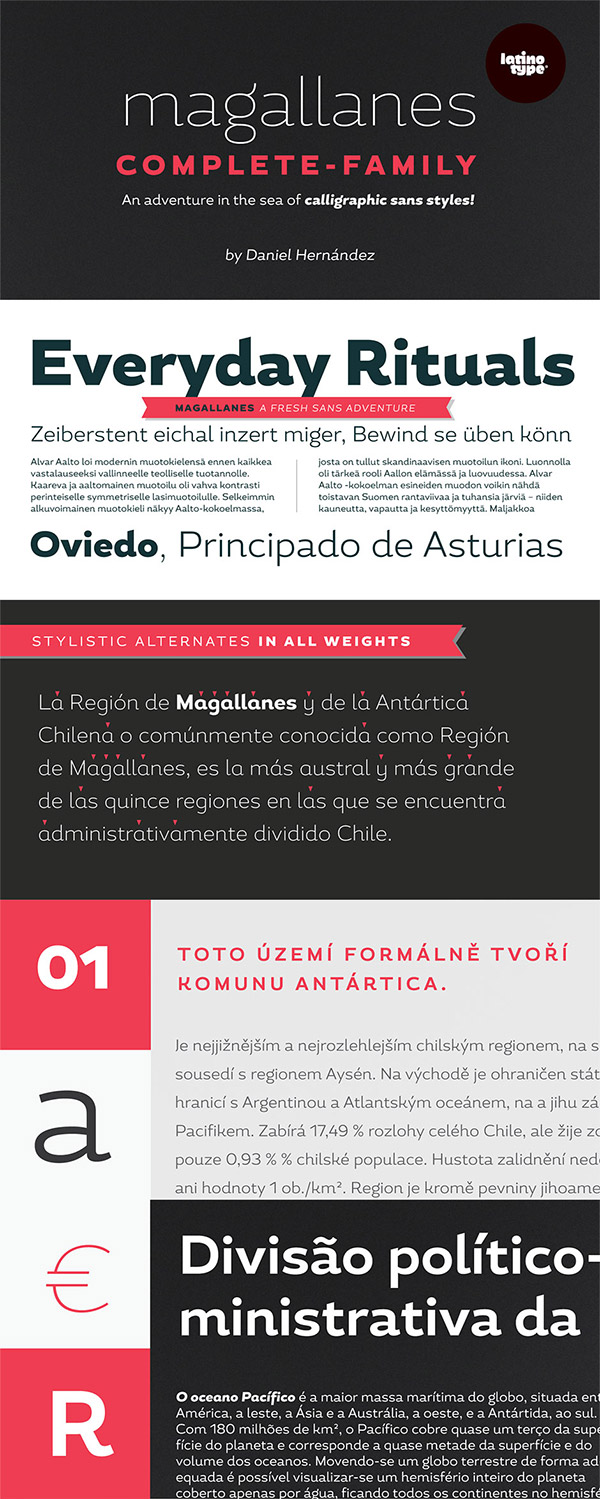 Magallanes is a contemporary neo-humanist sans serif font family that comes in 8 weights from Ultra Light to Black, including italics and a series of alternative glyphs. This one font family is all you need to create modern designs for print and web.
Woodcutter Effect Illustrator Actions
Wood grain textures are really difficult to replicate realistically, especially in vector format. I love the result of this woodcutter effects kit, and it's really versatile with it containing seamless wood texture swatches alongside the Illustrator Action.
Loads more awesome design resources!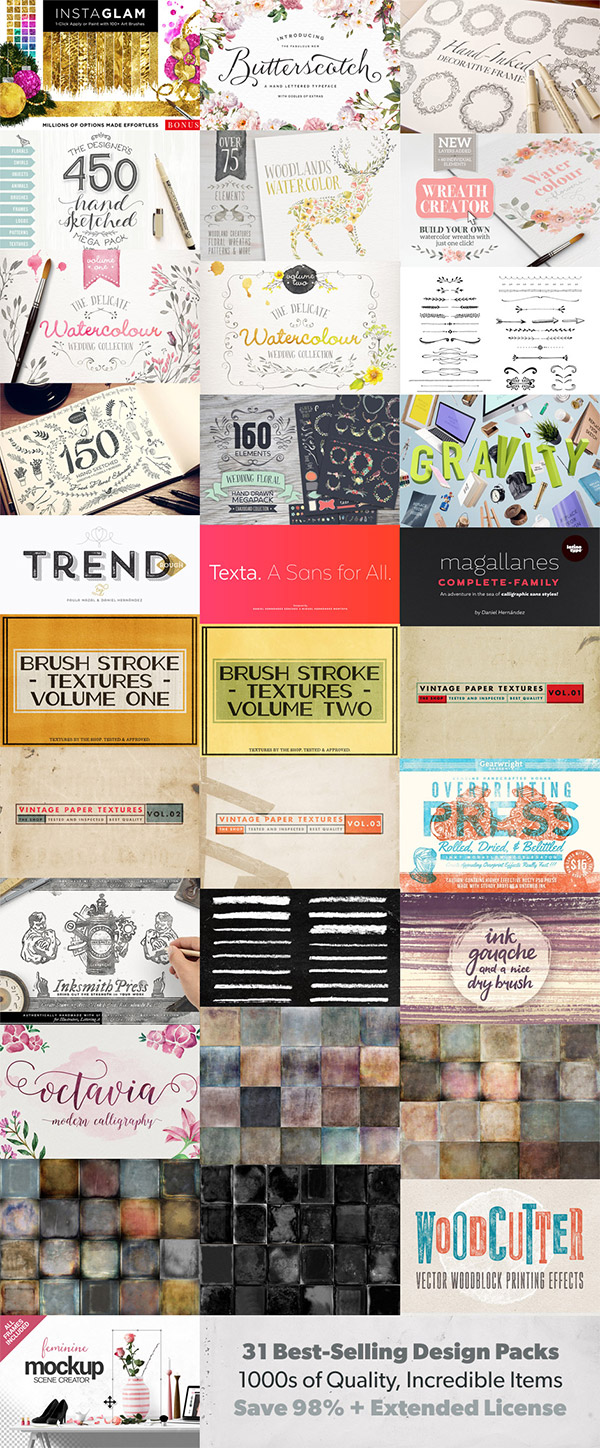 You really have to scroll through the entire deal page to see the vast quality and quantity of items in this bundle. There's loads of fonts, vectors, textures and mockup templates that are definitely worth checking out. Don't forget, all these items include extended licensing, so look out for items you might find useful in your future design projects. This deal is only available for a limited time so take this opportunity to benefit from the 98% discount!