In my most recent video tutorial I showed how premium fonts can take your design work to the next level. Many of my readers were eager to know where they could find these superior quality fonts without breaking the bank, so I'm excited to share the news about a fresh font bundle from Design Cuts. This deal gives you the opportunity to bag $2,374 worth of font products for just $29, thanks to a huge 99% discount. It features 20 best selling font families that contain a total of 196 fonts between them, providing you with an endless selection of styles and weights to fit all your future design projects. Give your font library a massive upgrade with these expertly crafted fonts, they're a huge step up from the free offerings available on the web.
Unfortunately this deal has now expired
Join the mailing list to be the first to hear about awesome offers like this in the future!
Do these similar products interest you instead?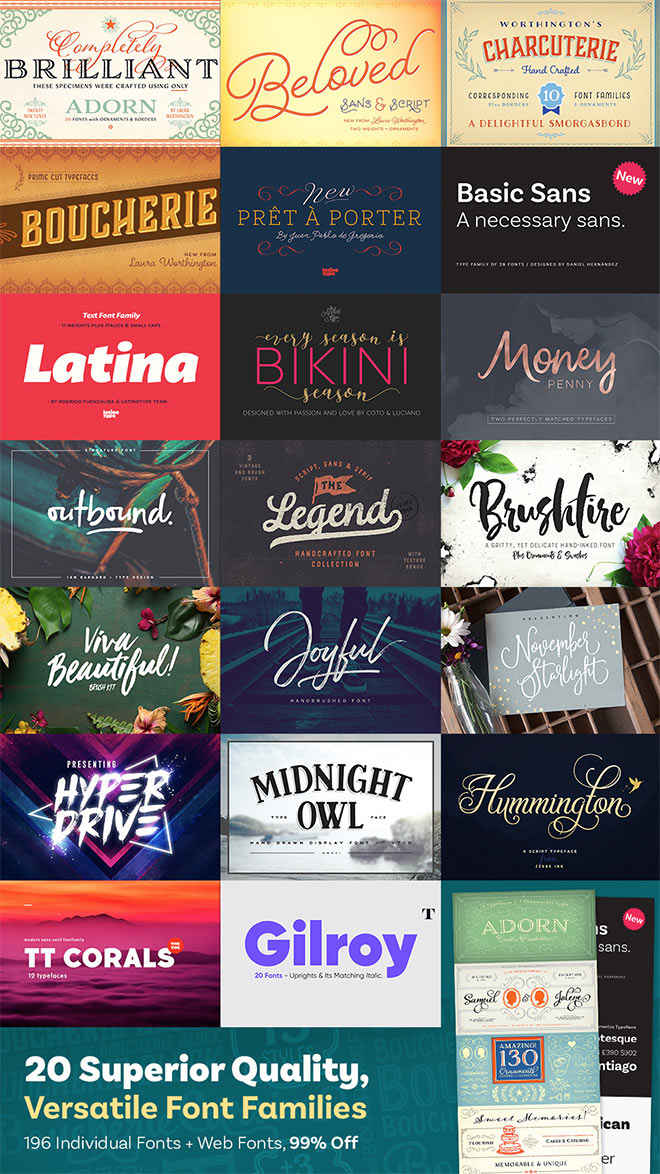 The typefaces included in this 20 Superior Quality, Versatile Font Families bundle set the bar for quality. Many of the families include tons of weights, hugely extensive language support, countless glyphs, stylistic alternates, graphical bonuses and catchwords. In short, these are properly made fonts! There's a mix of typeface styles, including serif, sans-serif and slab serif designs, as well as cursive, script and display fonts. Here's an overview of all 20 font families included:
Adorn Complete Family
Beloved Complete Family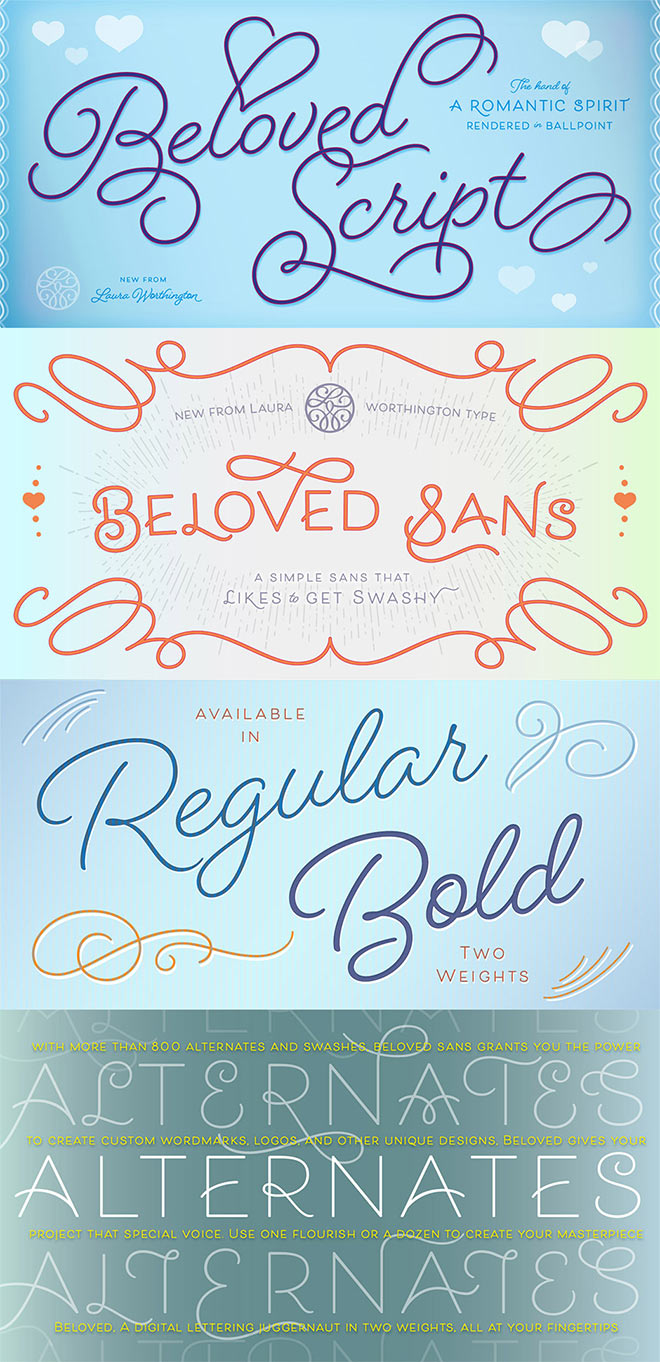 Charcuterie Complete Family
Boucherie Complete Family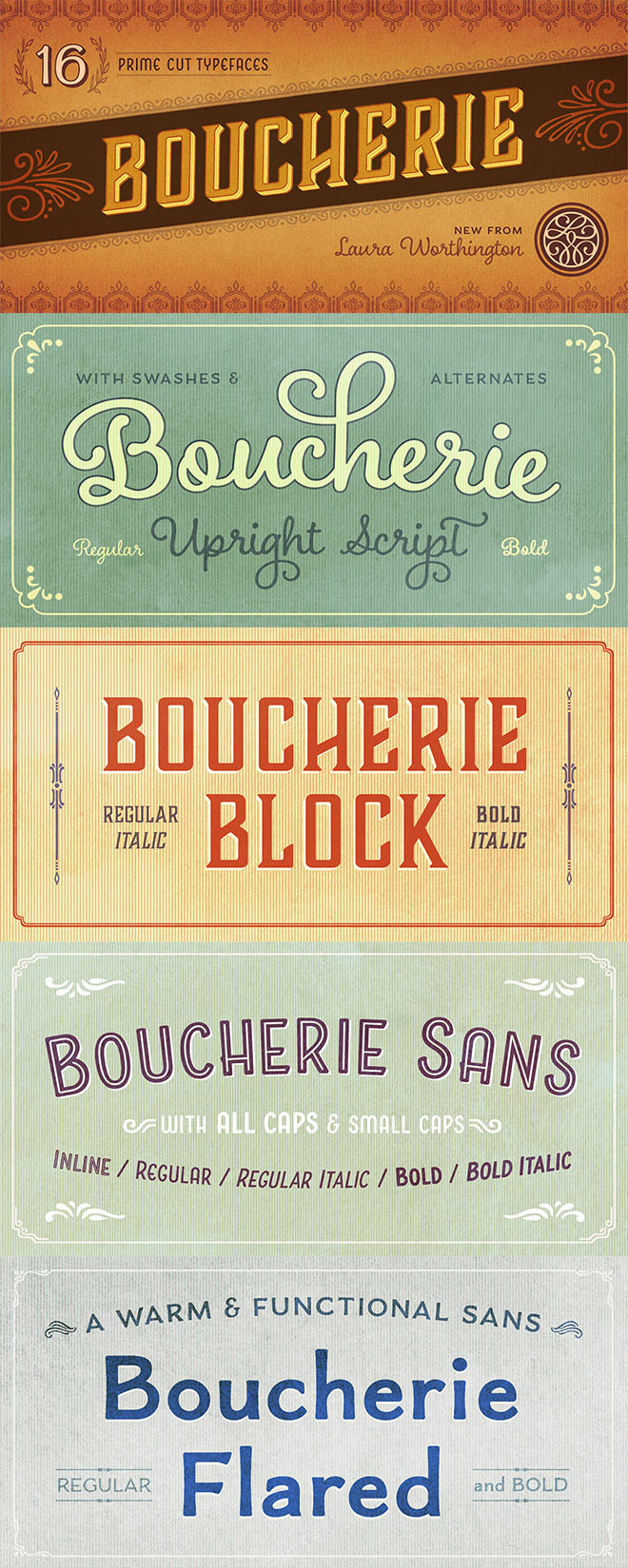 Prêt-à-porter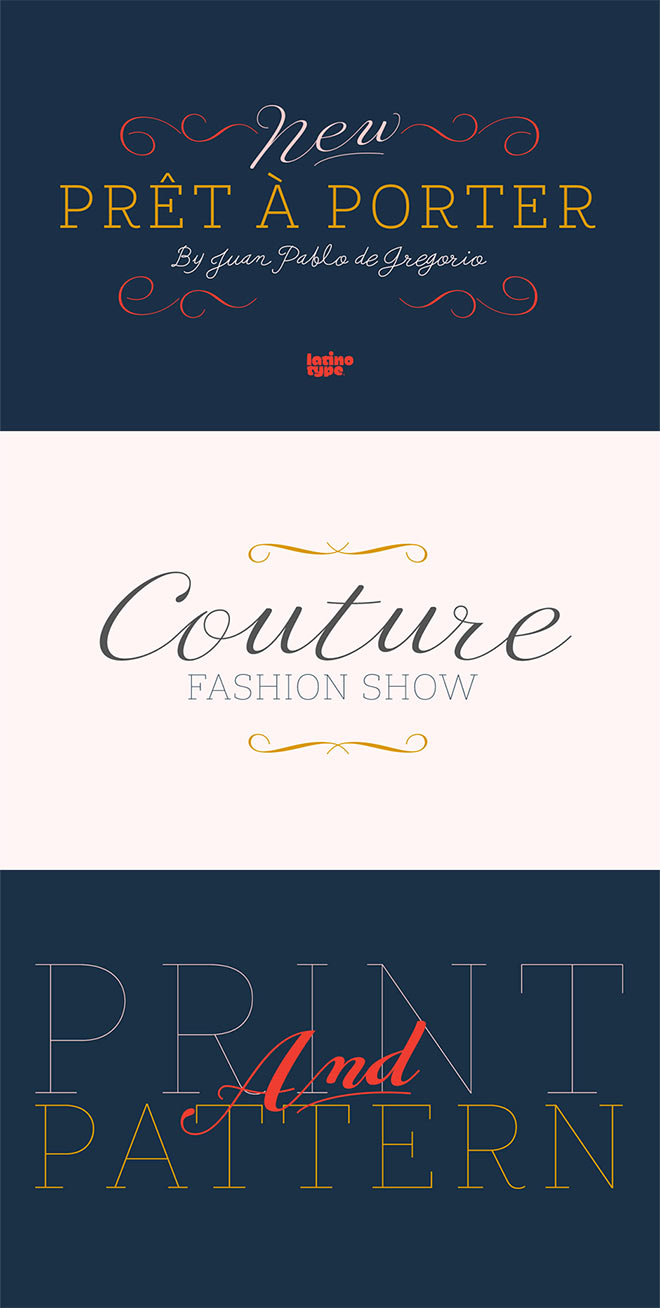 Basic Sans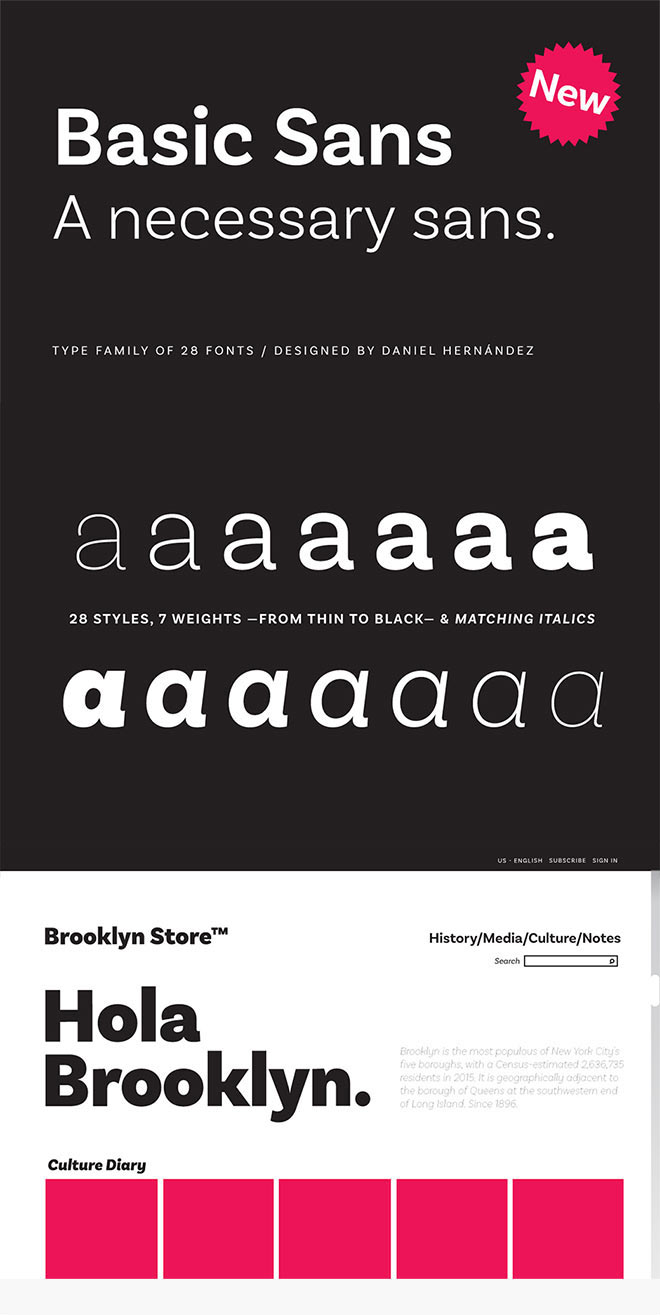 Latina Complete Font Family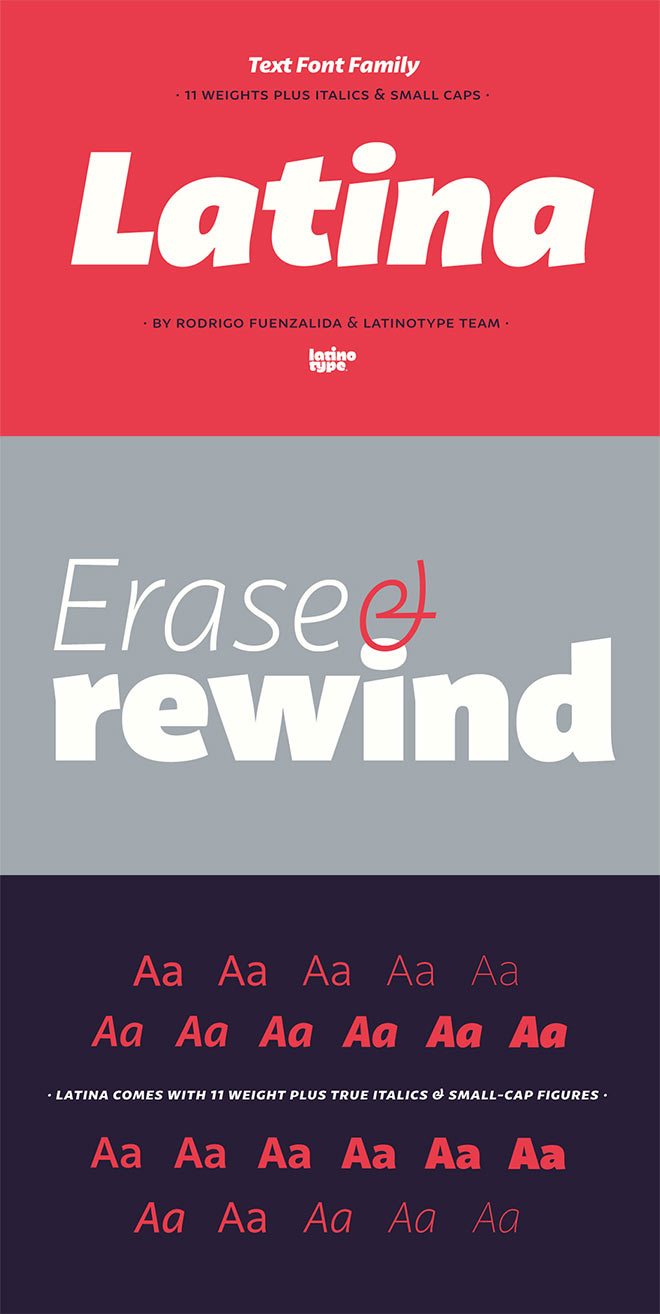 Bikini Season
Money Penny Typeface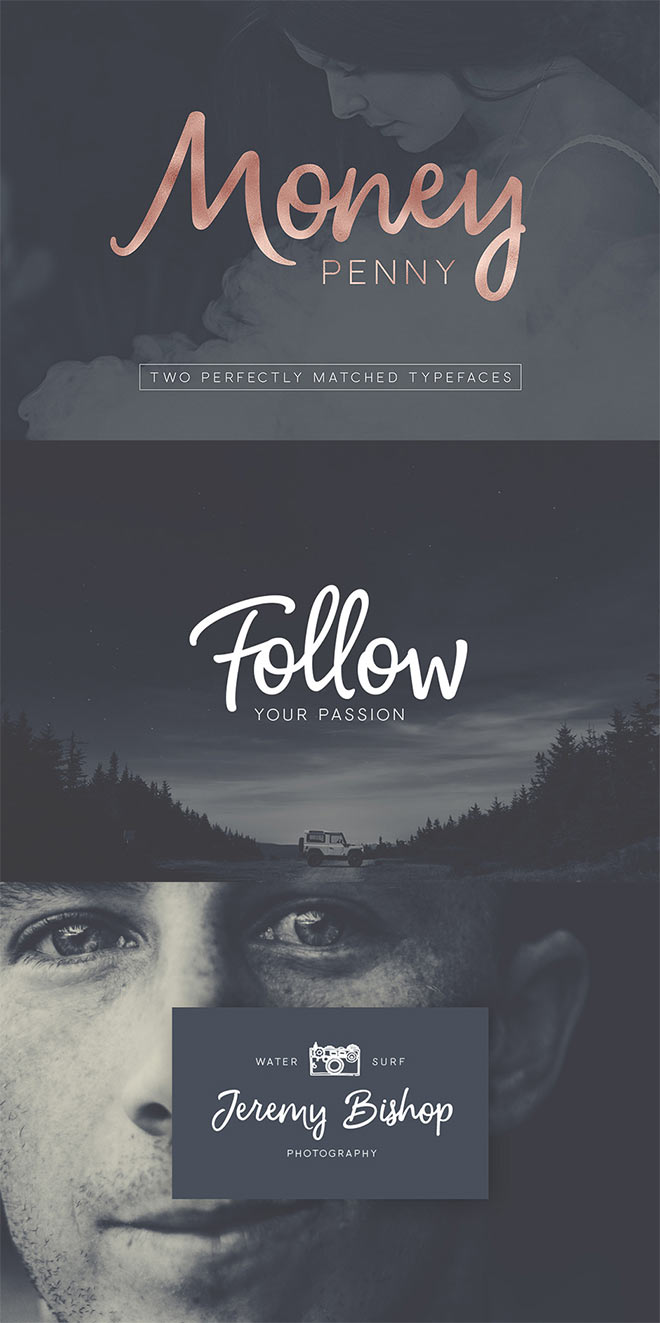 Outbound Signature Font
The Legend Font Trio + Texture Bonus
Brushfire Typeface + Extras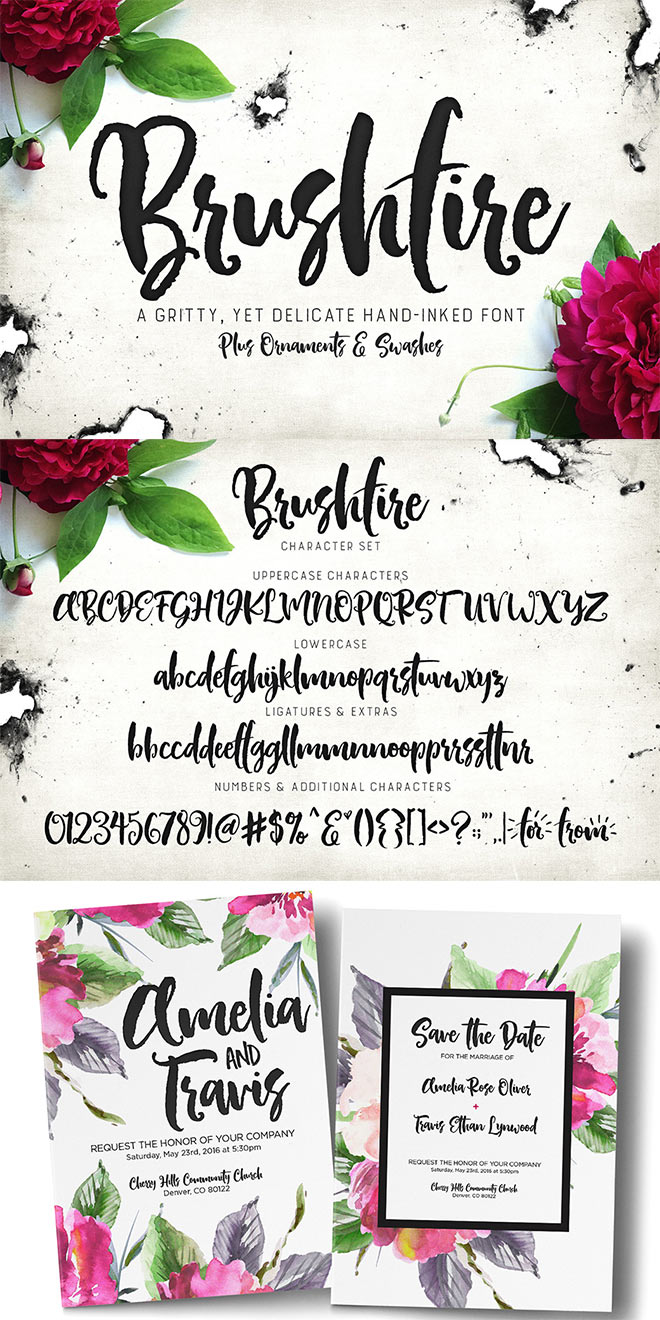 Viva Beautiful Kit
Joyful Script
November Starlight Font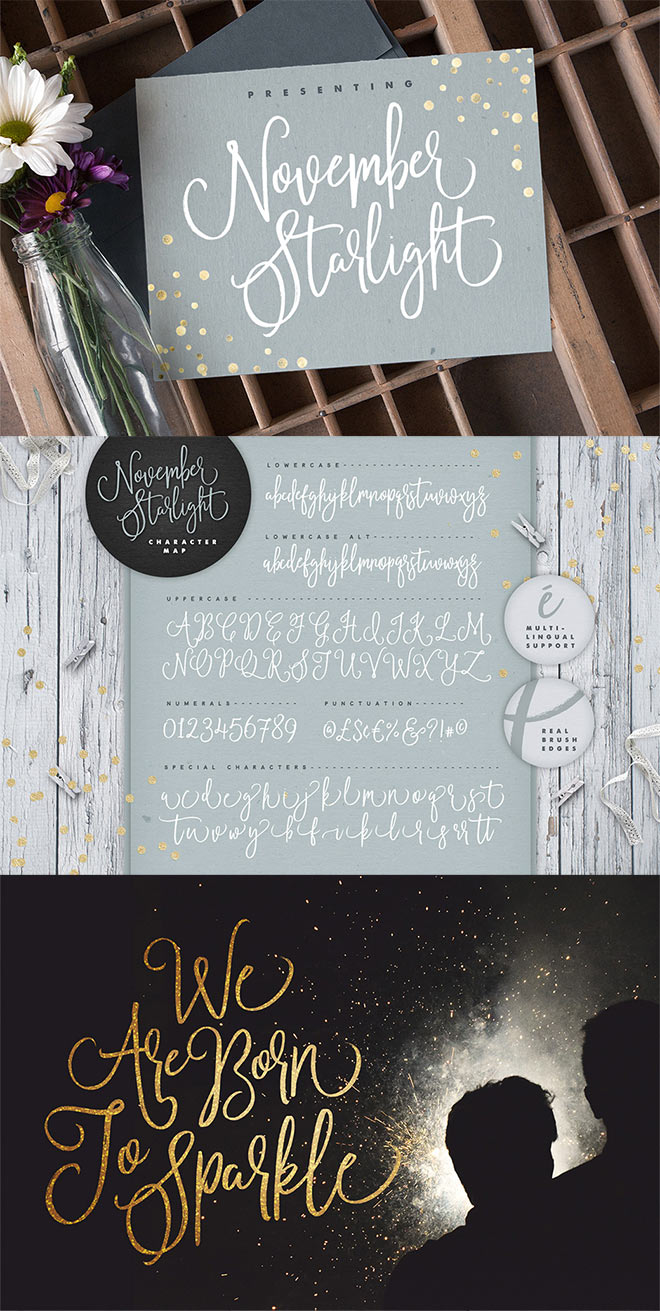 HYPER DRIVE Font + Extras
Midnight Owl Display Font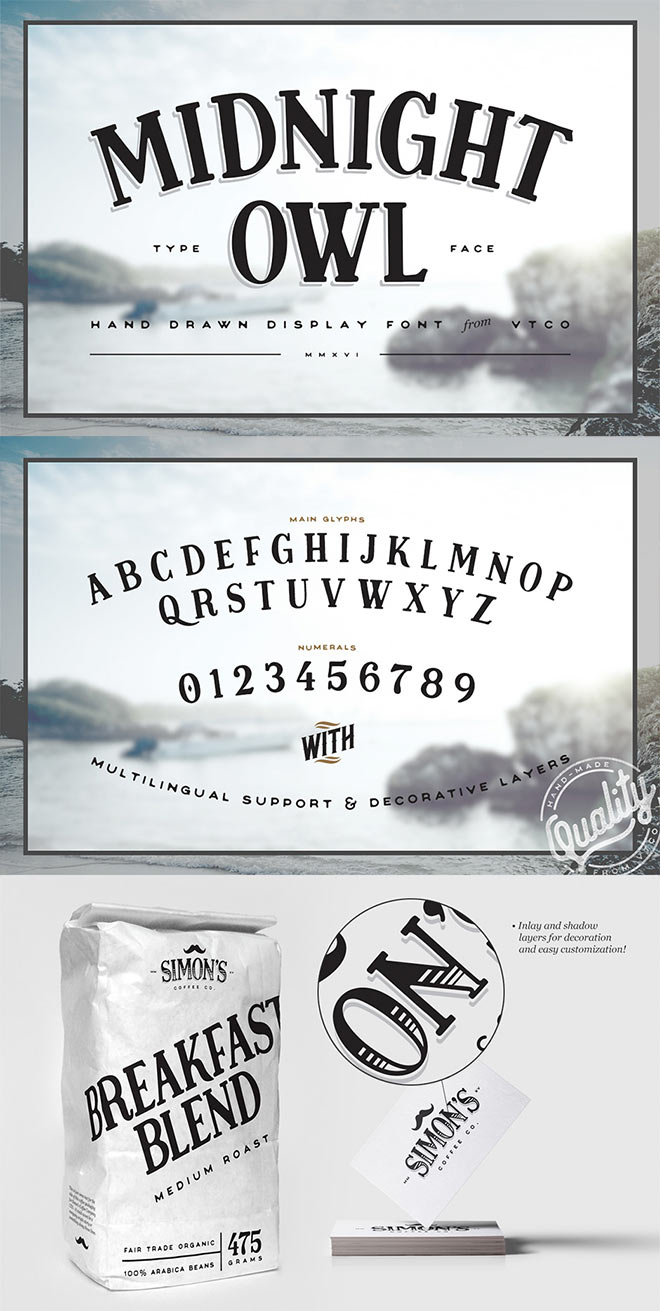 Hummington
TT Corals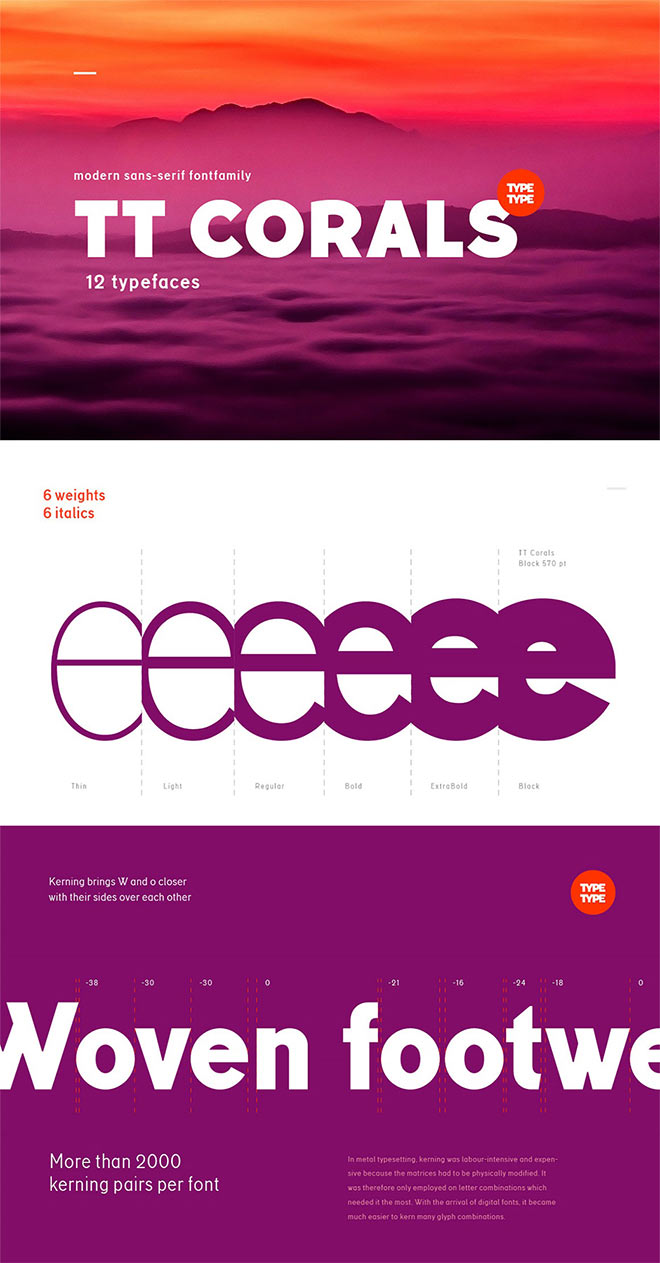 Gilroy
20 Font Families with 196 Fonts for Just $29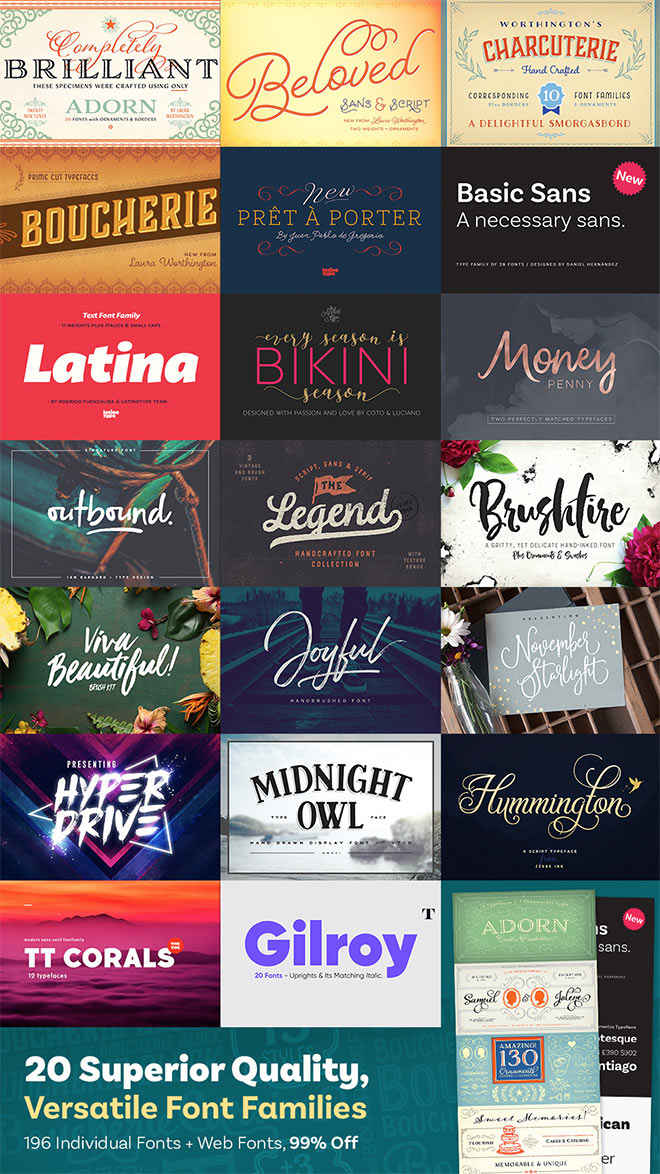 Font bundles like this are such good value the deals aren't around for long. I often hear from my readers who have missed out on an offer just days after it expired, so be sure to grab it while you can! The 99% discount makes it a unique opportunity to upgrade your font library with some expert level tools and improve your design work. This collection would usually cost over $2000, so while everybody else is working with the same old fonts, why not stand out by incorporating these show-stoppers into your projects?