I've heard from many of my readers who love receiving my email notifications of spectacular deals on design resources. You guys can't seem to get enough fonts, so you might be particularly interested in this latest collection from Design Cuts. At 98% off the discounts are getting so high there's little left on the price tag! This is a great opportunity to grab $1894 worth of beautiful fonts for just $29.
Unfortunately this deal has now expired
Join the mailing list to be the first to hear about awesome offers like this in the future!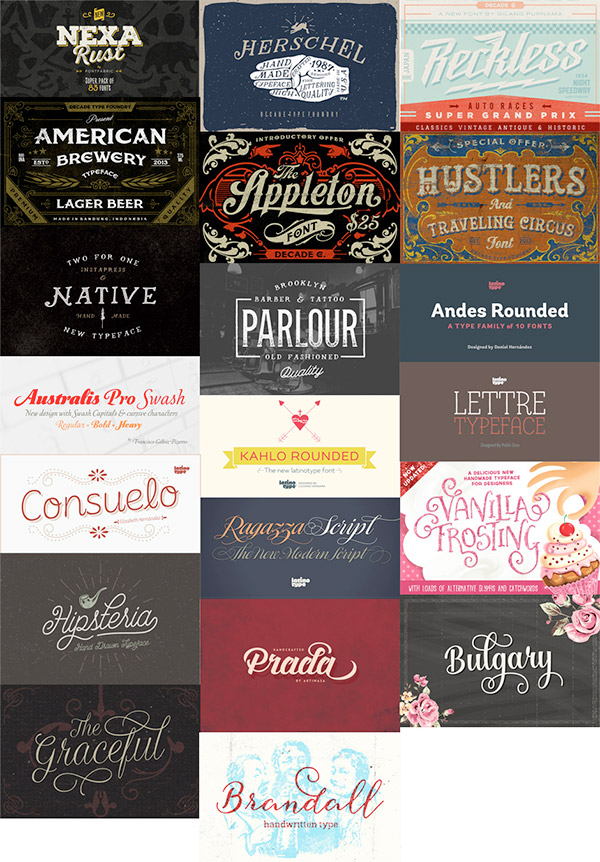 Here's 20 all new best selling fonts to add to your collection, with web font variants and extended licensing included in the price. It's difficult to find a single font with these usage terms for $29, nevermind 20 fonts! There's no filler content either, they're all best sellers that are incredibly popular at their full price.
There's a real creative theme to this collection, with the many of fonts having lovely script or cursive styles. Here's an overview of my favourites:
Vanilla Frosting Typeface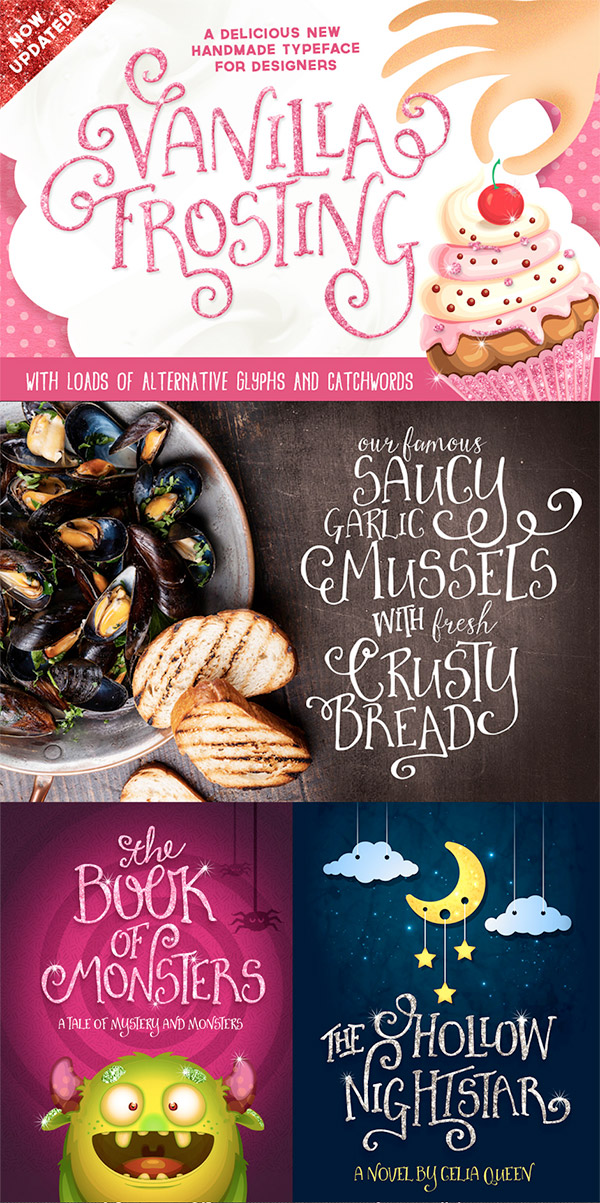 Hand illustrated typography designs are extremely popular. They're usually crafted by hand, but the endless number of alternates, swashes and catchwords included with this font makes it easy to create unique designs every time!
Prada Script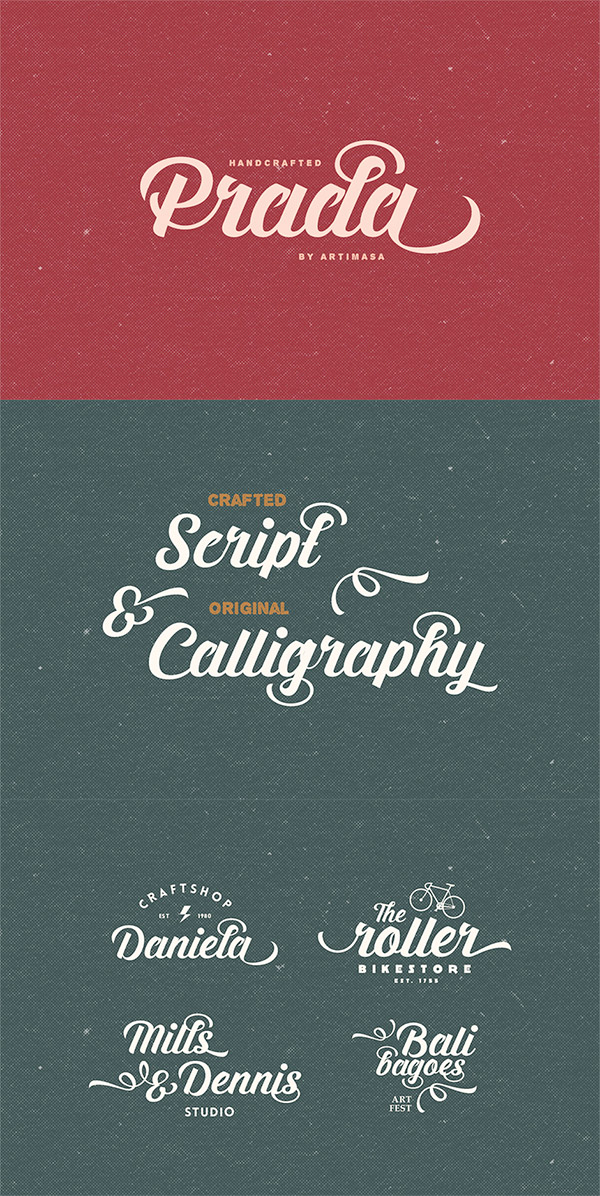 I always find choosing a script font for a design is incredibly difficult! They all have such different characters it's hard to find the exact style you need. I can foresee Prada script being used extensively in my future designs though, it has lovely bold curves and plenty of elegant swooshes.
Reckless Font
This Reckless font just makes me want to slap on some heavy metal music and design an awesome band logo! It's cited as being a hybrid of script, blackletter and tattoo type styles and also suits anything to do with cars, games and machines.
Nexa Rust Complete Font Family
I don't think you'll find a font with more variants than Nexa Rust. This one font family alone contains sans, slab, script and handmade versions, each comprising of multiple weights and levels of texture.
20 Beautiful Fonts, Perfect for Designers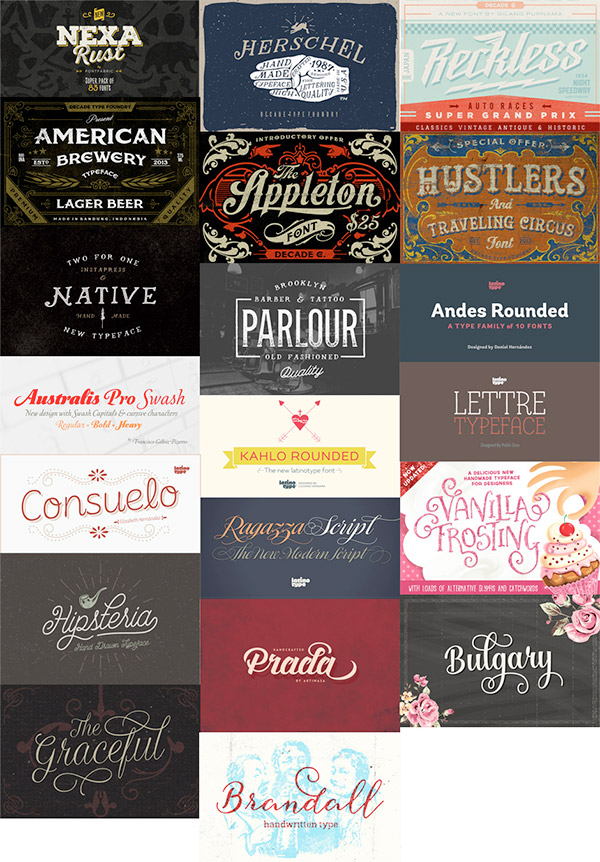 This is just a sample of my favourite items from the whole collection. Be sure to check out all the fonts on offer and see the numerous extras they come with. Licensing terms are always something to look out for, but you're perfectly safe here. Extended licensing means these fonts can be used in any commercial project, and even used within items you intend to sell, such as posters and t-shirts.