If you love finding awesome design resources that help you create vintage style designs then you should definitely check out this whole new bundle from Design Cuts. I've been really enjoying playing with the goodies from their last retro and vintage bundle, but this latest collection is packed full of more completely new and enticing items. This Ultimate Vintage and Retro Design Bundle is crammed with over 1000 high quality premium resources, including authentic textures, logo templates, brushes and vectors.
Unfortunately this deal has now expired
Join the mailing list to be the first to hear about awesome offers like this in the future!
The great thing about Design Cuts deals is that they squash the price by so much you only really need to pick out a couple of resources from the whole bundle to get your money's worth, everything else is a bonus! I've seen many of these items listed as best-sellers on popular stock websites, so this is a great chance to get your hands on a bucket load of quality resources for one low price. Here's some of the items that really made this pack worthwhile for me:
Photocopy Noise Texture Pack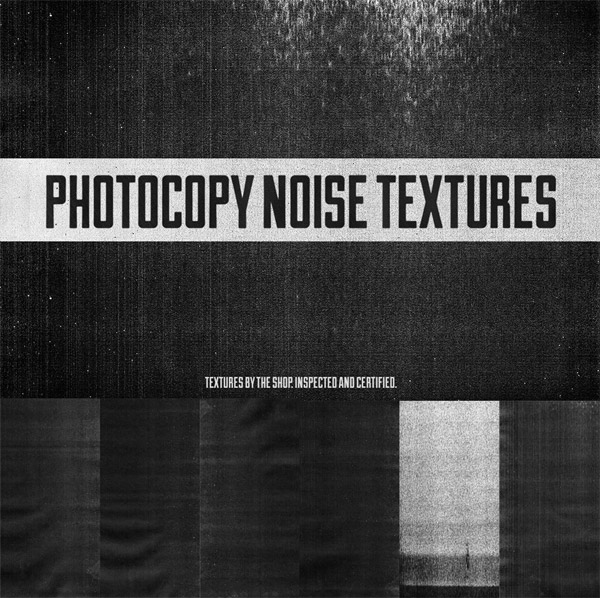 I had my eye on these Photocopy Noise textures for a while but I never got around to actually buying them (probably because I'm a cheapskate!). I would have been quite happy to pay the $10 this pack is usually sold for, but with them now being part of this bundle it was a great opportunity to finally get my hands on them.
Vintage Polaroid Mockup Template
I don't know about you, but I hate to think how much time I've wasted cutting out a stock image of a blank Polaroid photo, adding my own image and distressing it to create and old photograph effect. You can bet I'm never going through that whole process again now I've picked up this Photoshop mockup template. Not only is it already clipped out, it also automatically applies the texturing and retro effects.
Vintage Ephemera Photoshop Brushes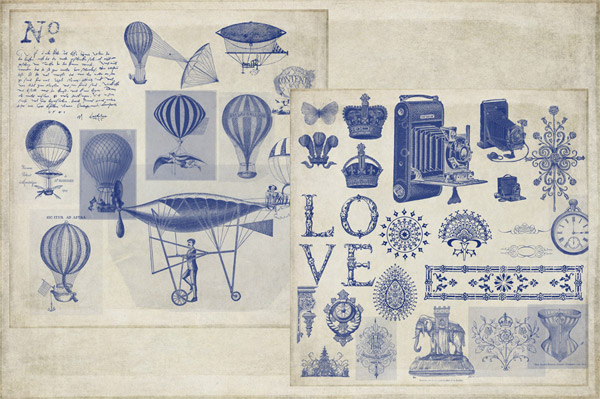 There's some resources that are just impossible to make yourself, so it's these items in particular I always keep an eye out for. Collections of vintage illustration scans like these are what really give your design an authentic antique look. At its usual price of $30 these brushes cost more than the whole bundle of 1000 items!
Over 1000 quality items for 91% off!
The way I see it, the value of these 3 items I specifically wanted works out to $48, so I basically got $282 of free stuff! That's all top quality free stuff too, all of which I'd also be happy to pay full retail value for individually. There's a huge variety of resources in this bundle, so be sure to have a browse through the full collection yourself. If you find just a couple of items that take your fancy you'll easily get your money's worth.
Did I mention all these items come with an extended license too? That means you can use them in your personal and commercial projects, as well as to create designs you intend to sell, such as poster prints, t-shirt designs or web themes.