A few weeks back I received an email from a reader who asked if I knew of any circular watercolour textures like those used to create trendy watercolour logos. I couldn't find any on the web so I set out to create some freebies to share with you all. My sister actually did the hard work for me as she's much more creative with a paintbrush. I scanned and processed her results and created this free pack of 25 watercolour circle textures, complete in high res 300dpi format for print and PNG versions with alpha transparency.
This free pack of watercolour circle textures contains 25 circular watercolour images. They're authentically made by hand and have been processed in Photoshop to create two sets of resources; a collection of high resolution 300dpi images for print, and a series of PNG images complete with transparent backgrounds. A popular use for this style of texture is to create cool watercolour style brands and logos, where the vibrant watercolour image is used as a background for your logo text.
The JPG versions of these textures are high resolution at 300dpi, making them perfect for use in your print projects.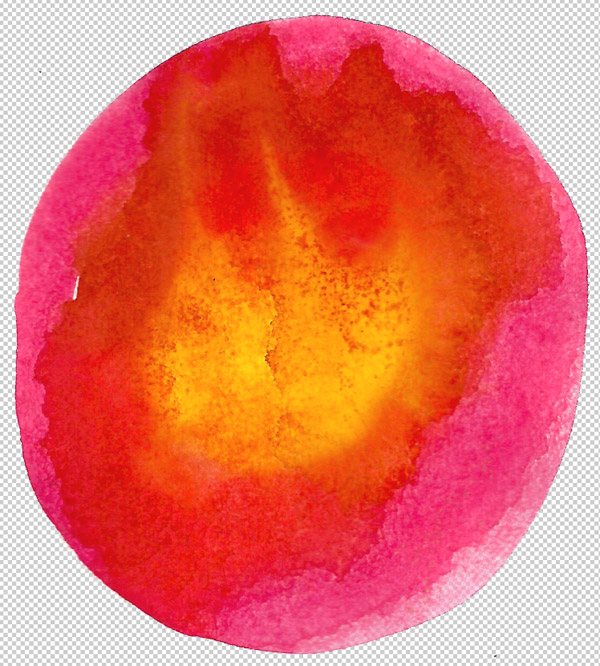 Alternatively, open up the PNG versions to find each texture conveniently processed with a transparent background.
Download the free watercolour circle textures 57mb
Want more? Check out these great related products
The following resources cost a little money, but I definitely recommend checking these related products out to complement my Watercolour Circle Textures.