Photoshop isn't just an industry standard piece of image manipulation software used by professionals, it's also an application that is sought after by many hobbyists looking to fulfil their creative passion. Unfortunately at $600 dollars it's out of reach for most casual users, so other than pirating (which is bad mmkay), what high quality alternatives are available for the casual designer?
Pixelmator ($15)
If you're a Mac user you are in luck. In my opinion the best alternative to Photoshop is the Mac only app named Pixelmator. With a lack of CMYK and print related features it doesn't quite match Photoshop in terms of professional capabilities, but for image editing, manipulation and just creating cool artwork it's definitely a strong competitor. Pixelmator also has a great selection of tutorials from its community, many of which from Abduzeedo. If you're the type of casual designer who just wants to create impressive digital art, Pixelmator is your tool of choice.
GIMP (Free)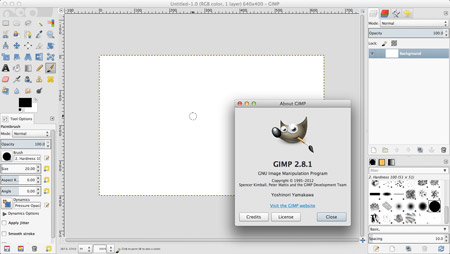 Looking for a completely free alternative? Or something that will work on your Windows PC? GIMP is the way to go. The GNU Image Manipulation Program is a free, open source piece of kit that has all the basic image editing tools built right in. Although the interface and workflow is slightly different to Photoshop (which might slow you down if you upgrade to Photoshop later), being open source means there's a range of plugins and add-ons available. This list of tweaks from Smashing Magazine explains how to make GIMP a serious Photoshop competitor.
Aperture ($55)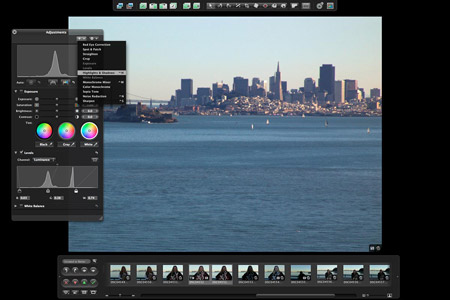 If Photography is your business, Apple's own Aperture app (again Mac only) may actually be more useful than Photoshop could ever be. While Photoshop is a photo editing app at heart it's bloated with print, web, 3D and animation features that just aren't used by the average Photographer. Aperture on the other hand is designed specifically for professionally importing and tweaking images from your expensive camera. It includes all the familiar features of Levels and Curves adjustments, but also offers a range of unique adjustments and enhancements.
Photoshop Elements ($100)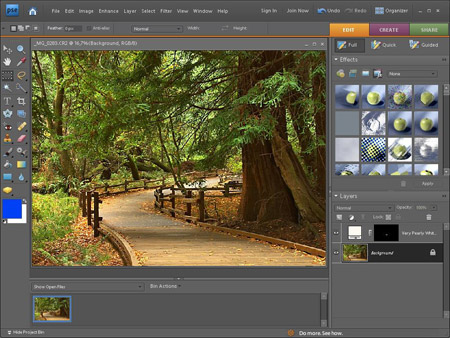 Photoshop Elements is a dumbed down version of the full Photoshop package aimed at hobbyists and is priced accordingly at around 1/6 the cost. Elements still includes many of the features of the full version, but with much fewer options. Elements might be a good place to start for anyone venturing into the world of design who hopes to progress onto the full Photoshop package, but if you're in this situation the Student editions of Photoshop will still save you money while giving you access to all the pro features. For the casual designer who doesn't plan on making the cost back from project work, there are much cheaper and more powerful programs available.
Pixlr Editor (Free)
What if you have no intention of becoming a top class designer, but still appreciate a nice looking picture every now and again? Rather than pay for some piece of software you'll never make use of, why not use the web based Pixlr editor to tweak and enhance your images? With direct access to your Flickr, Facebook, Picasa and now Google Drive photos it makes it easy to quickly edit, crop and enhance your images without even needing access to your own computer.
Photoshop Express Editor (Free)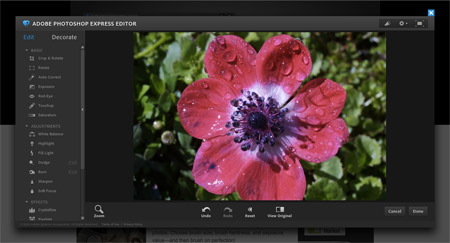 Finally we come to Photoshop Express Editor, Adobe's own web based image editing program. Where Pixlr features a similar interface to the full desktop version of Photoshop, Adobe's Photoshop Express lays all its tools and features out in one large column. Need to quickly adjust the white balance of an image? Launch Photoshop Express, click the immediately accessible White Balance button and away you go. You might only be limited to 30 tool options, but it's all you need to quickly process the odd image into a professional looking photograph.