Do you need a CV/Resume for a job application fast? This roundup of ready made, editable templates for Photoshop and Illustrator will help you quickly create a stylish overview of your skills and background to send off to prospective employers as a print or digital PDF file. Alternatively, use these clean designs as inspiration for your own layout that's uniquely branded to yourself. All these templates use standard A4 and/or Letter paper sizes with freely available fonts to ensure they're completely usable in the real world.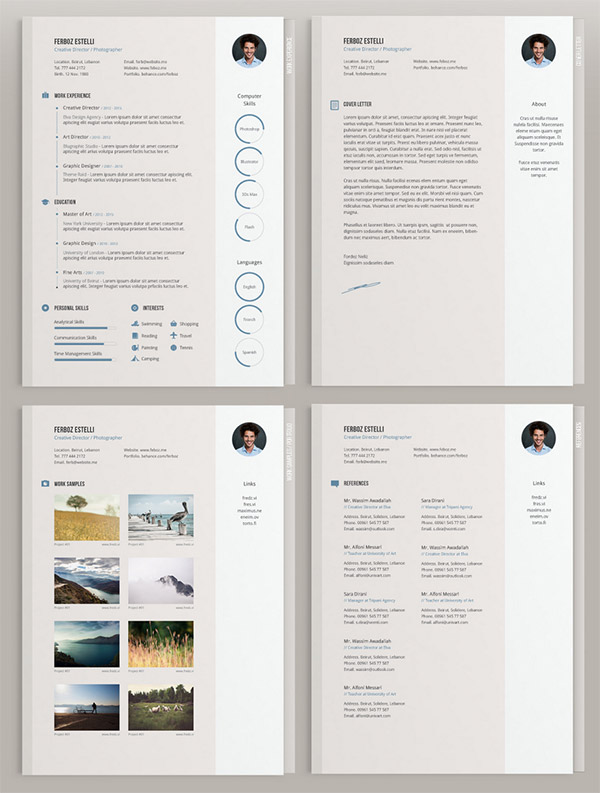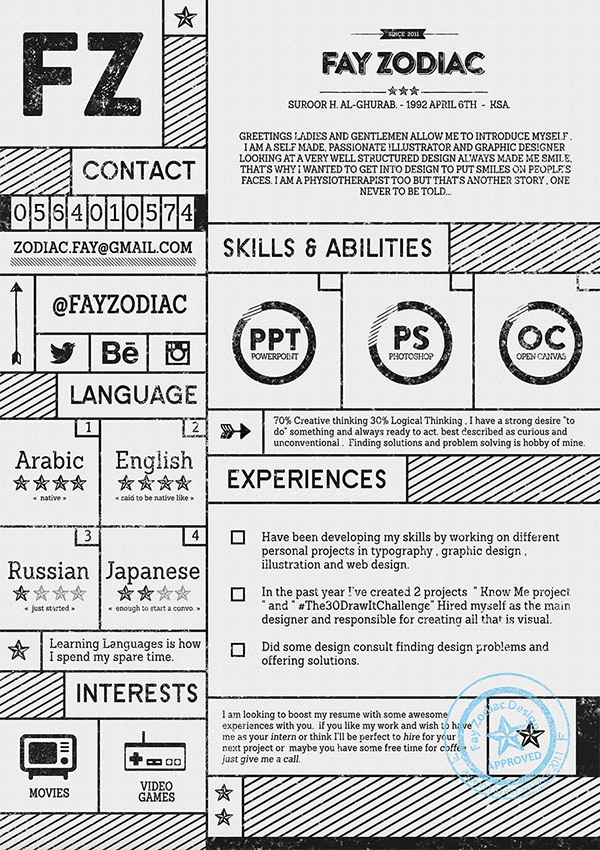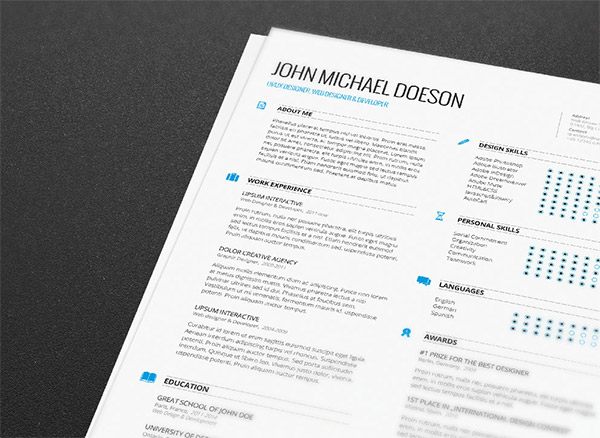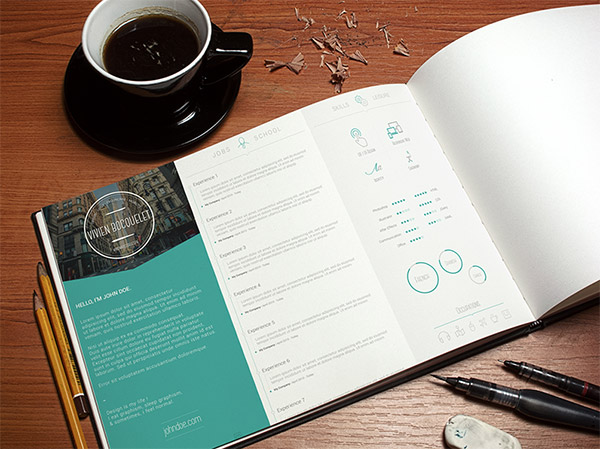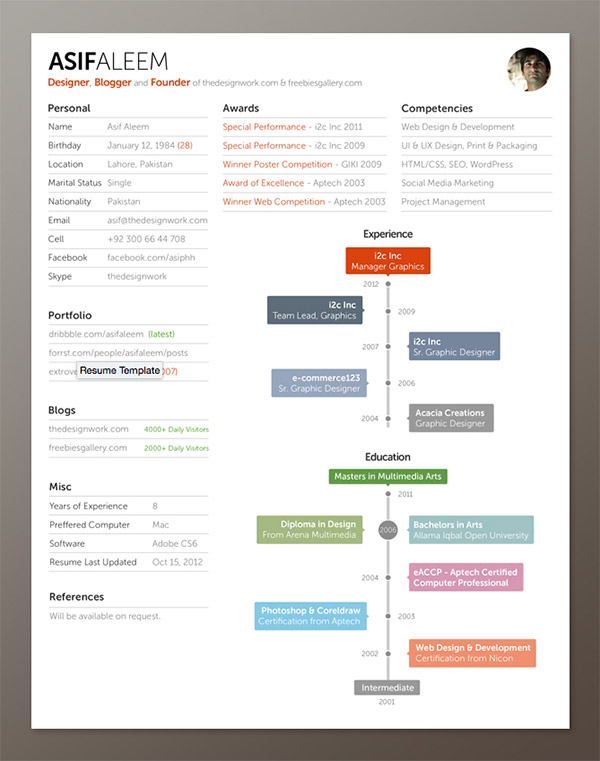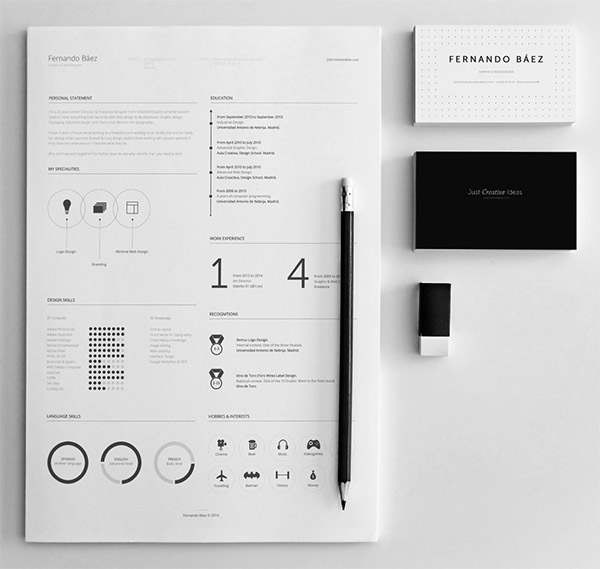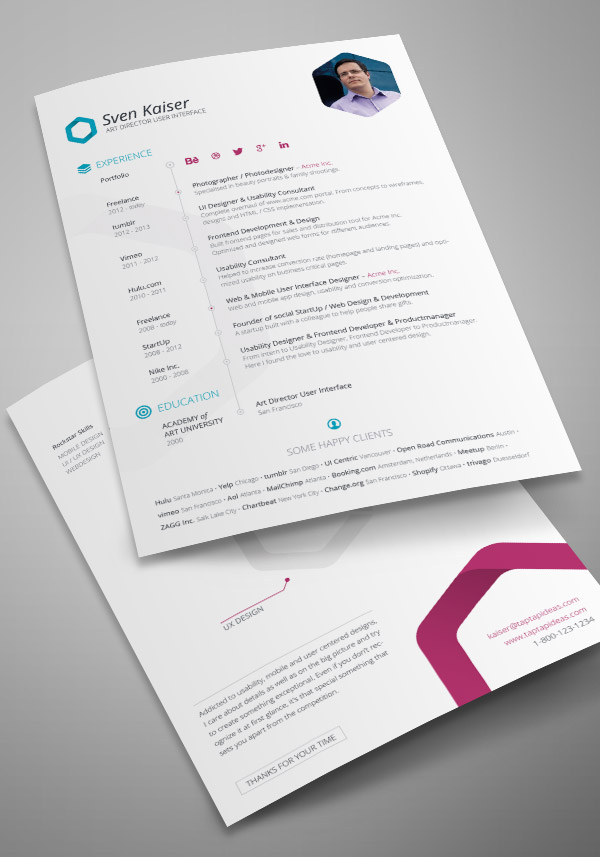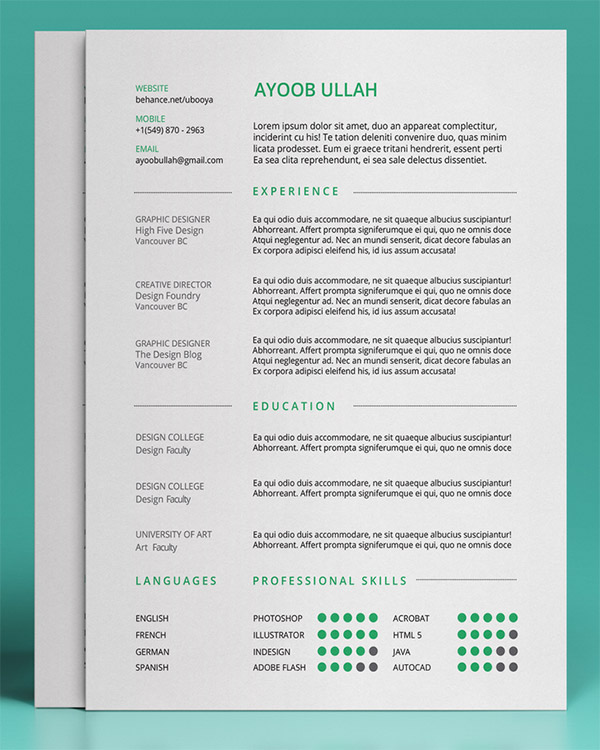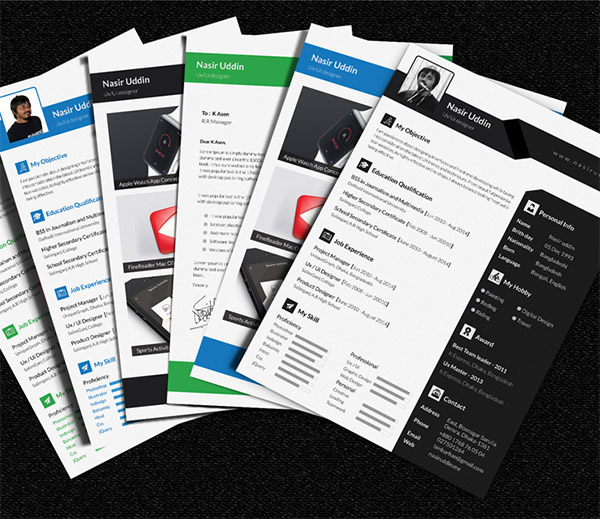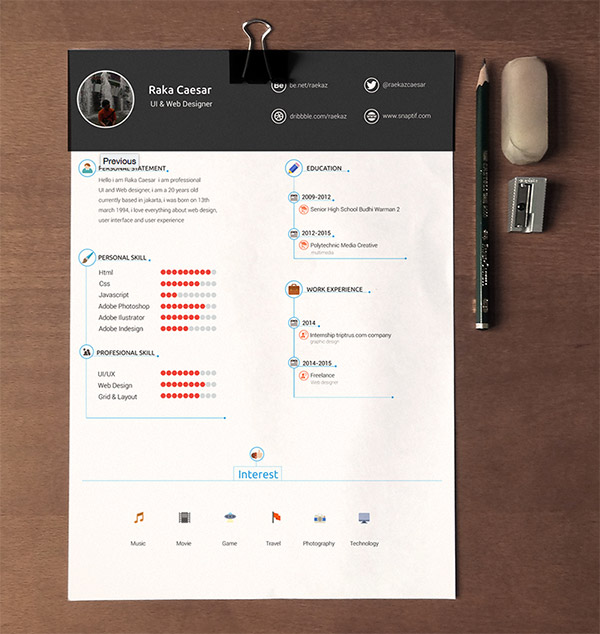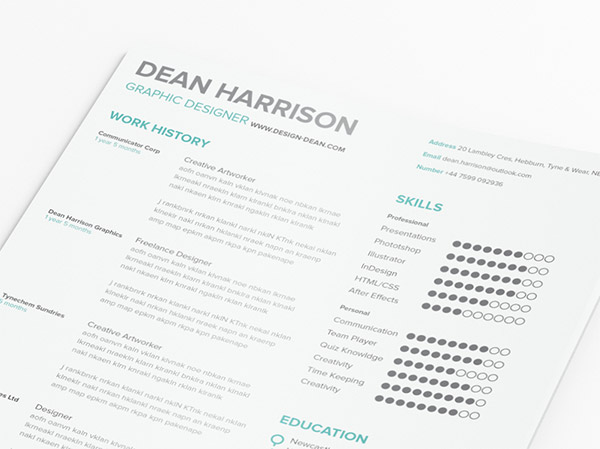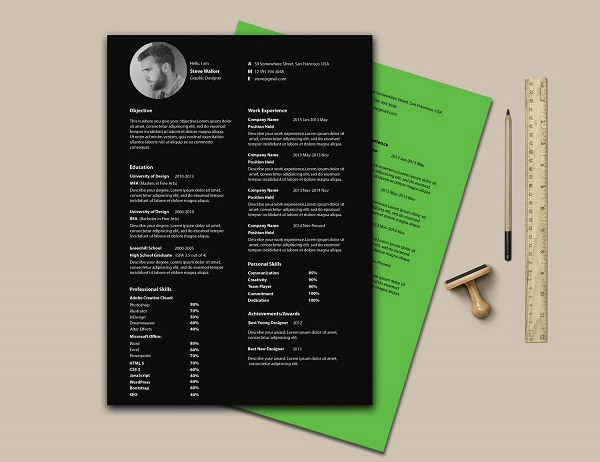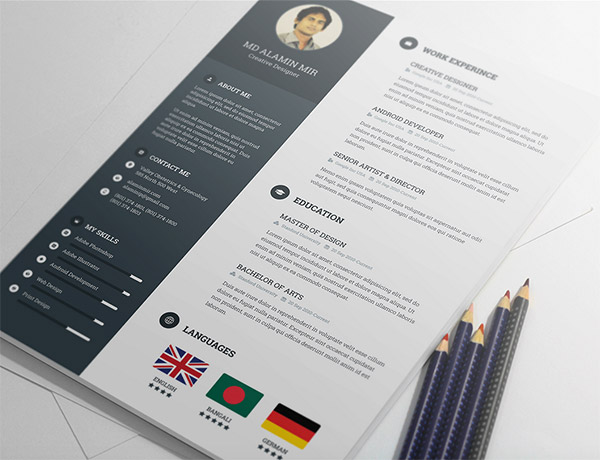 Want more? Check out these great CV Template products
The following resources cost a little money, but I definitely recommend checking these high quality CV/Resume template products out.