Learning a new software application can be a daunting task, especially when tackling an application that's as deep as Adobe Illustrator! Thankfully there's a colection of Illustrator veterans who are generous enough to take the time to document the basics, allowing new users to grasp the initial workings and gain a know-how of the tools and core techniques. This collection of hand-picked tutorials cover various tools, and provide plenty of useful hints and tips. Together they form a super handy resource for any beginner looking to get their brains wrapped around Adobe Illustrator.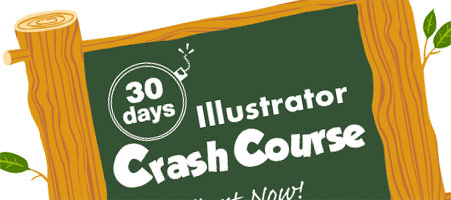 This in-depth 30 day course from Vector Diary is one of the most useful courses out there. What's more, it's free!
IllustrationInfo's Illustrator beginner's series covers the most common tools with insights into their uses.
The collection of tutorials and guides from klethegr8 include various hints and tips for all kinds of tools.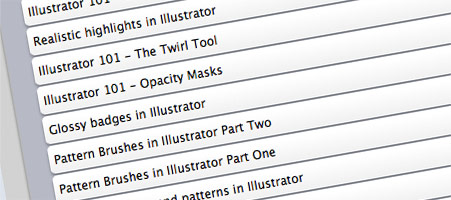 Posts filed under the Illustrator tag on ShapeShed include some great introductions to most of the important tools and techniques, including blends, rounded edges and the pathfinder.
The newly added Blob Brush to Illustrator CS4 opens up doors to new opportunities. Layers Magazine explain more with this useful video tutorial.
Another new feature in CS4 was a bunch of new gradient editing capabilities. Here's an overview of some of the new ways to create and tweak gradient fills in Illustrator.
Brushes are an important tool in Illustrator, and come in various styles. This tutorial from Bittbox covers the Art brush, with great examples of how it can be used.
Opacity masks are one Illustrator feature that can really come in useful, particularly for those with versions prior to CS4 who don't have access to the new gradient opacity options.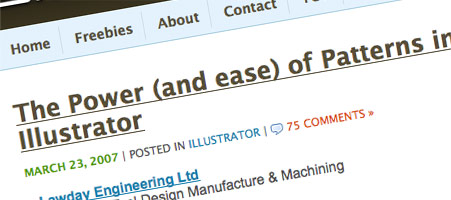 The basic pattern in Adobe Illustrator isn't anything to get excited about, but when combined with other Illustrator tools, it can result in some amazing effects.
Unsurprisingly, Adobe Illustrator really shines when used for creating illustrations, and no illustrator is complete without a Wacom tablet. Here's some handy tips for fine tuning your settings.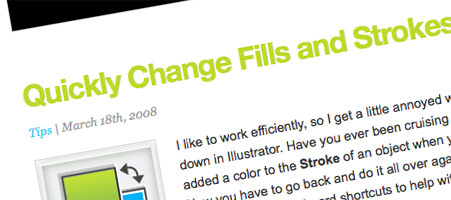 Illustrator's fills and strokes often cause confusion to designers moving from Photoshop. This selection of tips and shortcuts from Vectips gives a clear understanding of how to quickly set them up.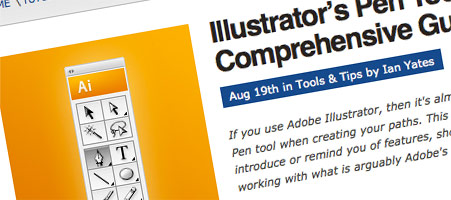 The Pen tool is the most important tool to master in Adobe Illustrator, and can unfortunately take quite a lot of practicing to master. Arm yourself with this great insight and knowledge of how it works.
The Pathfinder is also a crucial weapon to master in Illustrator. It's used in almost every Illustrator project you'll work on, so it's quite useful to learn how it works.
Gradient Mesh is actually one tool I still need to wrap my head around, but once mastered it can seriously take your Illustrations to the next level with the ability to create photo-realistic artwork.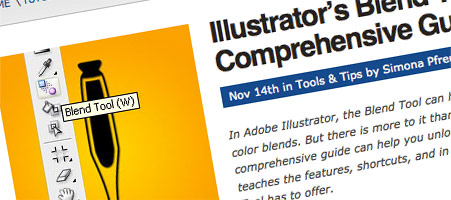 The blend tool is one of Illustrator's most powerful features. This in-depth post focuses entirely on its use, with a large selection of examples and diagrams.
The Type Tool might not sound like it needs much introduction, but Illustrator also provides some extraordinary type related options. Here's a handy overview.
While the Art brush was covered in a previous tutorial, here's a general overview of all four types of brushes in Illustrator, with detailed explanation of how to use each one.
Just like masks in Photoshop, Illustrator uses masks to hide and show various parts of the artwork. Here's an overview of Clipping and Opacity masks, and how they can be used in a real-world project.
These shortcuts aren't just the keyboard alternatives to popular menu commands, they also open up new options that otherwise aren't available.
If hands-on learning is more your thing, why not try this RSS icon tutorial? It covers many of the basic commands, plus touches on some advanced tools such as the Pathfinder and creating offset paths.