Speed painting videos are a popular genre on YouTube, where artists show their creative process in a time-lapse format that condenses many hours of work into a short, convenient screencast. While speed painting videos are fascinating to watch, they are difficult to follow along for anyone looking to learn digital painting techniques. An alternative video style I've found myself being engrossed in are real-time digital painting videos, where the artist livestreams their work with informative commentary. Unlike their speed painting counterparts, this long-form content allows you to see every brush stroke and listen to the artist explain their process as you see the work slowly come to life. If you're interested in developing your digital painting skills, immerse yourself in over 10 hours of educational footage from these talented artists.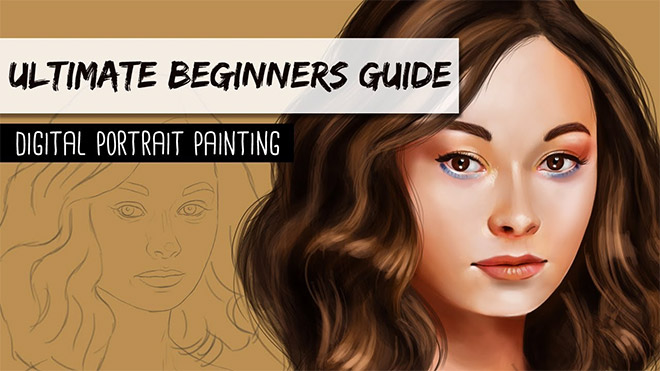 This brilliant in-depth tutorial by Art with Flo explains the process of creating a digitally painted portrait from start to finish. Plenty of tips and thorough explanations of basic techniques makes it ideal for beginners.
Katy Arrington shares her entire process of creating a cartoon character in her real-time painting video, right from the initial sketch to the final piece, with useful tips and techniques throughout.
Robert Marzullo provides a great introduction to digital painting with an initial explanation of the important brush settings, followed by a live example of how a portrait can be created from scratch.
This fun and entertaining guide by Kienan Lafferty takes us through his process of creating a colourful character concept using Adobe Photoshop, with plenty of theory and tips along the way.
Jazza provides a brilliant introductory guide to digital painting by breaking down his process into five steps. This is one of the best videos for learning the basic techniques of blending and shading.
Focusing on just painting skin tones allows this guide by Astri Lohne to include an in-depth explanation of the digital painting techniques used, while seeing the result in real-time.
Stanley Artgerm Lau has lots of captivating livestreams to sit back and enjoy. They contain some periods without any commentary, but include useful Q&A segments with lots of useful tips and advice.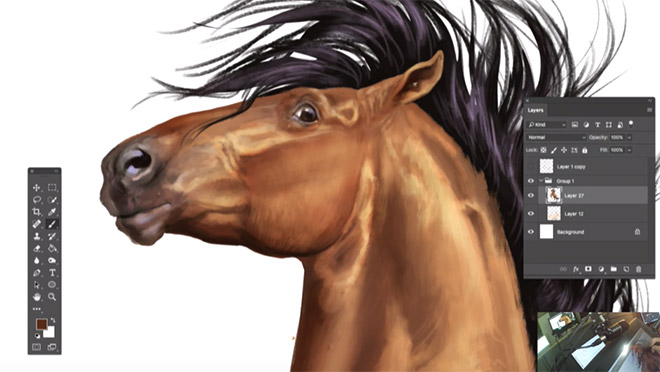 This live hangout with Adobe Creative Cloud features a masterpiece in the works by Therese Larsson, along with entertainment and Q&A by co-host Rufus Deuchler.
Peter Stapleton shares his thought processes as he takes us through his creation of an incredible fantasy character painting. Each step is given a thorough explanation of what he's doing on screen.
While not technically in real-time, this video by Shupa Mikey contains useful commentary in retrospect over a pre-recorded screencast, which helps keep the guide concise and shorter in length.