Just like all design trends, font styles come and go, but there are a number of timeless typefaces that will never go out of fashion. Eric Gill, Adrian Frutiger and Max Miedinger are celebrated names in the graphic design industry, who created many of the typefaces that have been used by professional designers for several decades. Their fonts allow you to produce fresh typography no matter what century you're in, so you can rely on them throughout your design career.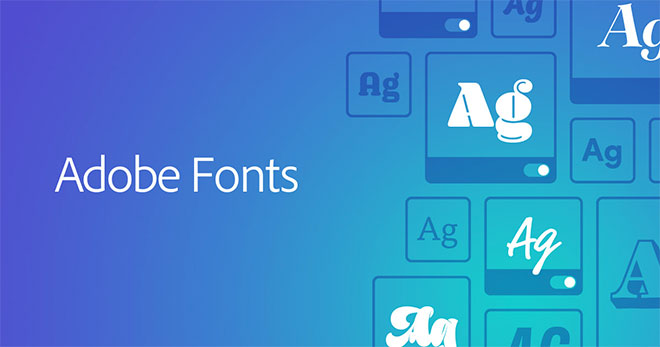 Back when I created a similar classic fonts roundup post 10 years ago, the cost of these typefaces would be in the hundreds, if not thousands! But today, you can find them all for free (legitimately!). Since October 2018, Typekit is now available to all Creative Cloud subscribers as part of Adobe Fonts, giving you access to 14,000+ freely usable fonts with no sync limits. If you've been living under the same rock as me for the past few months, you might not have realised you now have all these classic typefaces available at your fingertips!
Helvetica
Helvetica has become an icon of Graphic Design since its creation in 1957. Along with its more recent refresh Helvetica Neue, it is often the default font choice for many designers and is used (some say overused) by many famous brands around the world. Helvetica is listed on Adobe Fonts under its alter-ego Neue Haas Grotesk. Helvetica is also bundled with every Mac computer. Unfortunately for Windows users, Microsoft's partnership with Monotype means they are supplied with Helvetica's ugly sister, Arial.
Futura
Another widely used typeface that can be spotted in the wild on a daily basis is Futura. Recognisable for its futuristic geometric shape, Futura is regularly used as a headline font in all-caps. Along with countless logo designs and magazine headings, Futura was also the font choice for the commemorative plaque that is currently residing on the Moon.
Garamond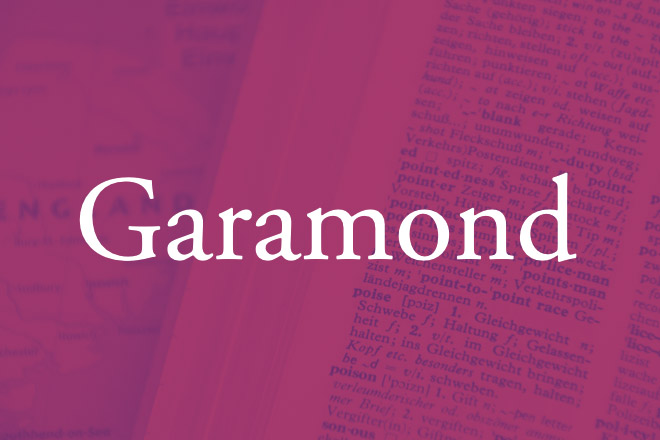 Garalde, or Old Style fonts are derived from the first forms of printable type in the 16th century, but were later developed into serif fonts. Perhaps the most famous is Garamond, which is the go-to typeface for book printing and large passages of body text. The most popular variant is Adobe Garamond with its additional OpenType features, but other open source freeware versions are available.
Baskerville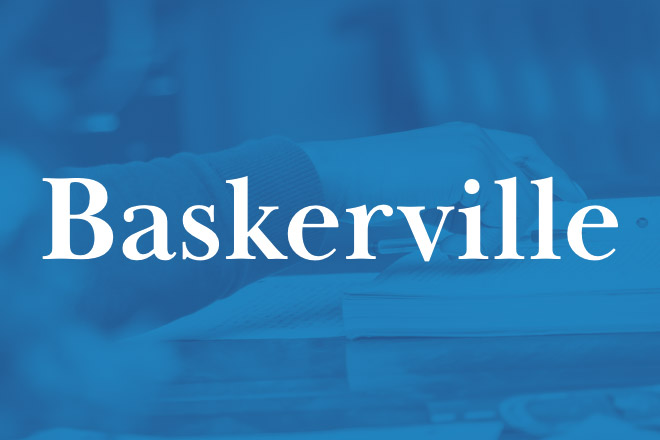 Baskerville is one of the most memorable Transitional Serif fonts. It is a versatile typeface suitable for all kinds of typography. Baskerville's high contrast strokes give it an elegant appearance that bridges the gap between Old Style fonts and the slightly less legible Didone fonts that precede and succeed it.
Bodoni
Bodoni is one of the stand-out typefaces of the Didone or Modern era. As type styles evolved towards sans-serif in the 19th Century, their serifs became smaller and unbracketed. While this makes Bodoni and other Didone fonts less legible for body copy, they're extremely popular fonts for logos, titles and headings.
Gill Sans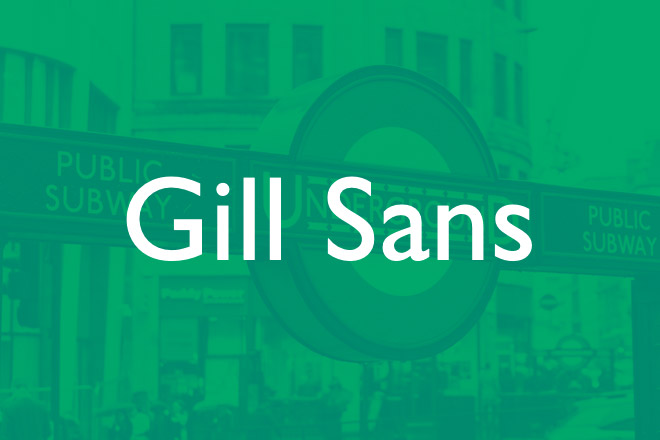 Gill Sans is one of the few typefaces that is widely acclaimed in the design industry that comes from the Monotype foundry, which means this one is already accessible to Windows users. Based on the typography from the London Underground, Gill Sans is a classy font with a big personality.
Franklin Gothic
Franklin Gothic is one of a group of early 20th century fonts that are popular type choices for newspapers, billboards and advertisements. Windows users have always had the medium weight of Franklin Gothic available in their OS, but Adobe Fonts now features the full ITC Franklin Gothic set with 12 fonts.
Trade Gothic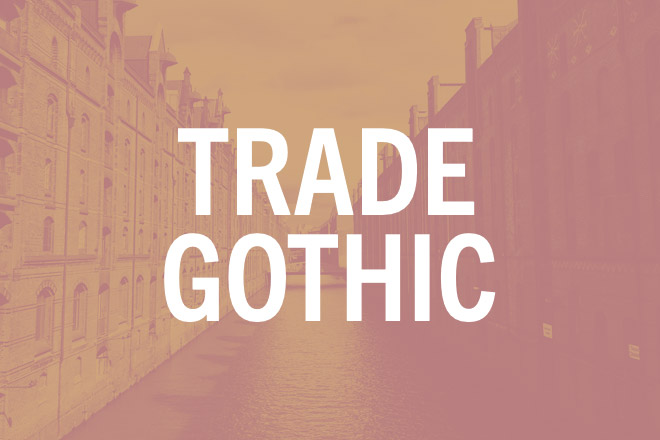 Trade Gothic is another popular industrial font from the early 20th century that is most commonly used in its condensed styles. After a recent redesign in 2009, Trade Gothic Next is the most up-to-date release that is a complete remake to remove the inconsistencies from the original design.
Clarendon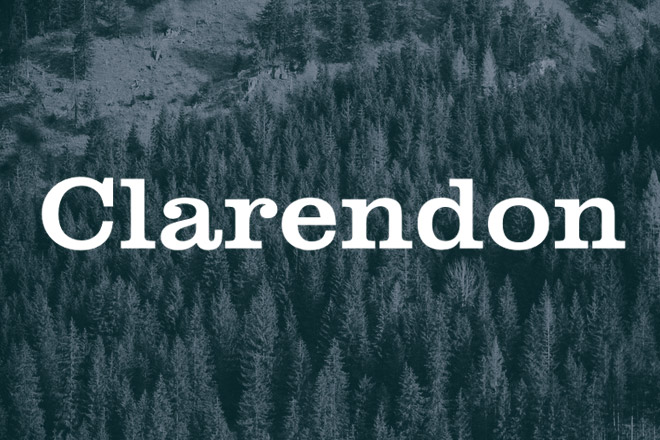 A popular typeface for posters and signage throughout history, Clarendon is a classic slab-serif that can encapsulate many different eras. Both the regular Clarendon and French Clarendon variants are available on Adobe Fonts so you can mimic the design styles from both British and American history.
Rockwell
Rockwell from 1934 is the epitome of the slab-serif type classification. Its blocky, angular design makes it great for headlines, particularly in all-caps format using one of the heaviest weights available.
Bonus: Proxima Nova
Released in 2005, Proxima Nova is far from being a veteran typeface, but as a bonus entry, I think Proxima Nova deserves a place as a future classic. It has already established itself as a best-seller alongside the well-known typefaces from history and is likely to continue to be a popular choice for graphic designers for centuries to come.