This post was originally published in 2009
The tips and techniques explained may be outdated.
Finding Illustrator tutorials online can be a mission, but luckily there's a handyful of websites and blogs offering top class Illustrator tutorials, tips and techniques. This post rounds up the best places online to find high quality tutorials and articles to help you learn Illustrator like a pro.
Vectips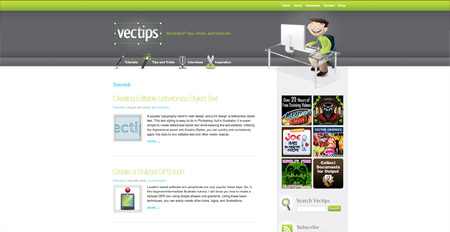 Vectips is the blog of master Illustrator Ryan Putnam (aka Rype). Ryan regularly posts top class Illustrator tutorials covering handy tips through to complete icon design tutorials.
Vectortuts
Vectortuts is Envato's popular destination for everything vector related. A range of awesome tutorials from a variety of authors are regularly published on the site.
Veerle's Blog
Veerle Pieters is a popular figure in the world of vectors. Veerle often posts useful insights and handy Illustrator tips on her blog.
Vector Diary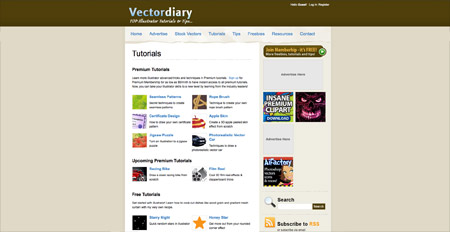 Vector Diary is home to a collection of excellent tutorials, covering the process of creating everything from simple shapes to complex illustrations.
GoMediaZine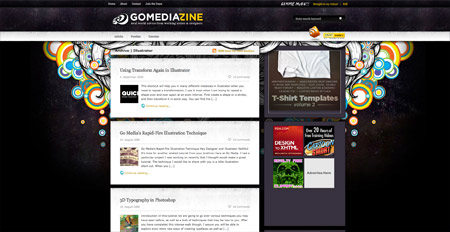 The folks at GoMediaZine offer some amazing insights into complex Illustrations, especially those in relation to T-Shirt and apparel design.
N.Design Studio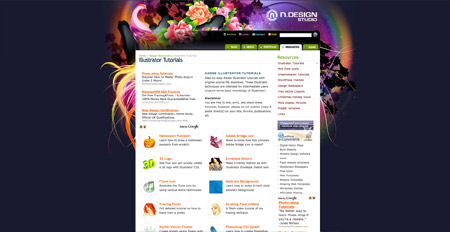 N.Design Studio is the home of designer Nick La. The site has a handy collection of some timeless Illustrator tutorials.
Abduzeedo
Abduzeedo is a regularly updated with a variety of design related content, but also has an archive of some top quality Illustrator tuts.
Blog.SpoonGraphics
Don't forget, I'm regularly posting Illustrator tutorials and design project insights here on Blog.SpoonGraphics. Check out the Tutorials category for over two years worth of tutorials, tips and advice.
Ai Vault
Ai Vault presents a mix of handy Illustrator tips, as well as some amazing character design project walkthroughs.
BittBox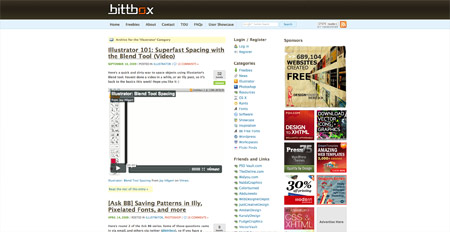 Veteran design blog BittBox is still updated with first class Illustrator content, including a range of screencasts by owner Jay Hilgert.
Illustration Class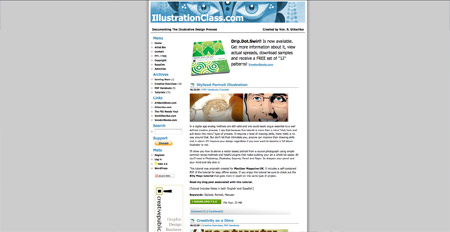 Illustration Class is filled with stacks of fantastic Illustrator tutorials and project walkthroughs, each compiled into downloadable work files.
AiBurn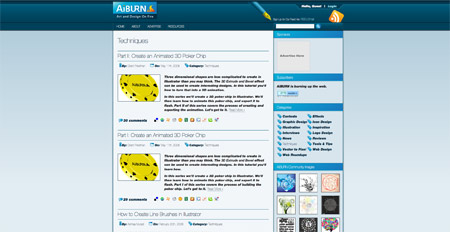 The personal website of Sean Hodge is still home to a range of great tutorials, tips and Illustrator techniques.
Illustration Info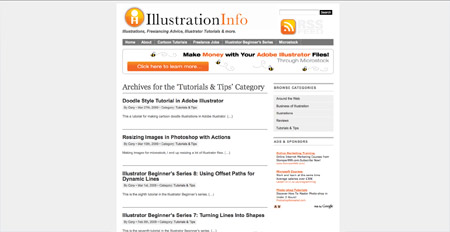 Illustration Info is one of the best places to visit if you're a newbie to Illustrator. Check out the handy Illustrator Beginner Series.
Good-Tutorials
Good Tutorials is a tutorial aggregator for a range of topics, but check out the Adobe Illustrator category for links to tutorials from around the web.
Pixel2Life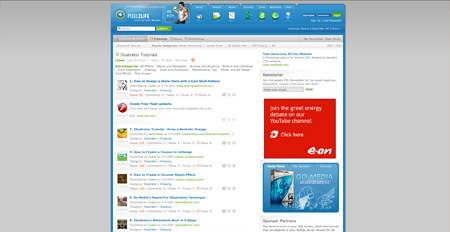 Pixel2Life combines tutorials from thousands of websites, be sure to check out the Illustrator category for a bunch of useful topics.
Learn Ai
Learn Ai is a tutorial aggregating website aimed purely at Adobe Illustrator, making it a valuable resource for anyone looking to increase their Ai knowledge.