In today's tutorial I share my process of designing a business card and highlight some important considerations when designing for print. It's super important that you get things like bleed, color mode and resolution right when you're creating your artwork, otherwise you might end up having your files rejected by the printer, having to start again from scratch or even worse, receiving hundreds of prints back that look nothing like your design!
Business cards are a common printed product that are fairly simple to design, but before you start, make sure you receive specific artwork instructions from the print house you're going to use. Every company has their own preferences, so the settings I'm using in this tutorial might not match up exactly to what your printer wants, but at least you'll know what they're referring to when they say stuff like trim size and bleed size.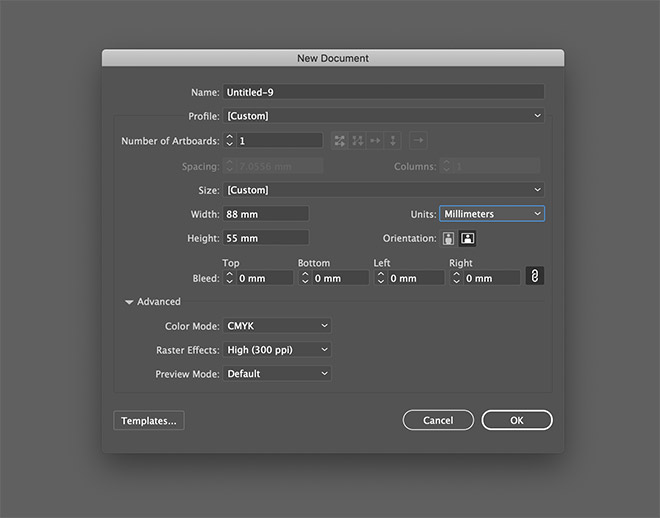 We're going to use a mix of Illustrator and Photoshop to make the most of each application's strengths. The overall design will be composited in Illustrator, so we'll start there. Create a new document and enter the dimensions of the business card in the artboard size settings. A common business card size is 88x55mm, but again, make sure you check with your printer first on their exact product specs. If you're in the US, you'll probably find the measurements are in inches rather than millimetres.