We're probably all familiar with the classic techniques of photographic toning from seeing various examples of Sepia toned images, but for years analog photographers have been experimenting with chemical toners to create various processing effects. One such technique is to split tone a print to create a dark blue and copper coloured image with a dark dejected mood. In this tutorial we'll look at using Photoshop to replicate this classic technique in digital form, using Color Balance adjustments to achieve the same range of blue and yellow tones.
Typical sepia toning of a photograph gives the image that classic orange/brown appearance, resulting in a much warmer atmosphere than the basic black and white alternative. Split toning on the other hand produces much more stark effects by creating unusual colour combinations. One popular technique is the bleaching of highlights with sepia, followed by the treating of the shadows with selenium to give a harsh mix of blue and yellow tones. The result is a cold and dejected mood which works great with photographs of abandoned ruins or urban exploration. Here's an example of this effect applied to a photo from a friend's exploration of Chernobyl. See more of his great shots of Dark Pripyat.
Split toning in Photoshop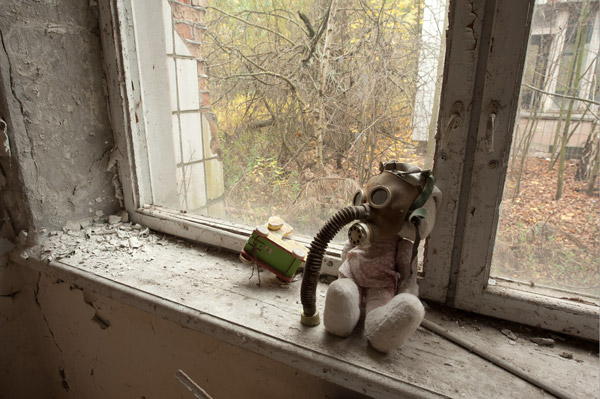 Sepia/Selenium split toning effects work best with photographs that feature some kind of desolate scene in order for the dark blues to give the image a gloomy atmosphere. My buddy Ric kindly supplied one of his Dark Pripyat shots as the base for this tutorial.