Creating cartoon characters in Adobe Illustrator is always lots of fun! You don't even need great drawing skills. Making illustrations out of basic shapes not only simplifies the process, it also produces a stylised appearance that adds to the cute factor. In today's tutorial I'll take you through the step by step process of creating a vector dinosaur. It's only made from rectangles and circles, but the clever tools within Illustrator make it easy to construct a recognisable character design.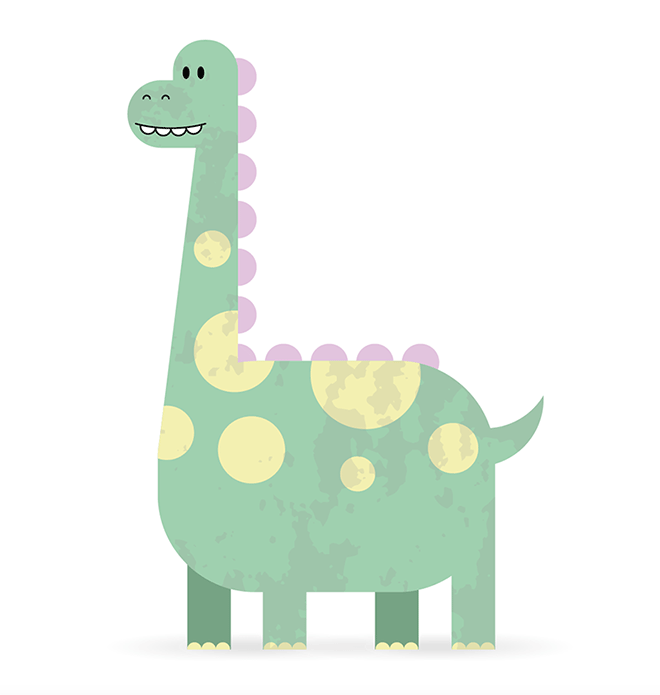 The character we'll be creating as part of this tutorial is a cute dinosaur. Rounded shapes and pastel colours give it a friendly appearance, which makes it perfect for all kinds of children's themed design projects. Vector illustrations like this have become a widely popular style, where the details are simplified to basic flat shapes. Begin by opening up Adobe Illustrator. Create a new document and select the Rounded Rectangle tool. While dragging out a shape, press the right cursor key to max out the corner radius.