This post was originally published in 2007
The tips and techniques explained may be outdated.
Create a low-cost, low-tech T-shirt using a digitally designed stencil.When low numbers or high expense prevents you from sourcing professionally screenprinted products, you can easily produce a small run of custom T-shirt designs using a good old fashioned stencil technique!
Advantages include low production cost and quick turnaround, also the low-tech feel to the finished product could help reinforce an urban or distressed brand, especially with a little extra overspray.
You will need:
> T-Shirt(s)
> Sharp Scalpel
> Spray Mount
> Spray Paint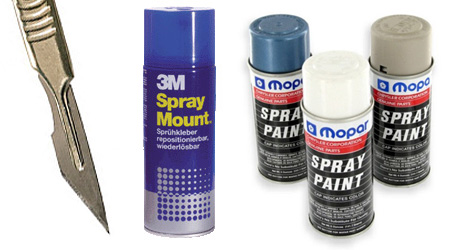 Create the initial design in your chosen application, in this case Illustrator was used with the addition of a free vector resource file from Go Media, where a graphic from the wings collection was modified and combined with the Spoon Graphics logo.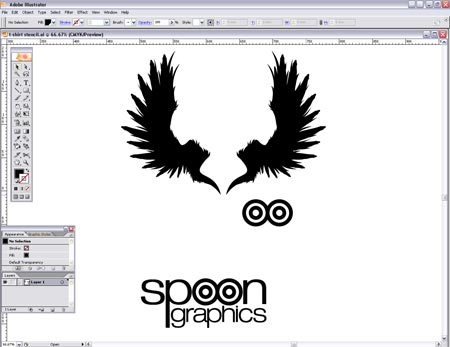 Remember when creating your stencil to plan ahead and think about what areas will be cut out, some areas may need splitting to allow the areas of negative space to connect. If not these areas would simply fall out when the stencil is cut out.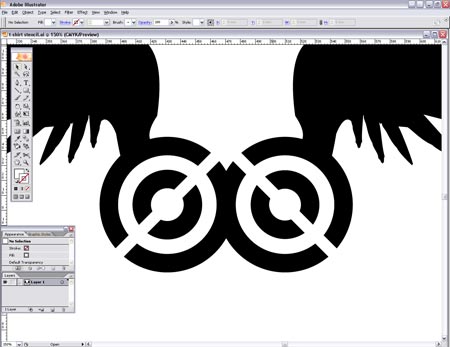 Once your design is complete, print it out onto card at the desired size.
Place a board inside your T-Shirt behind the chest area and fold the material onto the reverse and stick into position with tape. This will help prevent spray painting other areas of the T-Shirt and will stop any paint seeping through to the back of the shirt.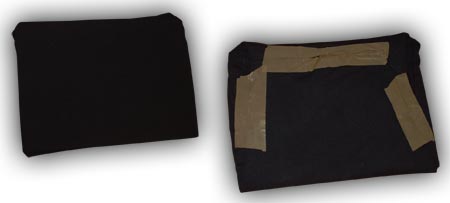 With your scalpel carefully cut out your stencil, then give the rear a coat of spray mount to help stick the stencil down to the T-Shirt preventing overspray. Position the stencil on the T-Shirt.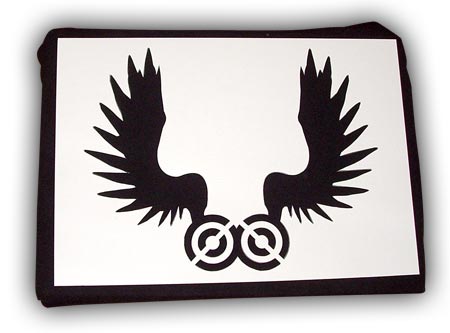 Using plenty of masking tape and newspaper cover off the surrounding areas, ensure that the tape is firmly stuck around the stencil to prevent overspray. Give your spray paint a thorough shaking to mix the paint and activate the propellent, spray a couple of test sprays to clear the nozzle, then simply build up layers of paint onto the stencil.
Once dry, peel away the stencil and tape to reveal your design transferred onto your T-Shirt.