In today's Adobe Photoshop tutorial we're going to take control of the seasons with some Photoshop trickery by converting a bright and sunny summer photograph into a snowy wintry scene. We'll make adjustments to wash out the colours and give the photo a cold atmosphere, then use a clever selection technique to add a covering of frost. We'll even change the weather by adding a flurry of snow to completely transform the scene!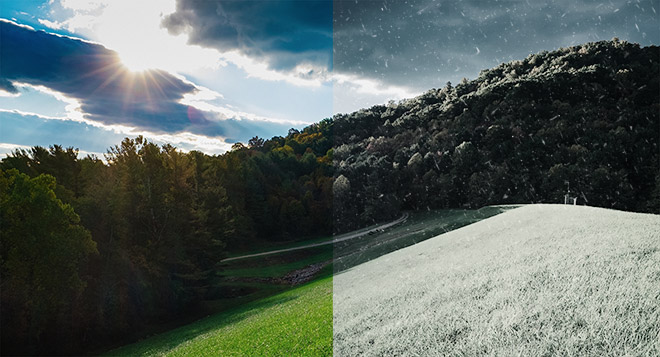 This Photoshop trick works best with landscape images that contains lots of detailed elements like grass and trees. There's three main steps to the process; washing out the colours to remove the warm summery tones; applying a white overlay of snow/frost; then finishing it off with a realistic snow storm.
Open your chosen image in Adobe Photoshop. I'm using this photograph from Unsplash.com. Add a Hue/Saturation adjustment layer from the menu at the bottom of the Layers panel.