More fantastic Photoshop Actions from FilterGrade are now available for Access All Areas members with this donation of their latest product named Renegade. The Renegade Heavy Vintage Photoshop Actions have been built in collaboration with the renowned Forefathers Group to help you add realistic vintage effects to your photos. With Renegade you can add base image enhancements, adjust skin tones, work with vintage color filters and washes, and use the light leak and dust textures for that authentic analog look.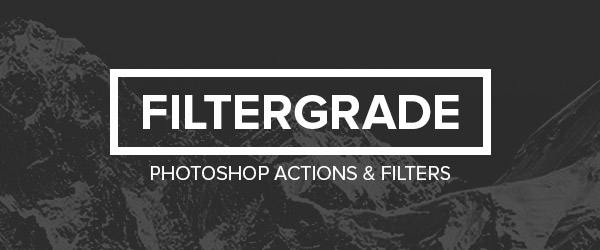 The FilterGrade Shop is stocked full of Actions of various types, including fashion styles, photo retouching tools and plenty of cool effects. Check out the Best Sellers list to see the most popular products, including the Quick Tone and ColorWash Actions to further enhance your photos with retro styles, or the 220 Photo Action Bundle for a selection of all 11 FilterGrade series in one pack. For some ideas on what kinds of awesome images you can produce with these kinds of Actions, check out FilterGrade on Instagram and Facebook.
Find out more about FilterGrade
Renegade Photoshop Actions for members
Renegade contains 34 heavy vintage Photoshop Actions to add luxurious, dramatic and golden effects to your images. Also included in the pack are 10 analog light leak and dust textures to finish off your photos with true retro style characteristics. New to Photoshop Actions? Don't worry! The quick how to guide will give you detailed instructions on how to install and use your new processing tools.