Access All Areas members are being treated to another top quality premium design resource from the 2Bundles Marketplace this week. This collection of 10 organic landscapes provides designers with surreal backgrounds for their artwork, allowing them to create stunning album covers, club posters or sci-fi art. Each one comes as a fully layered PSD file with the 3D shape, the surrounding atmosphere and the floating particles all individually selectable to customise the overall effect.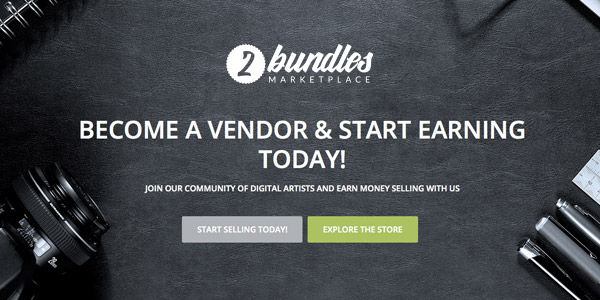 This premium design resource has been donated by Hortensiu Milstein, the mastermind behind the new 2Bundles Marketplace. 2Bundles is a new community where digital artists can earn money selling their goods. Vendors selling with 2Bundles have a range of important benefits; they keep 75% of their sale; they get their products listed immediately with no waiting period; and there's no exclusivity, so sellers are free to upload their products to other marketplaces too.
10 Organic Landscapes for Members
This collection of organic landscapes contains 10 images of abstract 3D shapes that imitate alien planets or microscopic environments. They're fantastic resources for creating surreal artwork for nightclub posters, scientific depictions of molecules, or stunning landscape scenes from outer space. At 3000x3000px 300ppi they're extremely high resolution and perfect for any application in print or digital design.