Today Access All Areas members here on Blog.SpoonGraphics can get their hands on a premium icon pack from IconDock. The set consists of 204 playful yet functional web icons with a bright and crisp sticker theme from the Origami set.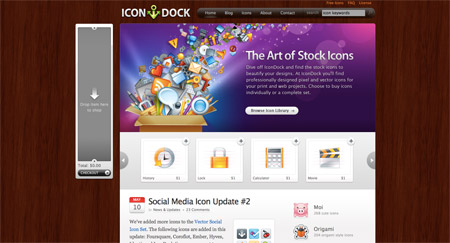 IconDock is the place to go for your icon resources. Hand created by Nick La of N.Design Studio the designs of every icon pack are of the highest quality. There's a range of sets available for all your project needs as well as individual icons being available from as low as $1.
Previews
The pack contains 204 32x32px web optimized transparent PNG and GIF files from the Origami 32px set, which retails at $30 from IconDock. Also available through the IconDock store is the original Origami vector set, containing scalable vector versions of all the icon designs in this pack.