Access All Areas members are in for a treat this week! A fresh set of premium Photoshop Actions courtesy of FilterGrade is now available for members to download. This fantastic set contains 10 Vintage style Photoshop Actions alongside 5 Light Leak Actions to add classic tones to your images. Run each Action individually, or stack them to produce unique effects. The addition of a Play All feature makes it easy to test all the Actions at once, or mix the effects together with the help of neat groups and layer masks.
The FilterGrade Shop is stocked full of Actions of various types, including Fashion styles, photo retouching tools and plenty of cool Retro effects. If you really want to expand your Actions collection check out the FilterGrade Photoshop Actions Bundle, it's a collection of all the FilterGrade sets combined into one pack of over 200 Actions. In this set you'll find Retro Effects, Light Leaks and Light Effects, Film Effects, Chill Effects, Photo Retouching Tools, Black & White Effects, and more!
Vintage Batch Actions for Members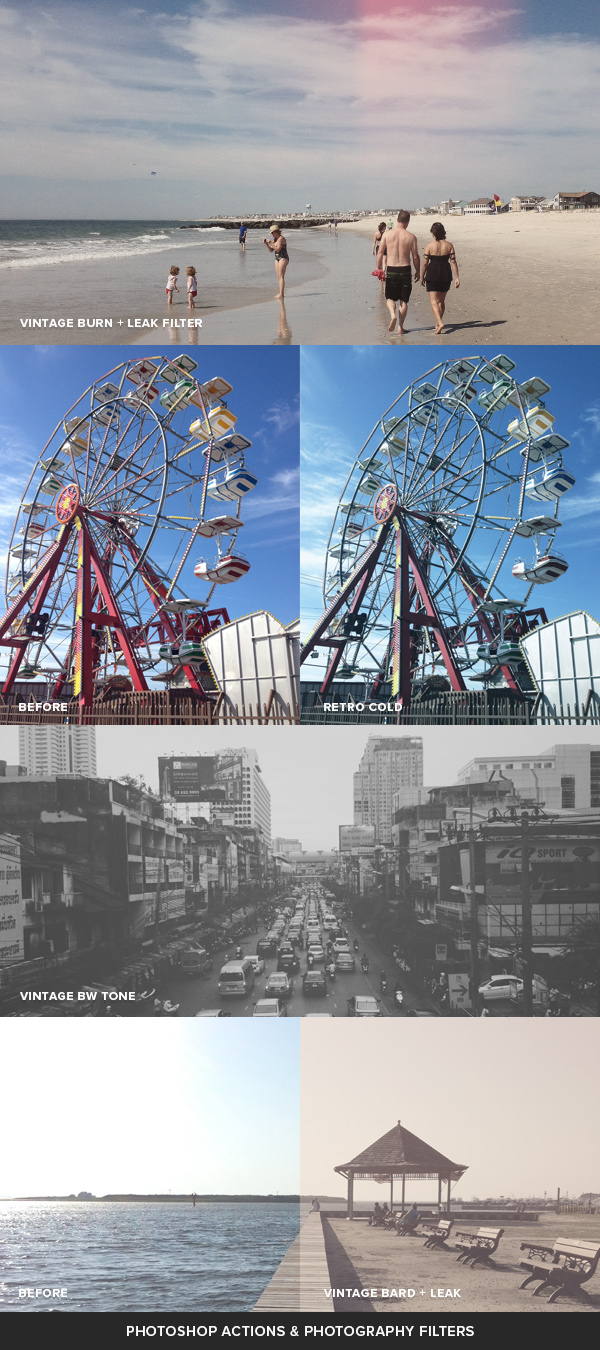 Access All Areas members are being treated to an exclusive new Actions pack from FilterGrade that's not available anywhere else. The Vintage Batch set contains 10 photo effect Actions and 5 Light Leak Actions, providing loads of options for tweaking your images with cool effects to replicate old film. Each Action will generate a series of non-destructive edits, meaning you can remove or fine tune the effect to your preference. The addition of the light leaks Actions and the ability to stack the effects makes it easy to achieve unique filters for your Photography.