More vector goodies are being made available to Access All Areas members today, courtesy of Creatticon. This set of hand drawn ribbons contains 26 vector graphics of ribbons and banners in both solid and outline styles. They're great when paired with some text to finish off a logo, jazz up a heading, or even to create tattoo style art. Being vector graphics means they can be scaled to any size, which makes them suitable for all kinds of applications.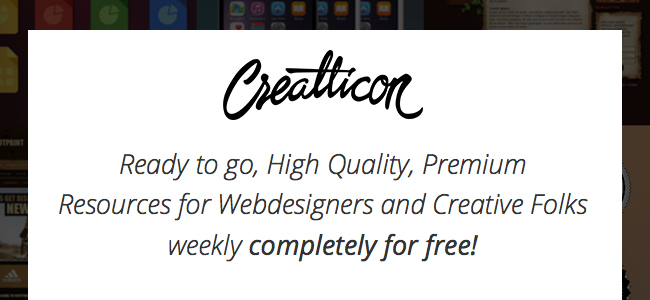 Jascha Brinkmann is the Web Designer behind the new web resources site Creatticon, a place where designers can find new high quality, premium resources for creative folk each week, for free! Join the early-bird list to avoid missing out on content when the site launches. Every subscriber receives a massive icon set with over 340 hand crafted icons as a thank you for joining the Creatticon community.
Find out more about Creatticon
Hand Drawn Vector Ribbons for Members
Jascha from Creatticon has kindly donated an exclusive resource for Access All Areas members. This pack of vector graphics contains a total of 26 ribbon & banner designs with a hand drawn style. They're fantastic resources for jazzing up text to create decorative designs.