Dustin from RetroSupply has produced 3 packs of Illustrator Brushes specifically for Access All Areas members using exclusive brushes that aren't available anywhere else, not even in the RetroSupply store! They're from the DryGoods, VectorHero & VectorSketch lines of products, which allow you to create artwork based on mid century advertising using chalk art or graphic pens & pencils. Each set contains 7 brushes that have been authentically created from real 1950s source materials to replicate the classic illustration styles.

RetroSupply's mission is to bring the awesomeness of handmade goods to digital design. Their range of products make it easy for designers to add the craft and tradition of retro design to their work via textures, brushes and actions. If you like the look of these Illustrator brush packs, all Spoon Graphics readers can receive 20% off the complete Vector Brush Toolbox that combines all 6 RetroSupply brush kits into one package by using the code SPOON20.
Find out more about RetroSupply Co
RetroSupply Brushes for Premium Members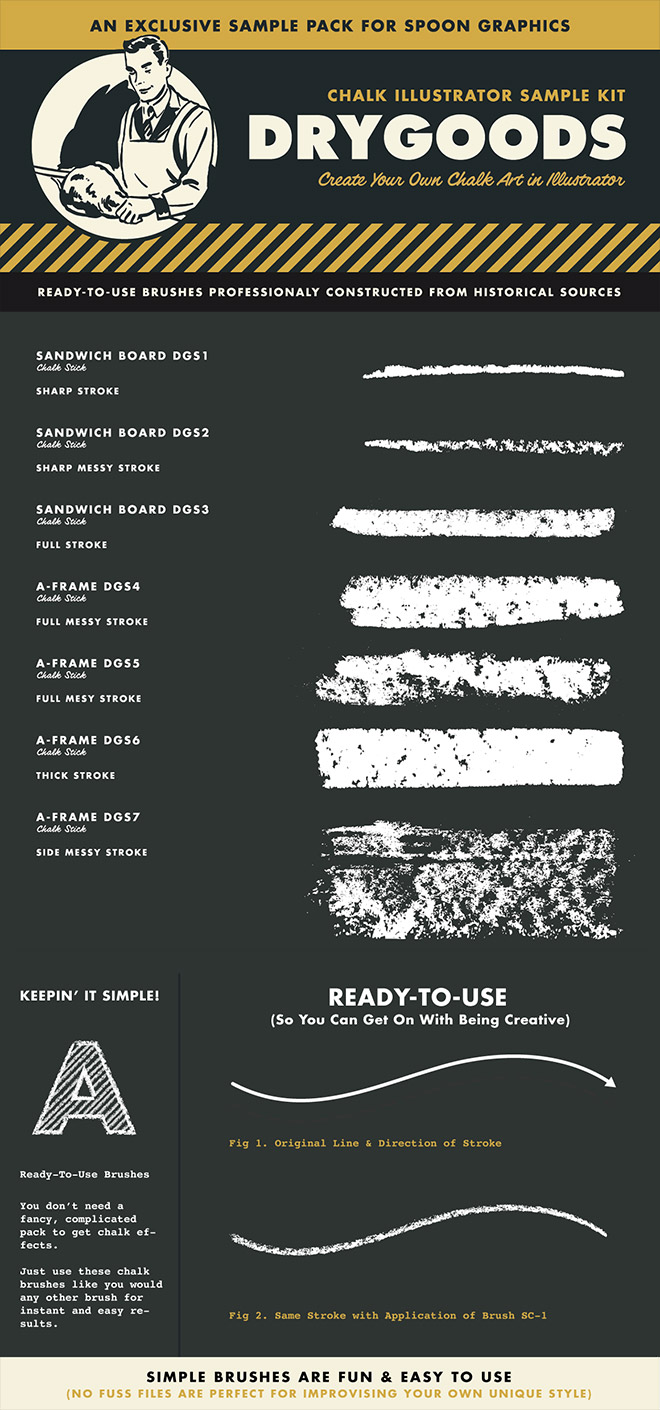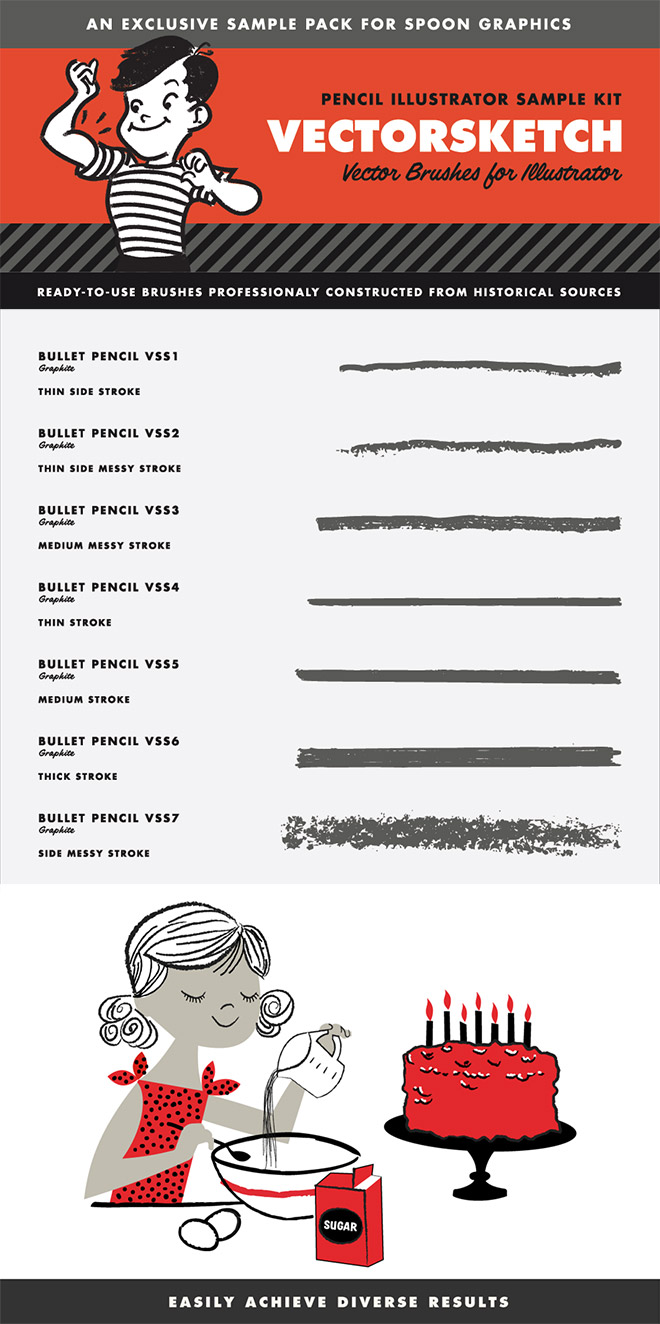 These DryGoods, VectorHero & VectorSketch packs have been made exclusively for Access All Areas members. They contain a total of 21 Illustrator brushes that allow you to produce artwork with inspiration from classic advertising methods from the 1050s, incorporating chalk effects and different pen and pencil styles into your artwork.