This week's downloadable design resource for Access All Areas has been kindly donated from Angie Makes. It's a collection of 16 floral watercolour patterns that have been carefully hand painted and processed into seamless repeating pattern swatches. At 5000px+ in size and 300ppi resolution they're extremely versatile resources that can be used for printed and digital designs.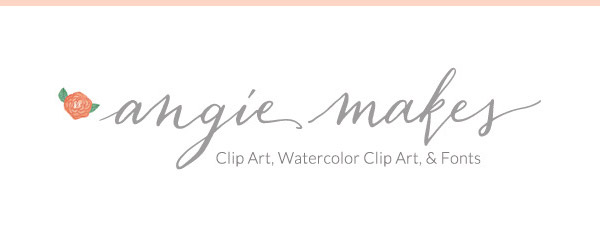 Angie Makes is a teensy design company specializing in girly graphics, clip art, watercolor bits, and fonts. Her Creative Market store is stocked full of hand painted resources that make it easy to achieve artistic design styles without having to pick up a paint brush! There's a wide range of hand painted flowers available as individual clip art graphics or as seamless patterns. Combine them with her selection of elegant script typefaces to produce whimsical designs for posters, backgrounds, invitations and more!
Find out more about Angie Makes
Floral Watercolor Patterns for Members
This pack of purple & gold floral watercolor patterns from Angie Makes is the latest resource for Access All Areas members to download. It contains 16 patterns that all seamlessly repeat to cover an infinite area. All the graphics come as JPG files, so they're perfectly compatible with any design program, which is good news for those who don't work with Photoshop!