In this week's roundup of creative goodness, we have a guest tutorial from myself over on a fab design blog; an awesome illustrated skateboard deck design walkthrough; a roundup of cool CMYK designs; a list of influential design blogs; and web development app reviews from a range of pros from the industry.
Tutorial9
My guest article is currently live over on the awesome Tutorial9 blog. Check out the Photoshop tutorial on how to create a slick rich user interface.
My Ink Blog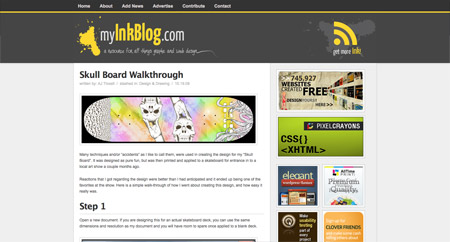 My Ink Blog hosts this fantastic tutorial on how to illustrate your own skull inspired skateboard deck.
Jad Graphics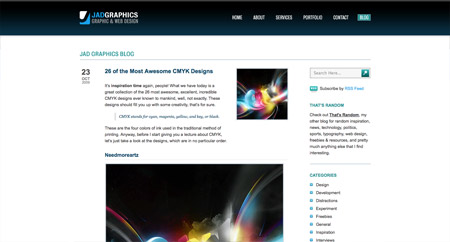 Head over to Jad Graphics for some amazing design inspiration based on the CMYK colour scheme.
WP Switch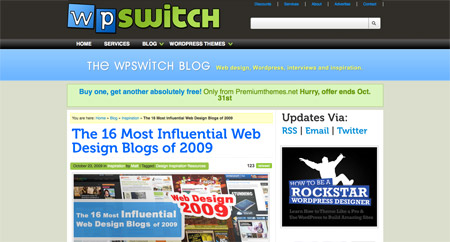 WP Switch list their roundup of the most influential web design blogs of 2009. Which ones are your favourite?
Fuel Your Apps
Check out a range of review of various web development apps from prominent figures in the web industry on Fuel Your Apps.