In this week's roundup of creative goodness, we have an awesome design project insight; an excellent Illustrator pattern tutorial; a fantastic Illustrator tutorial making use of a pen tablet; an inspiring roundup of texture use in Web Design; and an Illustrator tutorial covering use of the Gradient Mesh tool. So basically if you're an Illustrator fan you're in for a treat!
Web Designer Wall
Nick La from Web Designer Wall gave an absolutely awesome design process insight into his Koi Illustration project. Check it out for some serious design inspiration.
SpyreStudios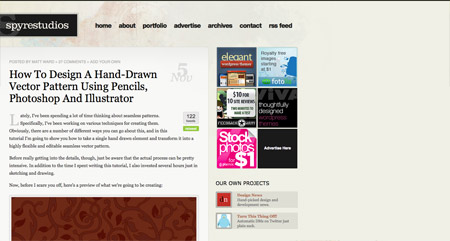 Have you ever wondered how those intricately detailed seamless patterns were created? This post on SpyreStudios shows the process of building a repeating pattern swatch from a sketch with Adobe Illustrator and Photoshop.
Vectips
Learn how to create an amazing Zombie illustration with a pen tablet with this fab Illustrator tutorial from Vectips.
Web Design Ledger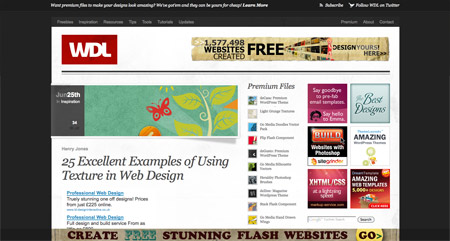 In need of some web design inspiration? Web Design Ledger has this roundup of excellent examples of texture use in Web Design. A style of design I personally love!
VectorTuts
The gradient mesh tool is one resource I've still got to get my head around. Thankfully there's tutorials like this from Vectortuts that show us the way forward. This one is particular covers the process of creating a photorealistic iMac.