Having a library of tools and assets to work with is the best way to blast through your creative projects and create stunning results. Using ready-made resources such as textures, graphics and brushes eliminates the worry of having to switch focus from your main project to construct the tools you need to finish the job! The products in this new Artistic Design Bundle will save you countless hours by having the laborious work done for you, by some of the best professionals in the industry! It contains 29 best selling products that are all mega popular at full price, available for just 1% of their regular value thanks to the massive 99% discount that slashes the price tag to just $29.
Unfortunately this deal has now expired
Join the mailing list to be the first to hear about awesome offers like this in the future!
Do these similar products interest you instead?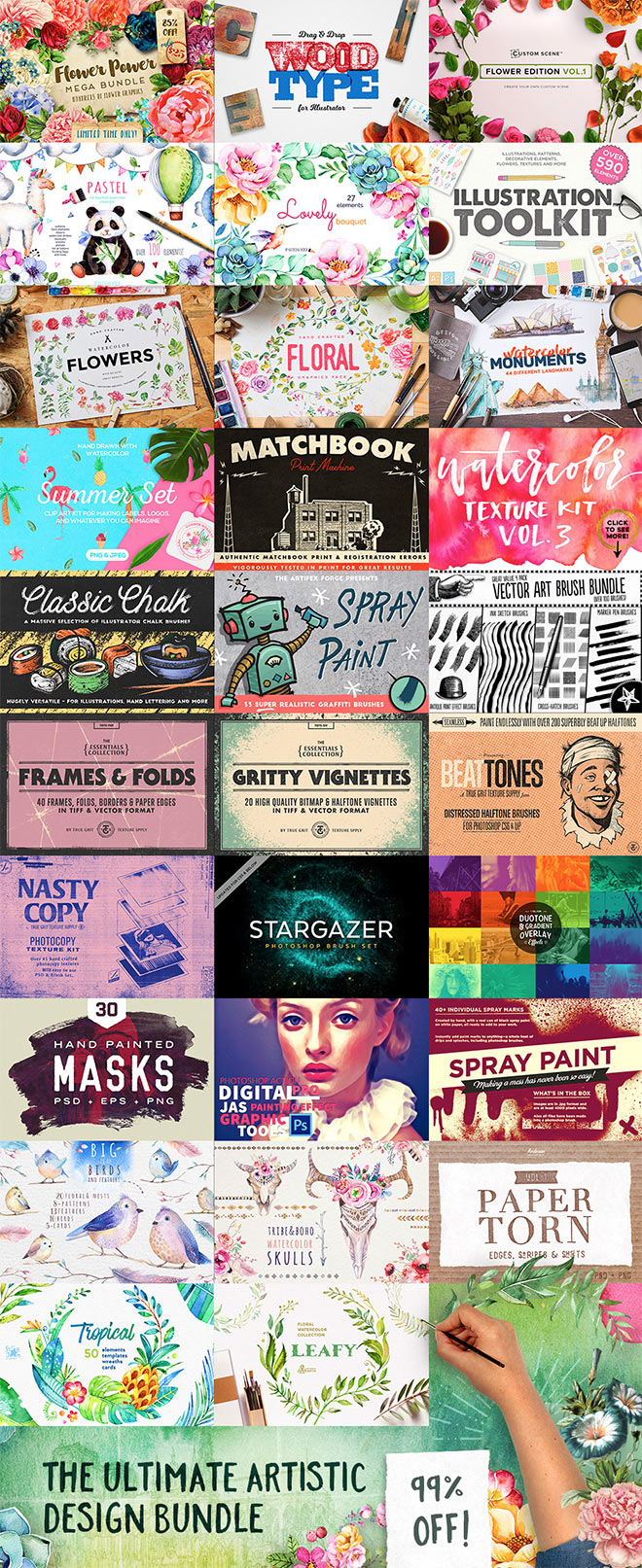 The Ultimate Artistic Design Bundle features a range of highly rated products that provide loads of opportunities for adding stunning styles and effects to your designs. All the dirty work of painting, illustrating and scanning has already been done by the world's talented professionals, leaving you with the same tools they use, but for less than 1% of the regular price! Items like the beautifully hand painted graphics offer 1000s of potential starting points for when the dreaded creative block hits, while the wealth of textures and brushes give you the best quality tools to craft your own works of art.
1000s of Popular Products for Just $29

At their regular price $29 would only bag you one or two of these items, but the special bundle brings them all together under a massive 99% discount that provides a great opportunity to invest in some quality tools that can be used in all your future design projects. To enhance the value even further, all items are supplied with the best licensing terms around, which covers you for all commercial projects and even enables you to make a living from the art you create with them.