We all love having a vast library of quality fonts to work with, but they can often be far too expensive for the average designer to afford. While the high price tags do justify the quality and craftsmanship that goes into premium typefaces, the total soon adds up when you're trying to establish a varied collection. This brand new Design Cuts bundle brings you a range of unique fonts from a select group of hugely respected type designers and font foundries. The massive 99% discount brings the $2474 cost down to just $29 for a limited time, making it an ideal opportunity to upgrade your font library while saving a fortune!
Unfortunately this deal has now expired
Join the mailing list to be the first to hear about awesome offers like this in the future!
16 unique fonts you probably don't have!
You might not have heard of these fonts, but they are all expertly designed with a multitude of weights, extensive language support, contextual alternates, and all the finer details and finesse that you would expect from top-level, professional font families. Many of these fonts include several individual styles within the complete font family too, giving you a huge variety of choices for composing your designs. They're perfect for those wanting to stand out with unique typography that's a little different from the classics, or the basic selection available in Adobe Fonts.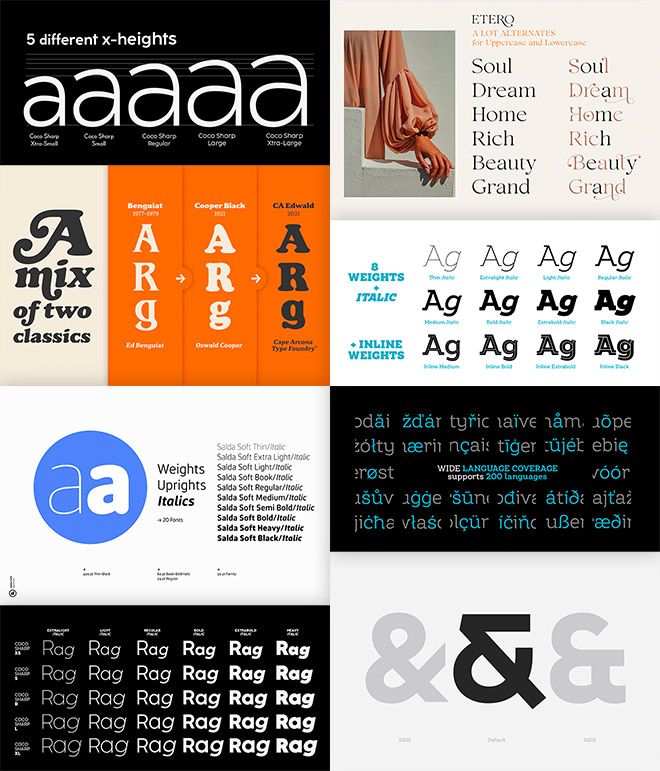 For a limited time only this collection is available at 99% off, reducing the cost to just $29. Aside from the $2474 saving, full licensing is also included to give you the confidence to use your new typefaces in your client work and commercial projects. This is a truly well-rounded collection that will upgrade your font library.