Four expert teachers from the Procreate illustration space are offering 2 hours of free learning sessions this afternoon, sharing techniques and tips from the Procreate Illustration School. Join lessons with Lisa Glanz, Nathan Brown, Floortje Visser and Peggy Dean as they focus on a different aspect of illustrating in Procreate. You'll pick up some incredible illustration advice whatever your level!
This Free Taster Session is an insight into the topics that are covered in the complete Procreate Illustration School. This comprehensive course will teach you the fundamentals of composition, shading, texture application and earning money from your artwork. It features over 4 hours of practical lessons from this instructor team of four Procreate masters, who have decades of combined illustration experience and have generated millions from their art. This is your chance to learn from the very best.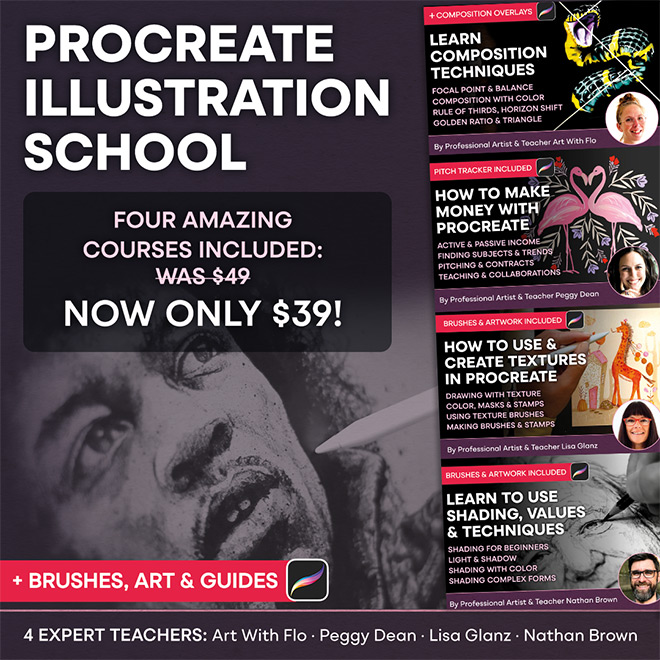 For just $39 $49 you gain access to over 4hrs of lessons, assignments, artwork, and bonus resources. The Procreate Illustration School is the ultimate learning experience to help you level up your digital illustrations.