The sun is setting on a must-see design bundle that bags you £3424 worth of tools and resources for just $2 (Yes just TWO dollars!). The Design Cuts $2 Summer Spectacular is a collection of wonderful fonts, backgrounds, illustrations and more, discounted by a massive 99.9%. There's only days left before the offer expires forever, so skip this morning's coffee and invest your pocket change into some fantastic tools you can use within your projects for seasons to come!
Unfortunately this deal has now expired
Join the mailing list to be the first to hear about awesome offers like this in the future!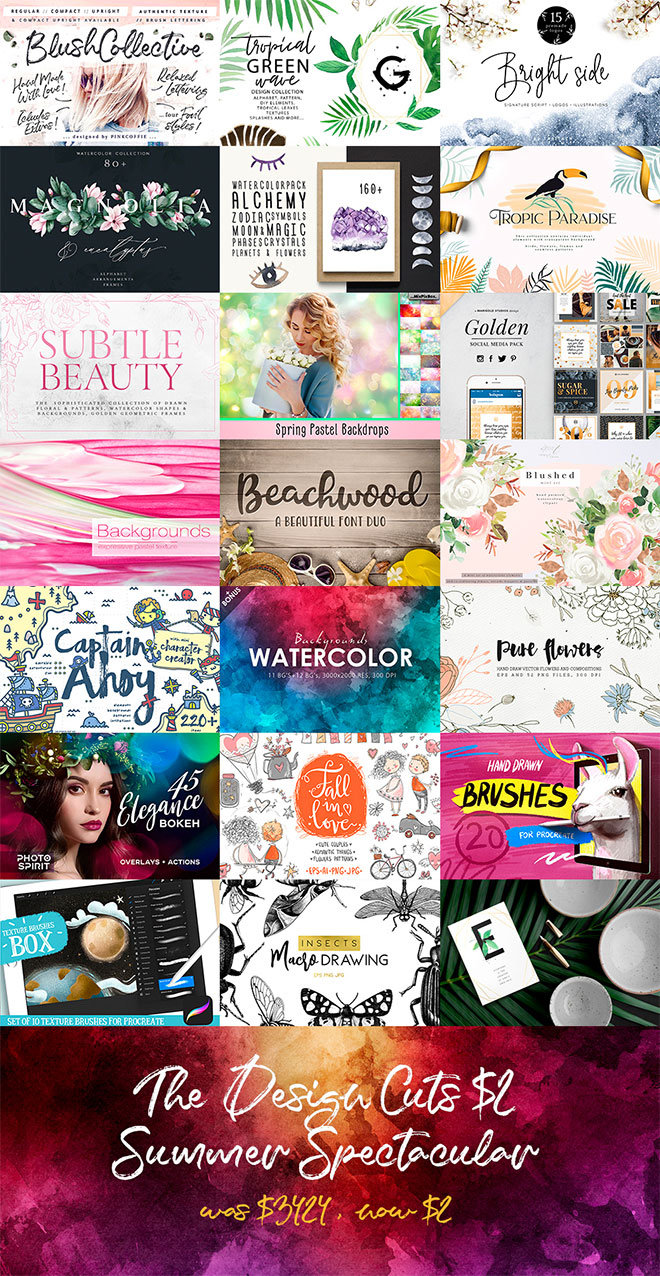 20 talented Design Cuts partners have contributed one of their popular products to make this $2 Summer Spectacular possible. You couldn't even purchase one of these items for $2 at their regular price, so this is a fantastic opportunity to acquire a range of useful tools at a fraction of their usual cost. A 99.9% discount isn't sustainable for long, so be sure to secure your purchase before the deal ends in a few days time.