I regularly post links to interesting design tutorials and articles over on my Twitter and Facebook accounts, but in case you missed them here's a roundup of my top pickings from my recent browsing of the web. This week we have some great content from Vectortuts+, GoMediaZine, Design Shack, Psdtuts+ and WPBeginner.
Full print design tutorials are pretty rare, so this great walkthrough of creating a custom print ready pocket folder design in definitely worth checking out. The tutorial shows you how to set your pages, margins and dieline in Adobe InDesign to create a complete print file.
Jeff Finley's most recent tutorial for GoMediaZine documents his entirely process for creating a band logo. Rather than being a step by step how-to this post shows the important research and development stages.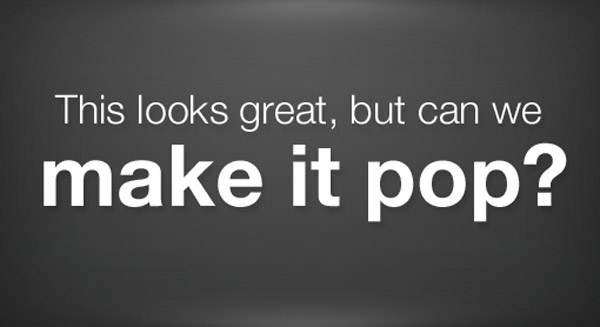 This great post from Design Shack is one we can all relate to. How many of these cliched phrases have you heard from your clients?
This amazing digital painting tutorial on Psdtuts+ is one of the most insanely detailed guides I've ever seen. Not only is the final artwork beautiful, the post explains how every element is carefully crafted.
One feature that WordPress is calling out for is the ability to allow users to edit their own comments. If you're interested in adding this feature to your own site, WPBeginner shares some handy tips about which plugins can help provide this functionality.