If you're a freelancer or a designer as part of an agency, this toolkit is made just for you! It's packed full of world class fonts, vectors, mockup templates, branding templates, infographics, backgrounds and more, all of which can be used in every single design project. This bundle will help you land better clients, showcase your work in style and set you up with professional legal documents. At 97% off, this is a unique opportunity to invest in your design career.
Unfortunately this deal has now expired
Join the mailing list to be the first to hear about awesome offers like this in the future!
This bundle of items in The Complete Professional Designer's Toolkit is made specifically for designers who want to earn a living from their creative passion. It's an essential starter kit for anyone who wants to start freelancing, which sets you up with professional proposal templates and legal documents, along with mockup kits to present your work and a handful of premium fonts to create quality designs. Here's just a few ways you can use this bundle to impress your clients…
Appear confident and professional with legal contracts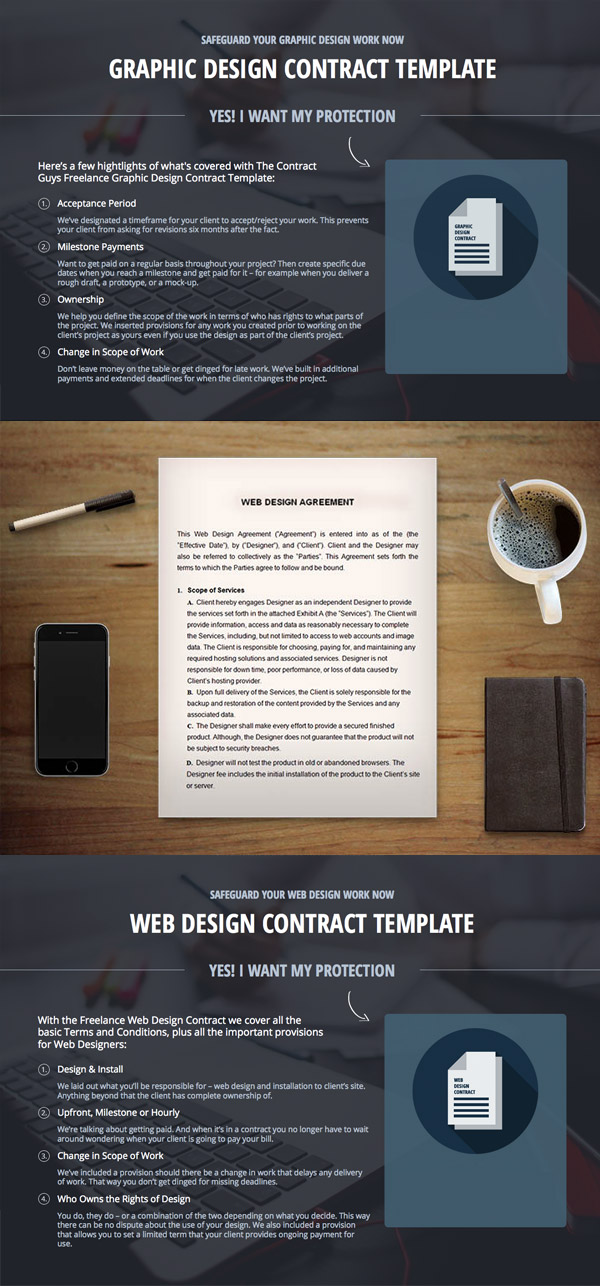 Contracts safeguard your design work and show you're a true professional. They outline your payment terms, ownership rights and project guidelines to help avoid those nightmare client situations. The two Graphic and Web Design contract templates in the bundle are some of the best you can get, expertly crafted by the attorneys at The Contract Guys.
Create impressive showcases of your brand designs
Logos aren't just seen on computer screens, they also appear on all kinds of branded objects. Add value to your designs with these fully customisable mockup scenes of printable items. They'll seriously impress your client and make stunning branding showcases for your portfolio.
Produce exceptional designs with professional fonts
There's a reason why premium typefaces cost so much. They're expertly designed as complete font families with perfect measurements and extensive language support so they can be used in high end projects. This bundle contains 4 corporate fonts to help you create top quality designs.
Provide comprehensive brand guidelines for your designs

The client loves your logo design concept and you're ready to send the final files. Give them the 5 star treatment by supplying a full corporate brand manual with this ready made 38 page template. The contents can be quickly changed and the colours customised to suit each project.
Design clean and consistent web interfaces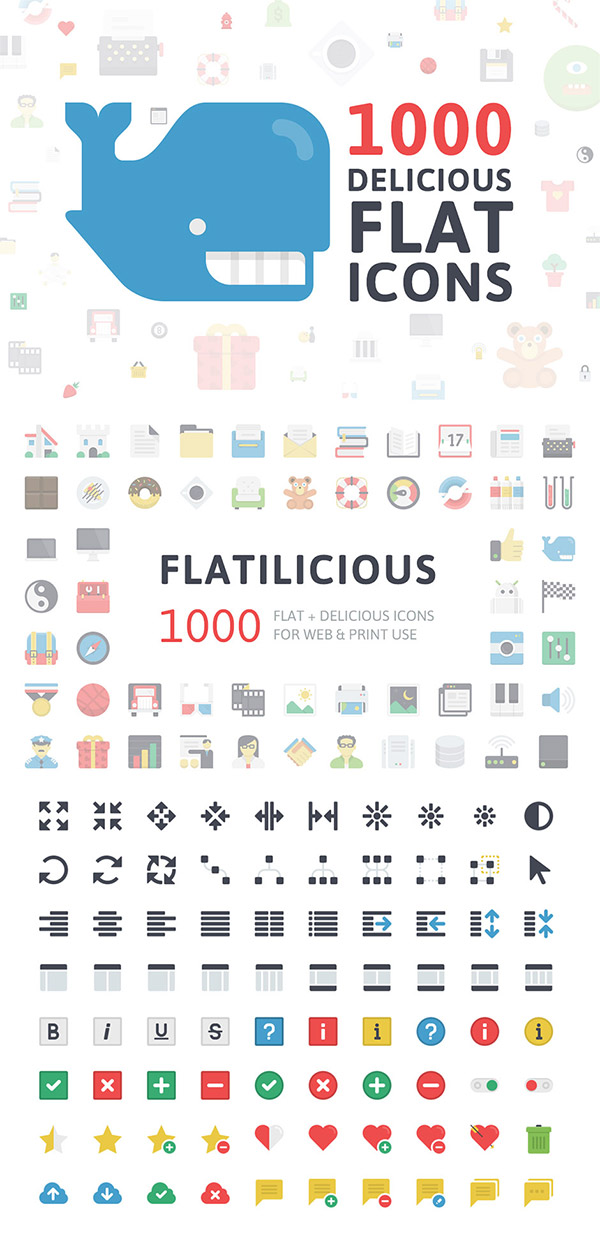 Icons are often the most difficult resources to find when designing interfaces, but with 1000 delicious icons to choose from in the Flatilicious pack you'll always be able to find the symbol you need. They're crafted with simplicity in mind, appearing visually readable at small sizes with a modern unison look.
Loads more mockups, backgrounds & templates included
My review of The Complete Professional Designer's Toolkit just features a small selection of valuable items freelancers might want to get their hands on, but the entire bundle contains loads more! There's even more mockup kits and design templates to make use of, as well as a whole bunch of stunning background resources that I haven't even mentioned. At 97% off the regular value of $861 it's a perfect opportunity to acquire the kit you need to further your design career. The $29 price tag will be easily recouped when you're landing bigger and better client projects!