I'm sure we've all done a bit of window shopping on stock resources websites, seen some cool items and thought "They're cool, I'd quite fancy them", but if you want a lot of resources it soon ends up out of your budget. The value of the latest bundle from Design Cuts is a big enough reason alone to check this one out, but take a few moments to browse through its contents and you'll find it contains just about every kind of vector element you could ever want, all in one single purchase at over 90% off.
Unfortunately this deal has now expired
Join the mailing list to be the first to hear about awesome offers like this in the future!
It's always useful to have a library of vector elements on your hard drive for those moments during a design project when you just need a graphic of some kind, but don't have the time to painstakingly craft one yourself. Banners, patterns and floral elements are key examples, and this bundle has plenty to offer! There's thousands of items from best selling vector packs all combined into one crazily priced download. Here's some of the stand out pieces that persuaded me to grab it for myself:
Illustrated Badge Shapes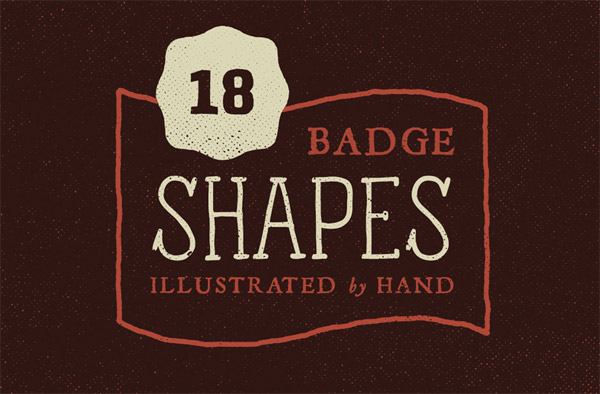 You can't get much simpler than this collection of badge shapes, but if there's one element I find myself always looking through my resources library for it's a basic background shape to create a quick retro style logo. Sure, creating these shapes isn't exactly difficult, but it's so much more convenient to copy/paste one into your design.
Hand Drawn Laurels & Wreaths
These kinds of illustrations are great for creating rustic style designs. It takes considerable patience to draw these out manually, so having them available to throw into an invitation, poster or website design is invaluable.
Vintage Seamless Patterns
Seamless patterns are one of the most frustrating elements to produce. I've spent plenty of time tearing out my hair trying to get a pattern to repeat. Whenever I can get away with using a ready made swatch I will, so these vintage designs really stand out to me.
Wood Line Patterns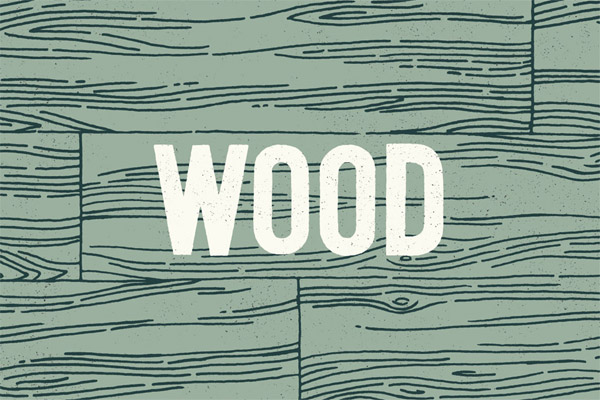 Line art wood textures are definitely in trend at the moment, especially with outdoors themed designs. There's plenty of stock photos of wood textures, but you'll be hard pressed to find a set of illustrated wood grain patterns. Thankfully a set is included in this bundle!
Even more vectors!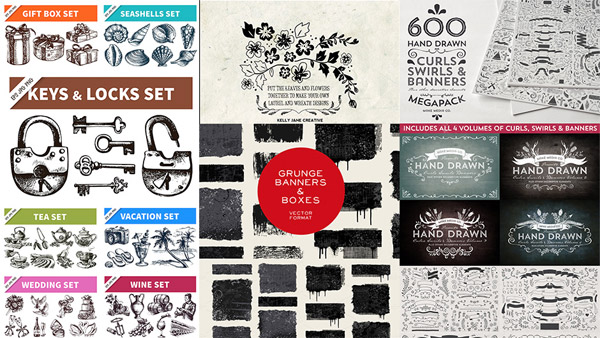 There's loads more items on top of these elements too, this is just an insight into the ones that stood out to me. Check out the full listing over at Design Cuts and if there's a couple of vectors that take your fancy, definitely consider grabbing the full bundle. You would be paying over the $29 deal price for just a couple of these packs at their full price, so it's great value to just get the lot and keep them saved for that one design project where you might just need them.