A free online Procreate event kicked off today at Design Cuts featuring live sessions with top designers and discounts of up 50% off various Procreate tools and resources. This is your chance to own some of the best Procreate brushes, drawing kits, background textures and much more at a huge discount. Throughout this week there will also be several FREE Live Sessions with some of the biggest names in the Procreate industry, so you can learn how to use your new tools for lettering, illustrating, and painting in Procreate.
Up to 50% off Procreate Resources
Stock up on some new tools and resources to expand the capabilities of Procreate. Save 20% by buying two products, then keep adding to save up to 50%! There's a wide range of products to choose from, all backed by extended licensing for commercial projects and designs for resale.
Save Up to 50% Off Procreate Products
Watch the Free Live Sessions and Lessons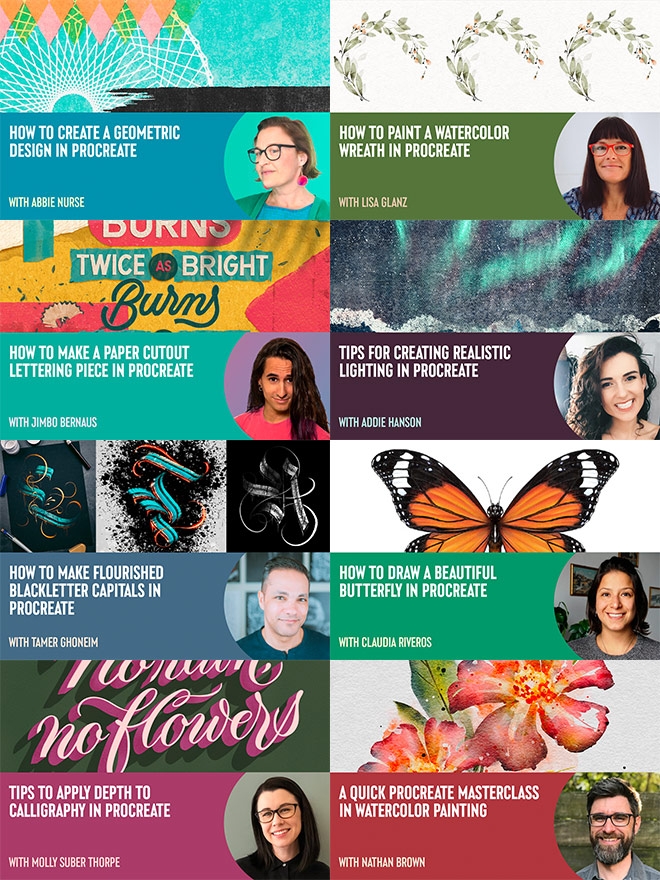 Discover new tips and tricks and find creative ways to make use of your new tools by watching 9 free design sessions with some of the most talented people in the Procreate community. If you miss any live sessions, you can still watch replays of all lessons to learn how to draw, paint, and create stunning effects in Procreate.