Vector graphics are handy resources that can save you lots of time when creating your designs, but I find it's the items that you wouldn't be able to produce yourself that are particularly important. Artistic styles like still life watercolour paintings or 19th century engraved illustrations take years to master, so without ready made design resources it just wouldn't be feasible to use these effects in your work. Thankfully there's a range of high quality digital products that allow you to inject the images you need directly into your designs like Neo learning Kung Fu in The Matrix. The Versatile Vector Collection is currently on offer at Design Cuts with 94% off. It contains 1000s of best selling vector products that have been chosen by you, the community. With these packs in your arsenal you'll be able to produce illustrations you never knew you were capable of!
Unfortunately this deal has now expired
Join the mailing list to be the first to hear about awesome offers like this in the future!

Own 37 high quality vector packs containing intricate patterns, floral ornaments, detailed wreaths, authentic illustrations and more. These products were chosen from the community's wish list of items they wanted to see in a bundle so every one of them is a best selling sought after resource that would usually only be available individually at its full price. This bundle provides a unique opportunity to get a comprehensive library of tools for 94% off the total value, making the deal price just $29. Here's the items that I'm personally looking forward to using in my projects:
Vintage Vector Illustrations
Authentic 19th century illustrations like this are impossible to create yourself, unless you're a master illustrator! All these drawings have been carefully scanned and converted into vector graphics so they can be used at any size.
Classical Elements
These beautiful graphics were originally sourced from an antique book. They're incredibly detailed and would make stunning invitations, greeting cards and other elegant prints that require a touch of class.
Watercolour Vector Sets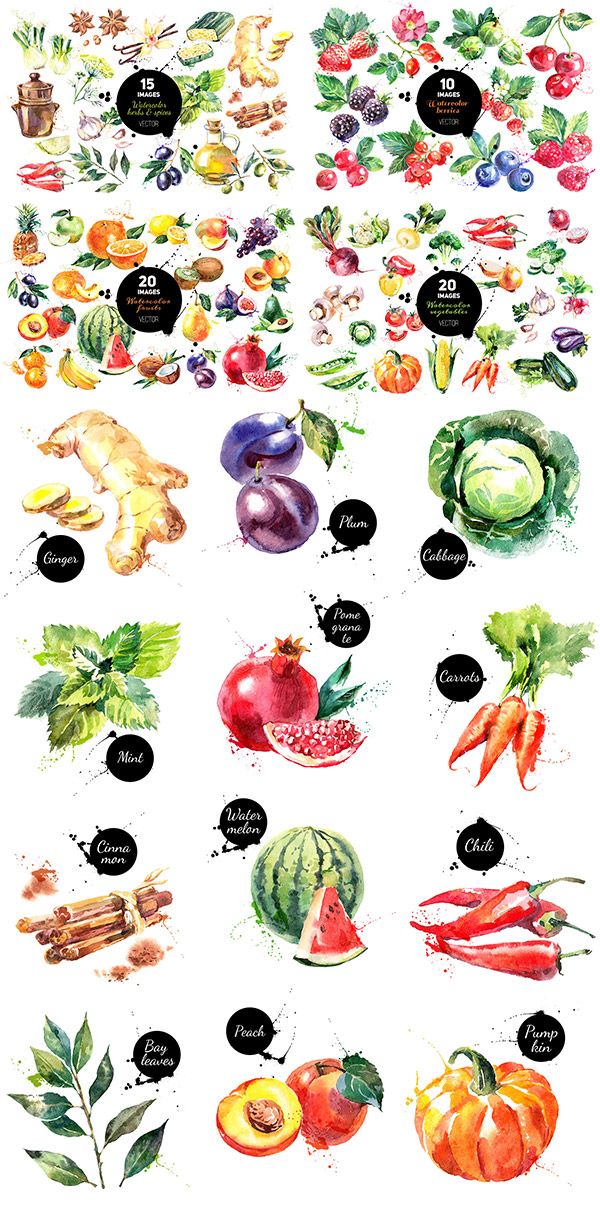 These watercolour paintings have been traced into vector illustrations in full colour. They're brilliant resources for producing quaint rustic artwork with a cottage or country feel. There's a whole collection of fruits, vegetables, herbs & spices to select and combine in your work.
Hand Sketched Vector Elements

These complex illustrations have a gorgeous Indian vibe that must have taken ages to draw by hand. Having the ability to add these elements to your own designs in an instant is a major advantage when you're working against the clock.
Decorative Brush Pack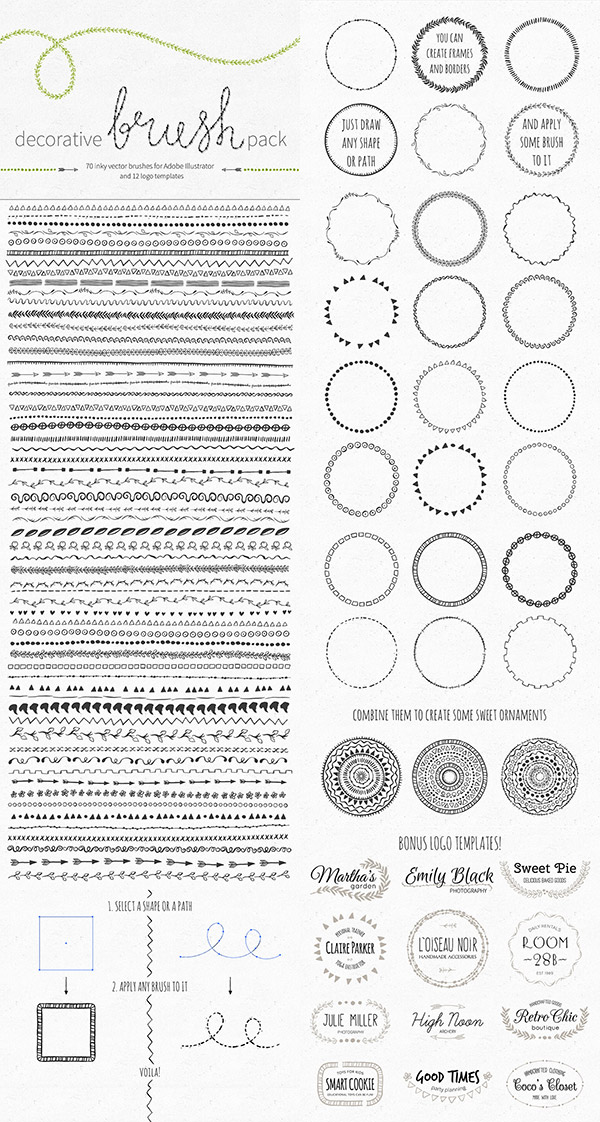 Illustrator Brushes are really powerful resources that allow you to create stunning designs. Brushes can be applied to any shape or path, so you have full control over the effects they make. With so many to choose from you can produce unique patterns every time by combining different brushes to create intricate patterns!
Lots more useful vectors included!

The full Versatile Vector Collection actually contains many more items than I've featured in my review. These are the resources that I find the most compelling, but you might find the perfect tools for a project you're working on in the rest of the bundle. Be sure to browse through the full overview to see all the vector packs you can get your hands on. One feature that makes this collection even more valuable is the free extended licensing which allows you to use any of the graphics in commercial work and items you intend to sell as prints. At 94% off it's a great opportunity to acquire some rare source materials that would otherwise cost as much as the entire deal on their own.