Prepare for any design project that you might face in 2023 with a huge upgrade to your resources library. This new Creative's Collection Of Secret Treasures bundle contains a variety of tools that help you create popular styles and effects. Improve your illustrations with detailed brushes; add stunning text to your designs with expertly crafted fonts; and easily add abstract effects to your work with ready-made assets! This library includes timeless tools you can rely upon throughout the new year and beyond.
Unfortunately this deal has now expired
Join the mailing list to be the first to hear about awesome offers like this in the future!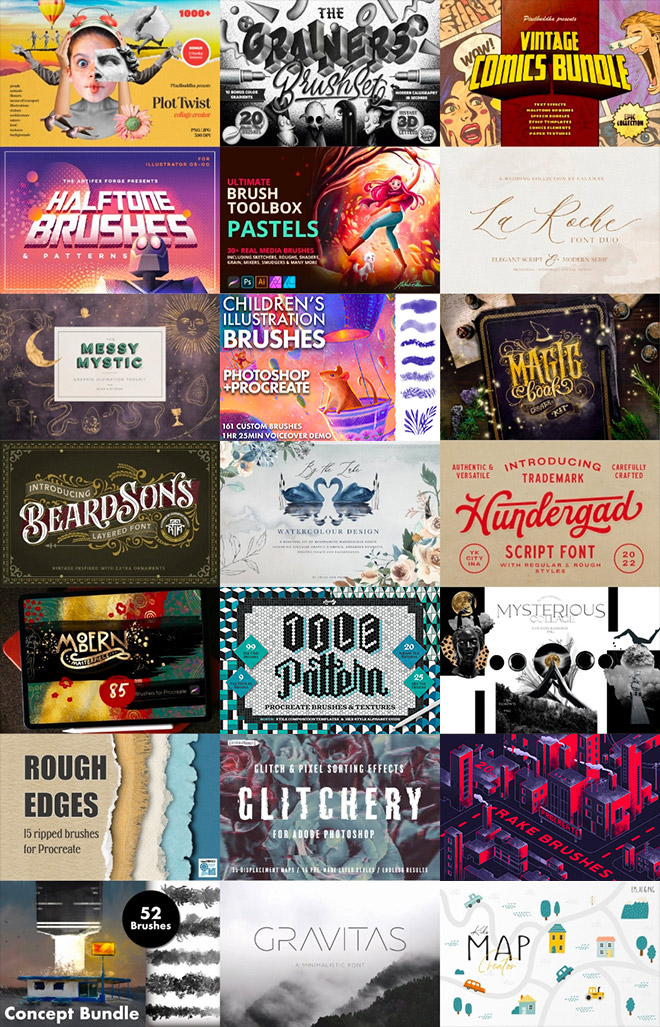 All the tools in this bundle are backed by an extended licence so you're free to use them in all your personal and commercial project work. It's only available for a limited time with a massive 92% price reduction, so be sure to pick up this unmissable deal at $29 before the discount expires.