Vector components are the essential building blocks of a design project, which is why they're a crucial part of the toolkit every designer needs to perform their craft. Just like the pieces of wood a carpenter uses to build a house, vector elements are the raw materials a designer can use to construct their artwork. Having a library of assets to choose from gives you a variety of styles to work with for all the different projects you encounter on a daily basis, which is why deals like the new All-Purpose Vector Supply Kit is a must-have for all tradesmen and women in the creative industries! It contains almost $3000 worth of vector products slashed to just $29 with a 99% discount!
Unfortunately this deal has now expired
Join the mailing list to be the first to hear about awesome offers like this in the future!
Do these similar products interest you instead?

The All-Purpose Vector Supply Kit brings you an incredibly practical set of best-selling elements, including frames, florals, icons, badges, shapes, icons, silhouettes, textures, machine parts, artistic markings, sunbursts, labels, borders and more! It's a complete solution for every designer, so whatever your next project, you'll be able to dip into this collection and find the exact elements you need. There's even a selection of items to suit Christmas themed designs, which is perfect timing for the projects that will be coming our way in preparation for the holiday season.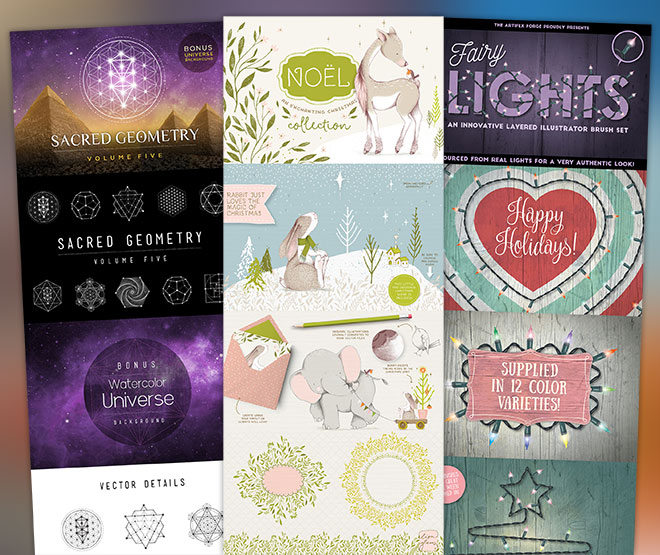 Every single one of these popular items comes with a fully extended license, which means you can use them for client work and within your own wider designs available for resale, from greeting cards, to posters and merchandise. With such a massive discount on products that are best sellers at their regular price, it's a great investment in the tools that will serve you for years to come.