A free online Typography event kicked off yesterday at Design Cuts featuring live lessons with top designers and discounts of up 50% off various popular font-families. This is your chance to stock up on a variety of type styles at a huge discount, including serif, script, sans-serif, and display fonts. There are also several FREE Live Sessions with some of the biggest names in the community sharing their useful typography tips and techniques.
Up to 50% off Best-Selling Fonts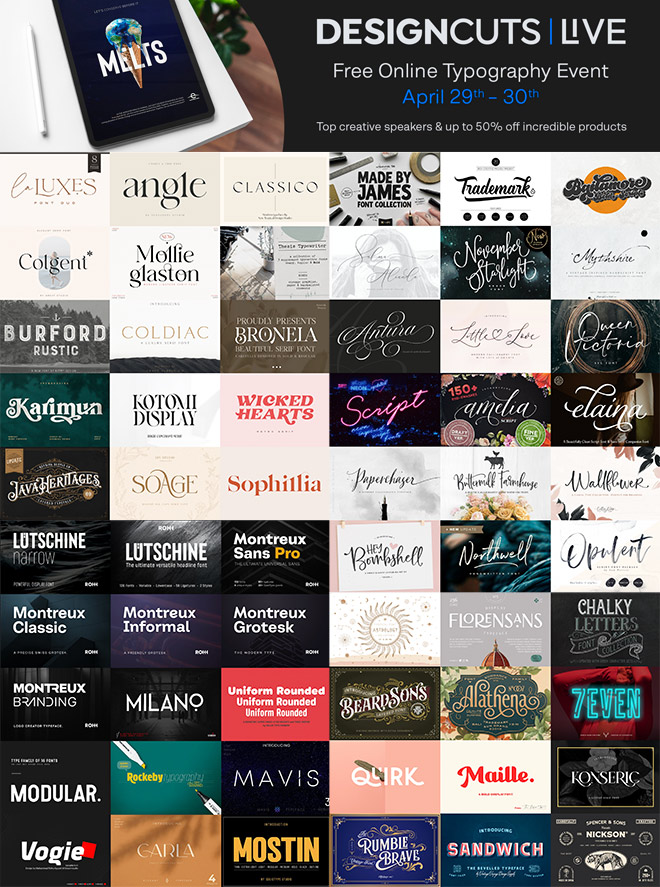 Stock up on some unique new typefaces expand your font library. Save 20% by buying two products, then keep adding to save up to 50%! There's a wide range of font styles to choose from, all backed by extended licensing for commercial projects and designs for resale.
Watch the FREE Live Sessions and Lessons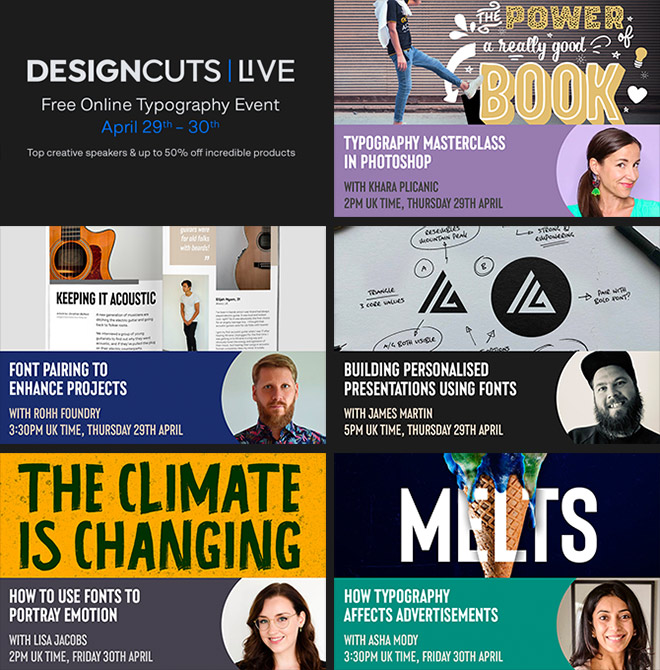 Discover new tips & tricks and find creative ways to add interesting typography to your projects by watching 5 free lessons with some of the most talented people in the design community. Watch a replay of the Typography Masterclass in Photoshop, a lesson on Font Pairing To Enhance Projects, and Building Personalised Presentations Using Fonts. Tune in later today to watch Lisa Jacobs' lesson on How To Use Fonts To Portray Emotion and Asha Mody's live discussion on How Typography Affects Advertisements, which I hear will include a 30% discount on her new branding course!