When presenting your work design work through a computer screen, you just don't get the full tactile experience as you do when holding a physical product in your hand. Mockup Templates help bridge the gap by simulating how your designs would look in the real world, which helps put your work in context. This new Gigantic Mockups bundle contains templates for almost any item, including books, posters, t-shirts and prints, but also contains extensive scene generators, which allow you to build a whole environment around your designs to present it in the most effective way. With 99% off the total $3,793 value, it's a truly incredible offer at just $29!
Unfortunately this deal has now expired
Join the mailing list to be the first to hear about awesome offers like this in the future!
Do these similar products interest you instead?
The Gigantic Mockup Templates Bundle features 18 best selling packs that contain literally thousands of professionally crafted templates. It's the biggest collection of its kind to date, with the best possible discount of 99% off! You will find: books, stationary, brochures, posters, leaflets, notepads, art supplies, business cards, digital devices, coffee, cosmetics, packaging design, frames, bags, clothing, labels, ornaments, furniture, vehicles, toys, logo mockups and tons more. They're all professionally photographed at a high resolution and ready to use right out of the box. My review is just a summary of what's included, so I highly recommend you check out the full overview to see all the items in detail.
Print Mock Up Pack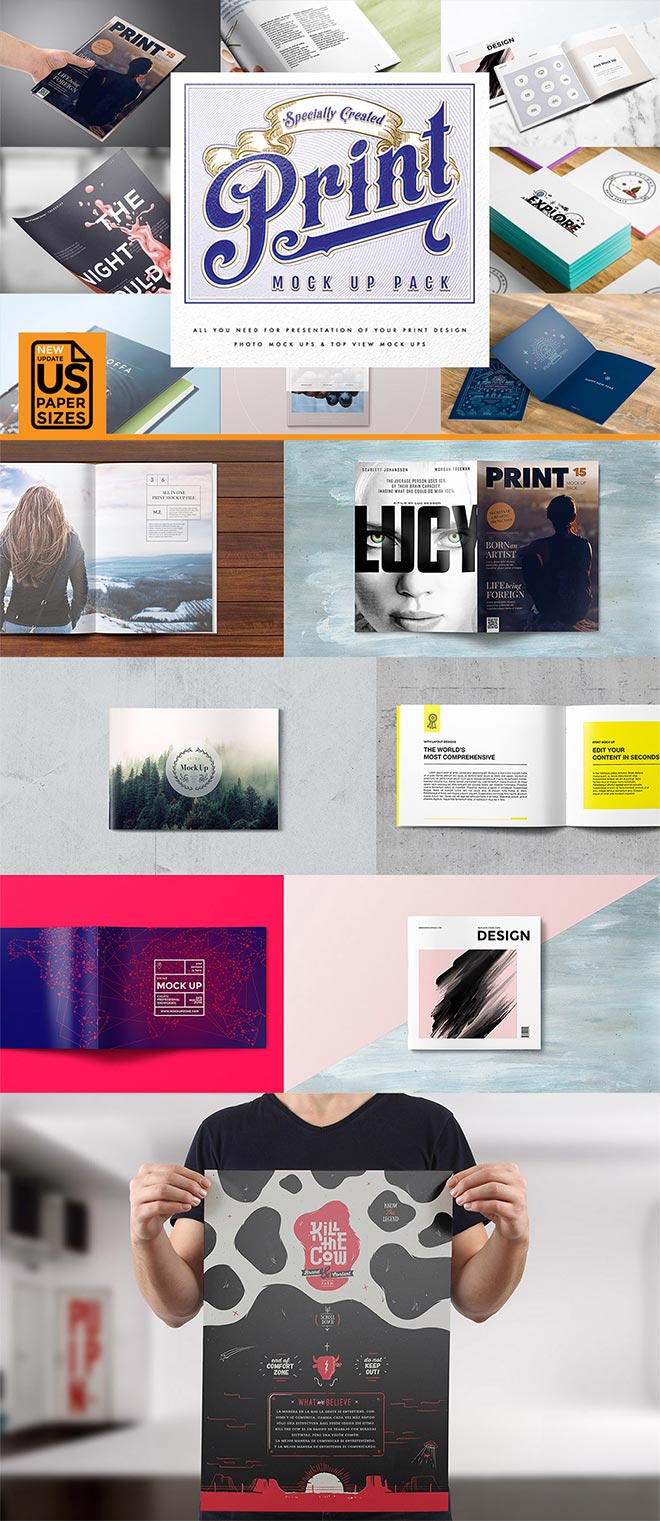 Cosmetic Packaging Branding MockUp
I am Creator / Topview
I am Creator / Frontview
Lovely Items Scene Creator

Cloth, Apparel & Accessories Mockups
Clothing, Fashion, T-Shirt Mockup
Scene Creator – Front View

Branding Mockup Essentials
Book Mock-Ups
Newspaper Mock-Up Set
Showroom – Frames Mockups

Catalyst Scene Generator
50 Logo Mock-Ups Bundle

$3,793 worth of Mockup Templates for Just $29
This incredible deal bags you thousands of best-selling, versatile mockup templates and scene creators at an unbelievable 99% discount, which strips the total value right back to just $29. This deal won't be around for long and when it expires, it will be gone forever, but the resources will serve you for years to come. Mockups are brilliant tools that boost the presentation quality of your work. All it takes is a few seconds to drop your design into a PSD, but the extra wow factor is enough to attract big clients and secure the all important project sign-off!