As designers we love to put our creative mark on all sorts of canvasses. Designer toys are a popular way for designers and illustrators to really go to town with creativity, often cutting, chopping and moulding the toy into custom shapes and forms. If you fancy producing a custom toy of your own, be sure to check out these handy resources from across the web, each giving insights and tips into the construction process of a custom toy.
First, some designer toy inspiration
New to designer toys? Check out these great roundups of custom designer toys to get the ideas flowing:
Abduzeedo: Amazing Toy Art: Munny
Blog.SpoonGraphics: Mega Roundup of 60 Cool Custom Designer Toys
Noupe: 30+ Incredibly Beautiful Custom Designer Toys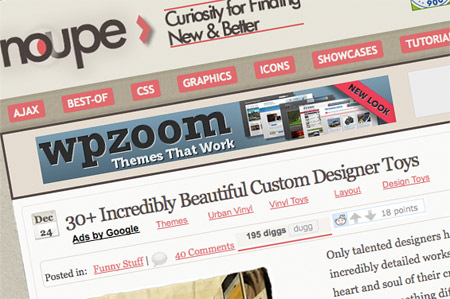 Custom toy tips and tutorials
Fancy giving it a go yourself? Take a browse through these handy tutorials to pick up some useful tips and techniques to customising a toy of your own.
Using Sculpey on a Vinyl Toy
Illustrate a Vinyl Toy
Custom Droplet Tutorial by James Yeah?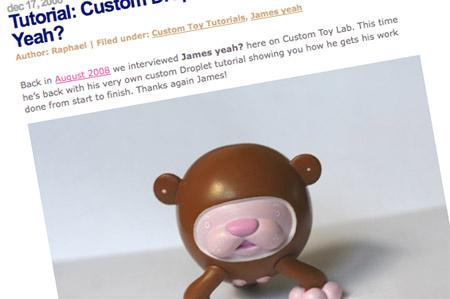 Red Night Walker Mad*L Tutorial by Kat Brunnegraff
Custom Toy Tutorial By Patrick Francisco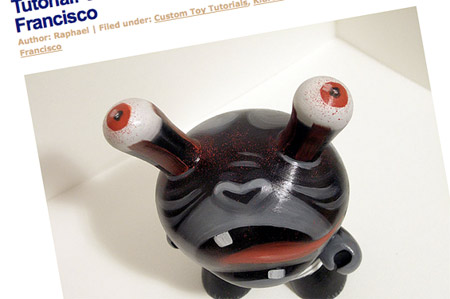 Custom Munny & Helmet By Wavedog
How to Sculpt 3D Stitches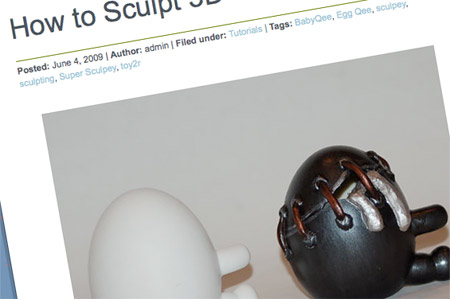 How to create your own custom Drupalicon Munny
Munny Making Walkthrough
How To Customize Your Own DIY Munny