In this week's roundup of creative goodness, we have a super useful tip when creating print stylesheets; a great introduction to colour correction in Photoshop; some handy tips to consider for web navigation; a cool vector Illustrator tutorial; and a showcase of light texture use in web design.
Creating print stylesheets can be a real pain in the backside, but this super useful tip from The Particle Lab really takes the hassle out of testing your print only CSS. With just a few clicks in Firefox, you'll no longer be tediously refreshing a print preview.
Tutorial9 present this in depth article that talks about the various colour correction techniques, allowing you to tweak your photos so they look their best. Learn how to quickly add some popular colouring effects to your photos to give that professional look.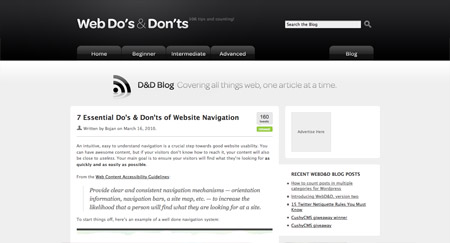 Navigation menus are often quickly thrown together during a website design, but there are some important factors to take into consideration in order to boost the usability of your design. Web Do's & Dont's takes us through some examples and best practices.
Vectortuts are continuously pumping out great vector based tutorials. This recent Illustrator tutorials takes you through the process of creating a bright and attractive butterfly graphic, using gradients and highlights to add details and depth.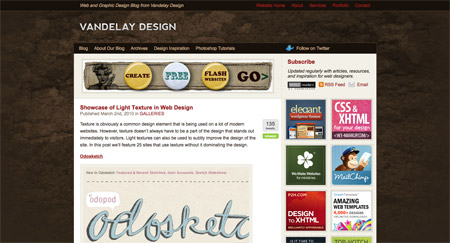 I'm a big fan of using subtle textures in my design, so this inspirational roundup post from Vandelay Design was right up my street. Gain inspiration and see how designers are using textures to add a tactile feel to their website designs.