Just like Actions, Styles are little Photoshop files that contain preset configurations to instantly replicate a ready made effect with the click of a button. Styles are essentially preconfigured combinations of Photoshop Layer Styles, which makes them extremely popular for creating cool text effects. I've scoured the web and personally tested the best Styles I could find to bring you a collection of 20 free Photoshop styles to create stunning text effects.
How To Use Photoshop Styles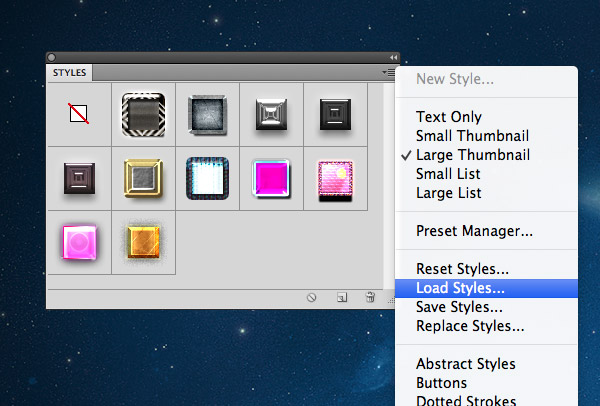 Styles are ready made configurations of Photoshop's Layer Style options. These presets can be imported into the Styles palette to instantly replicate an effect without having to manually adjust the various options. Click the Load Styles option from the flyout menu to import an .ASL files into your Styles collection. Simply click your chosen effect to instantly apply it to your own artwork layer. Keep in mind many of the Styles featured in this post are part of a larger pack, or require layering of multiple effects to produce the desired result so be sure to refer to the author's example in each download file to correctly set them up.