Access All Areas members have a beautiful set of watercolour style graphics to download this week, courtesy of the talented Lisa Glanz. The Watercolor Wedding Collection contains over 25 hand painted illustrations in PNG and JPEG format, including delicate wreaths, bouquets, decorative elements, patterns and logo templates, all with lovely dusty pinks and greys which will add a soft touch to a wedding suite, but of course is not limited to just wedding stationery design.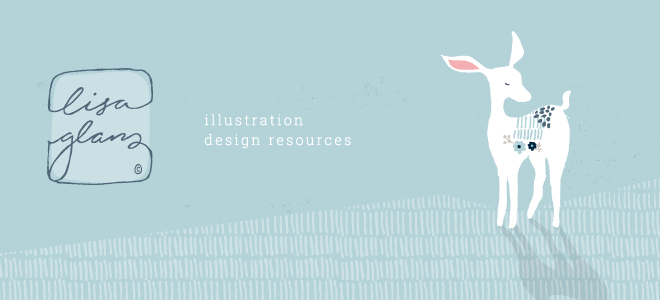 Lisa Glanz is a multi-passionate illustrator and surface pattern designer. One of her many passions include creating unique, hand crafted design resources. Inspired by all things whimsical, which is evident in her work, she has several online shops that specialise in selling digital resources to both professional and amateur creatives. Her products include watercolour animals and flowers, hand drawn vector work and graphic design templates and resources. She has many products that are specifically designed for the wedding market.
Find out more about Lisa Glanz
Watercolor Wedding Collection for Members
All the floral elements are high-resolution PNG files with transparent background, while the patterns are high-resolution JPEG files (40cm x 40cm / 15.7″ x 15.7″). Both PNG and JPEG files are compatible with most photo editing software, although Adobe Photoshop version CS3 or newer is required to edit the ready-made logo templates.