Access All Areas members have been treated to some amazing resources from Vintage Design Co over the previous months and they're back again with this amazing collection of vector textures from the Texture Armoury. This premium pack contains 36 detailed vector textures based on canvas, wood, gravel, paint and wood. We usually see great textures for Photoshop but vector textures are pretty rare, which makes this huge collection extremely attractive to Illustrator fans.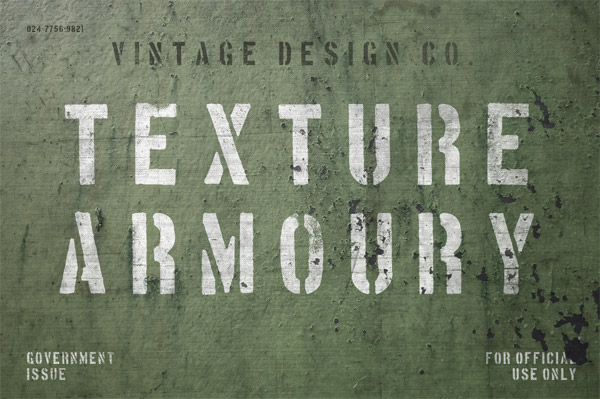 Ian Barnard is a talented logo designer & illustrator who creates and sells amazing hand crafted resources in his Vintage Design Co shop. His marketplace is packed full of resources that allow designers to easily create authentic vintage style works. The Texture Armoury is one of the latest additions to the Vintage Design Co store, it's a massive arsenal of quality texture files to distress and weather your designs to achieve that popular aged look.

This set of textures from the Texture Armoury pack contains 36 detailed EPS files that can be used to give your vector artwork a distressed appearance while retaining those scalable vector qualities. Forget about taking your designs over to Photoshop to add texture when you can create 100% vector based distressed artwork directly in Illustrator.