This new set of vector doodles for Access All Areas members comes just in time to create your own card or promo images for clients and loved ones on Valentine's Day! They have been kindly donated by Fresh Design Elements to help members to spread love through their artwork on the special day, but the illustrated arrows, hearts, dividers and ornaments could be used within elegant designs all year round! The set contains 60 illustrations with a hand drawn doodled style in vector format, so they can easily be scaled and recoloured to suit your projects.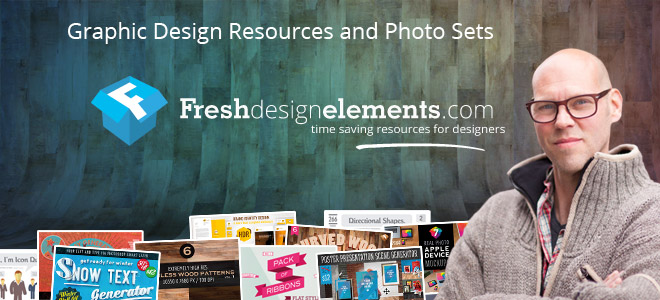 Fresh Design Elements is a creative studio specialized in the creation of high-quality graphic design resources, illustrations and photos. They help professional designers and startups cut production time and run a more profitable business by providing high-res downloadable products at a low price, for use in any or all commercial projects. The readers of Spoon Graphics can get Fresh Design Element's "The Complete Collection" bundle for just $49. That's all their mockups, illustrations, templates, textures, patterns and over 800 creative photos. Just fill the code 'spoondeal' at checkout.
Find out more about Fresh Design Elements
Valentine's Doodle Set for Members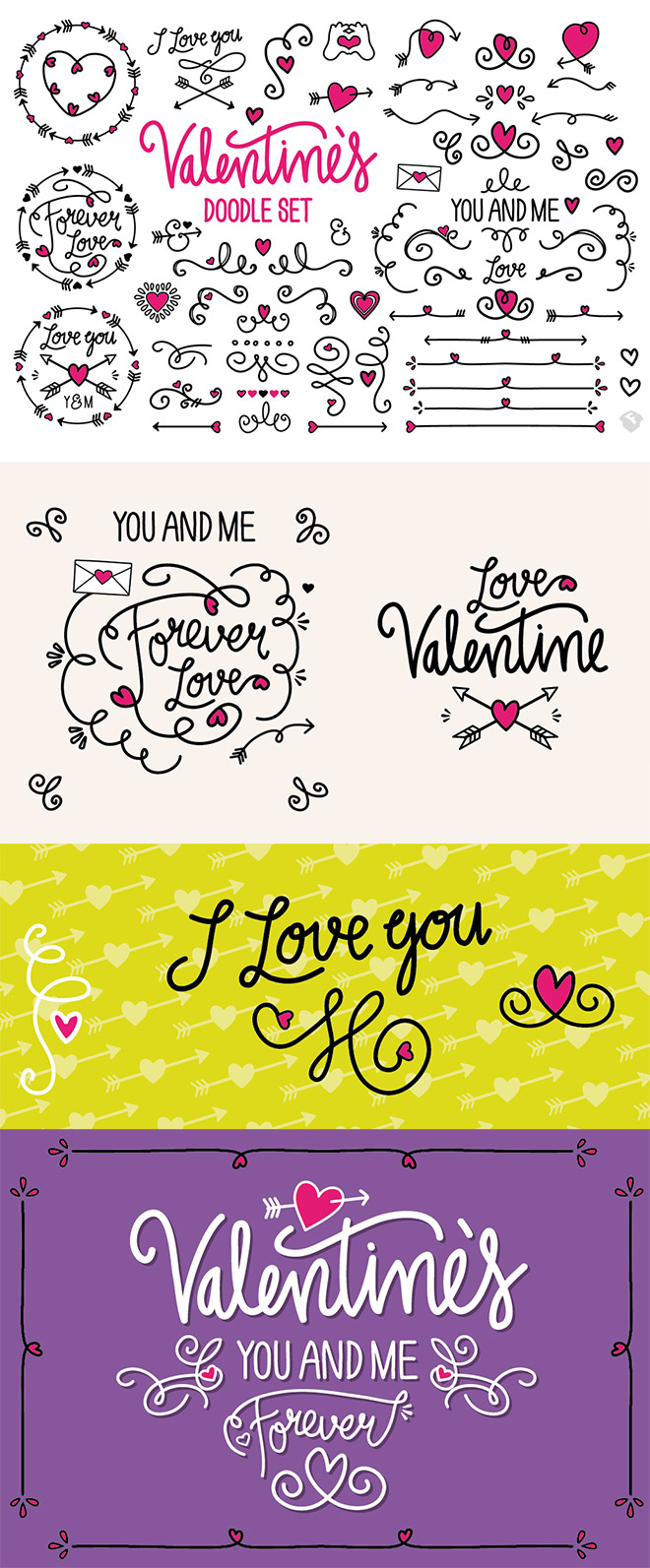 This collection of Valentine's Day themed vector doodles is now available for Access All Areas members to download. There's 60 individual illustrations to choose from, each with a soft hand drawn appearance. These resources are especially useful for decorating your artwork with ornamental elements, or creating elegant typographic illustrations.