Access All Areas members have a fantastic Photoshop template to download this week, courtesy of Mixergraph. The Overprinting Machine simulates the analog process of overprinting inks to create overlapping colour effects. In just three steps you can combine patterns, illustrations and quotes to create unique overprint art, complete with rough edges and texturing that give the effect an authentic appearance. Included within the template are 11 handmade ink textures to choose from, select your preferred texture to find the perfect amount of grit, grain and noise.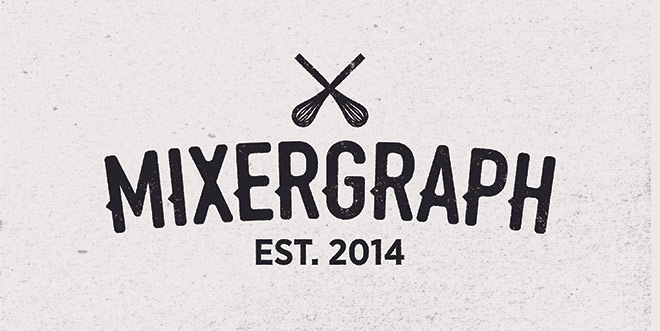 Marc Pallàs is a freelance illustrator and graphic designer based in Barcelona. Influenced by the skateboard and underground lifestyle, as well as the the punk rock and hardcore culture, Marc enjoys creating illustration material for bands, merchandise, posters and album covers. Alongside his advertising campaigns and business branding projects, Marc also shares his tools as creative design resources. In his Mixergraph store you'll find a range of brilliant Brushes and Textures for Adobe Photoshop, all aimed at helping you create the grunge art style.
Find out more about Mixergraph
The Overprinting Machine for Members
The Overprinting Machine is supplied as a Photoshop PSD template. Inside you'll find Smart Object layers where you can place your own artwork to have the overprint effect automatically created. Other options then allow you to customise the result with 11 handmade ink textures and colour adjustment layers. A PDF instruction guide is also included in the download to explain how to use this tool.