Dustin from RetroSupply is back again to share more top quality premium design resources with Access All Areas members. The Standard Issue Vector Texture Pack is a comprehensive collection of vector graphics that are ideal for giving your work authentic distressed or subtle textures fast. Open the Illustrator file to find 10 scalable vector textures conveniently separated into layers, allowing you to quickly copy and paste them into your working projects.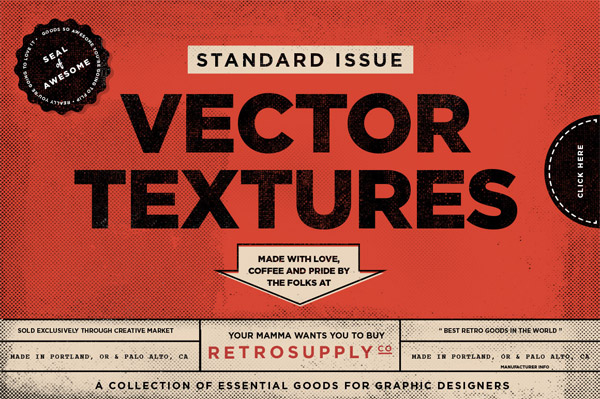 RetroSupply Co's mission is to bring the awesomeness of handmade goods to digital design. Their range of products make it easy for designers to add the craft and tradition of retro design to their work via textures, brushes and actions. Check out the full range in the RetroSupply shop, and receive a free Retrostarter kit by signing up for their newsletter.
Access All Areas members can download this fantastic pack of vector textures from the RetroSupply Standard Issue range as part of their membership. Use them as backgrounds, place them on top of other elements and change the blending mode or use them as clipping masks to create distressed artwork.