Access All Areas members have already been treated to a wide variety of premium textures, particularly from Matt Borchert who previously donated a fantastic set of vintage etchings textures for members to enjoy. Matt has been busy putting together another pack of awesome resources, this time a sampler of all the premium textures he has on offer in his Creative Market store. It comprises of 22 textures of various types and a handy Photoshop Action to automatically give the textures a transparent background for easy use in your designs.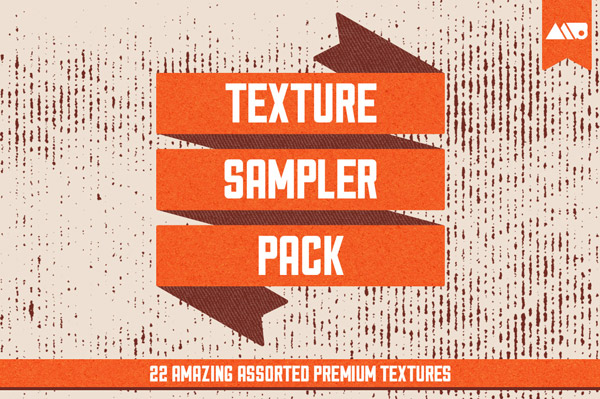 Matt Borchert creates a wide variety of resources for graphic design and illustration for his Creative Market store. Matt's best selling items are his comprehensive texture packs, which Access All Areas members had a taste of with his Vintage Etchings Textures Vol.3 donation to the member's area. Other top items include the Vintage Vector Texture Bundle, Distress Textures Pack and Digital Papers Pack, all of which are sampled in this huge grab bag of textures.

This special textures pack contains 22 textures of various types, including high resolution distressed textures, detailed fabric scans and scalable vector textures. Also included is a handy "Pull Textures" Action, which allows you to quickly give textures a transparent background with a single click.