Access All Areas members have a wonderful new design resource product for Procreate to download this week, courtesy of Nicole from iPad Calligraphy. The Pencils and Paint Texture Kit for Procreate contains over 100 vibrant textures to bring colour and energy to your designs. Authentically sourced from real art materials, these textures will save you hours of changing colours for each stroke or searching for that perfect brush to achieve a realistic result. Created to take special advantage of the 'warp tool' in Procreate. Previously only achievable in Photoshop or 3D software, it is now possible to create this authentic paint streaked look straight on your iPad from Procreate.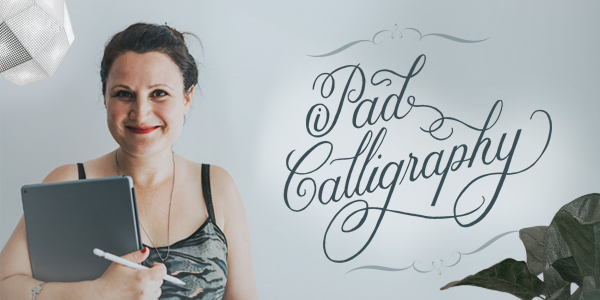 Whether you are just starting out with calligraphy or want to master using the iPad for design work, you'll find great products & learning resources on iPad Calligraphy. Nicole Mauloni offers a unique range of products and courses made especially for Procreate. Her beginners guide to Copperplate Calligraphy gives you the ability to confidently create beautiful lettering on the iPad (even if you're completely new to Procreate!) Join the iPad Calligraphy newsletter to unlock a huge collection of FREE Procreate resources, including Procreate brushes, textures, color palettes, and practise sheets. As a special bonus, you can also get 30% off storewide using the code Spoon-VIP at checkout.
Find out more about iPad Calligraphy
Pencils & Paint Procreate Texture Kit for Premium Members

Create high-impact paint streaked lettering on the iPad with this texture kit made especially for Procreate! Alongside 100+ pencil and paint textures, this kit is packed with bonuses too! What better backgrounds to use with your textures than real paper – black and white card stock backgrounds are included. You will also find 5 artistic style Procreate brushes and 5 splatter brushes for extra realism. And if you like the vibrancy of the textures, you'll love to hear there's also two Procreate color palettes containing 40 swatches.