Access All Areas members have a fantastic new resource to download this week courtesy of Josh Johnson. The One Click Wood Texture Generator for Adobe Photoshop produces gorgeous wood textures from scratch. Rather than being made of wood texture photos, this pack uses a custom algorithm for making layered, customizable wooden textures that give you unique results every time you click. With a stock wood texture image, all your projects will look the same, but with these advanced Photoshop actions, you'll have fresh results every single time.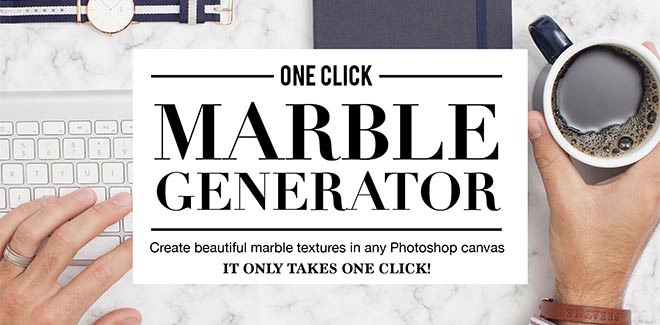 Josh Johnson is a writer, designer and photographer. Josh also runs his own Creative Market Store, where he shares a range of top quality design products and stock resources to help designers with their projects. Alongside the Wood Texture Generator, Josh's other Action sets include the Marble Generator, Pixel Art effect and a selection of Filmtastic Photoshop film emulation actions.
Find out more about Josh Johnson
Wood Texture Generator for Members
The Wood Texture Generator is perfect for creating mockups and scenes, as well as quickly sourcing wood effects for UI designs, typographic layouts, website backgrounds and more! 50 ready to use textures are included, or you can produce endless variations of grain effects with every click. Fine tune the result with the addition of slats or spotlights and your realistic wood effect is ready to go!